Kick your 2020 off in style and travel to the bottom of the ocean at Manchester's biggest ever House of Suarez Vogue Ball on Saturday 29th February at Manchester Academy 1, where the fiercest voguers and coolest performers battle it out at this underwater themed dance spectacular, hosted by the inimitable Rikki Beadle-Blair and under the glare of a panel of esteemed judges.
Taking inspiration from the watery world of Atlantis, national and international Vogue Houses come together from far and wide to compete for dance supremacy and catwalk queendom reminiscent of 1970s and '80s New York. Categories in contention at this year's celebration of global vogue culture include: Fantasy, Solo, Lip Synch, Sex Siren and Choreography.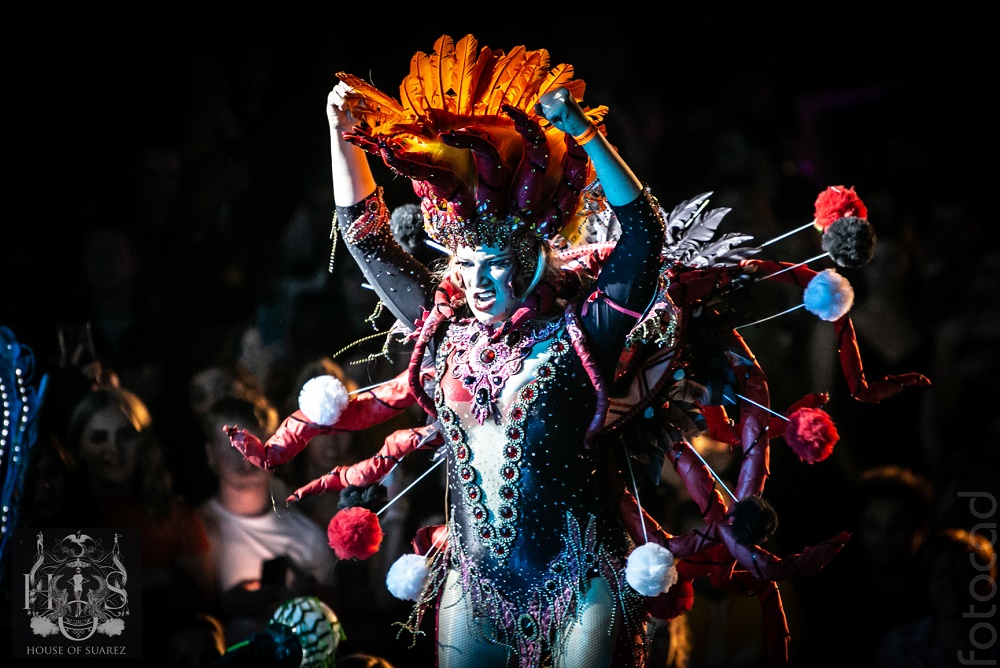 Expect more sass, a bigger runway and all things nautical but nice in this visual and musical extravaganza of costume and class, dance and drama.
The House of Suarez Vogue Ball – where club culture meets high art - is now an annual event in Manchester's cultural calendar and was the 2019 recipient of the Best Event Award at the annual Pride Awards. Contact has been integral in bringing the Ball to Manchester previously as part of its Queer Contact Festival. Now in its 12th year as an event, the Vogue Ball is run annually in both Manchester and Liverpool by House of Suarez – the Liverpool based vogue dance Company headed by dancer, teacher, choreographer and director Darren Suarez.
Darren Suarez comments: "The Ball of Atlantis was a huge hit when we launched it in Liverpool last autumn and I am now so excited to be bringing these astounding houses and stunning costumes to Manchester. This year's ball is bigger and fiercer, the catwalk is longer and the line-up of Houses is the strongest yet. We are bringing some of the best voguers and choreographers around who I know are going to pull out all the stops to be as outrageous and outstanding as possible. Manchester is in for quite a night."
LISTINGS:
House of Suarez and Contact: Vogue Ball 2020
Ball of Atlantis
Saturday 29th February
Doors Open 7pm: Ball commences 7.30pm
From £15 / £35 & £25 seated
Over 18s Only
Box Office 0161 274 0600 or https://contactmcr.com/shows/house-of-suarez-contact-vogue-ball-2020/