The renaissance of radical theatre company Red Ladder continues as they have won a grant to tour a new play that aims to raise awareness of men's mental health issues.
Leeds Community Foundation awarded a £10000 Men's Suicide Prevention Grant , funded by Leeds City Council, to the theatre company to help develop The Parting Glass will which tour into non-theatre venues including pubs, community centres, sports clubs and working men's clubs from September 2019.
As part of the awareness campaign each event include a post-show Q&A session facilitated by a mental health specialist encouraging auidence members to talk about their feelings generated by the drama.
The Parting Glass will be a development of The Life and Soul, a short one-man production written by Leeds playwright Chris O'Connor, which Red Ladder has been touring nationally since 2016. The play was inspired by a period of ill mental health that the writer experienced himself.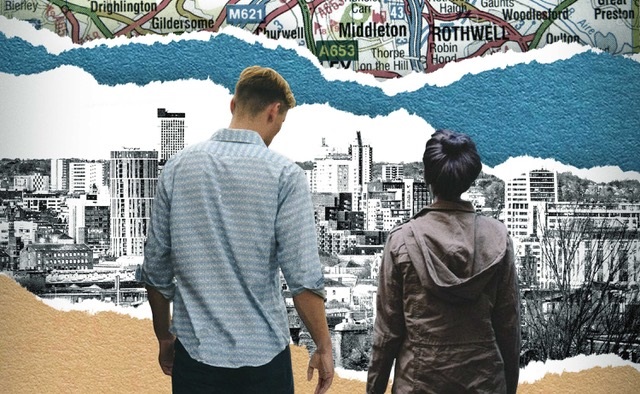 The funding will allow Red Ladder to work closely with mental health experts in Leeds so Chris O'Connor can develop The Parting Glass, expanding the themes of The Life and Soul which follows Jim – a likeable young man with a cheery and carefree persona who hides his struggles with depression.
The Parting Glass will introduce a second female character, to explore the impact that suicide has on others. The performance explores the culture of silence that often surrounds men's mental health and will raise awareness of the high rates of suicide in men.
Statistics show that nationally males are three times more likely to take their own lives than females, and that rate rises to five times more likely in Leeds.
"As we've seen from touring The Life And Soul nationally for four years, theatre has an important and powerful role in addressing social issues, and promoting discussion – the lack of which is a major issue surrounding men's mental health," notes Red Ladder Artistic Director Rod Dixon.
"Commissioning and touring The Parting Glass will allow us to engage with a wide variety of people in their own local environments, encouraging dialogue in an informal, entertaining and safe way and helping to break down the barriers that can prevent men from opening up about their mental health."
The funding organisations have recognised the power of theatre to help people to see their issue represented onstage and then have a safe space to talk up about them.
"We have been delighted with the creative approaches and sound knowledge of men's health issues shown in these two rounds of applications," says Kate Hainsworth, CEO of Leeds Community Foundation.
"We know many different people and organisations in the city are keen to support suicide prevention work. This three year grant programme is a great opportunity for local organisations to bid for funding to deliver activities they know will work in their community and we encourage other groups working in the target areas to apply to future rounds in 2020 onwards."
The Parting Glass will tour in Leeds, Barnsley and Wakefield in September as part of Red Ladder Local, which takes exceptional new writing into non-theatre and community venues. A national tour of theatres and community spaces will follow in spring 2020.
More information about The Parting Glass can be found on www.redladder.co.uk