The Aequitas Collective and Folk Opera Iceland are bringing their lauded twitter opera #echochamber to Manchester this summer after a successful run in Reykjavik, Iceland earlier, this year, as part of a tour of the UK.
Based on Jon Ronson's best-selling book So You've Been Publicly Shamed the opera explores how we use social media today and the impact it has on our wellbeing and mental health. Through a live twitter feed audiences are encouraged to engage with the characters onstage, using their own social media accounts, as we ask ourselves: "where do we truly live? On or offline?"
The opera, written by Icelander Ingunn Lara Kristjansdottir and with music by Manchester based composer Michael Betteridge, started with a workshop in Iceland in summer 2016 where alongside four singers they explored misogyny and sexism on Twitter. Combining classical voices with jazz and musical theatre singers they created short scenes using music, theatre and movement to explore the horror some women face online.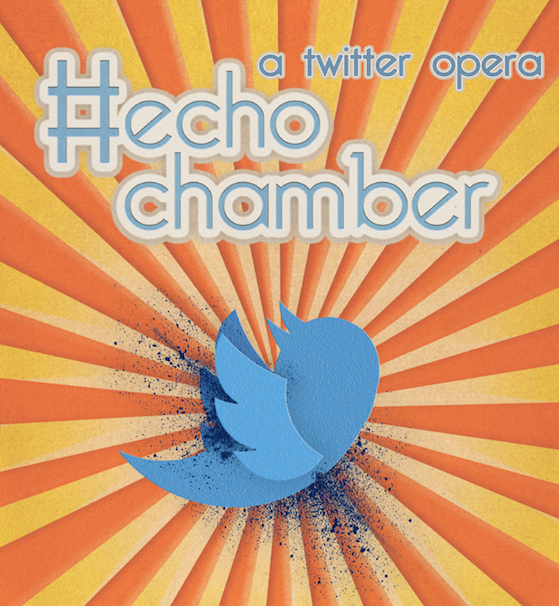 Later, inspired by Jon Ronson's work, they took similar issues women face online and created a one-act opera that premiered at Tjarnarbio in Reykjavik – Iceland's leading independent theatre – in May this year.
Composer Michael Betteridge, who studied both at the University of Manchester and the Royal Northern College of Music writes: "Before we started this project we knew that social media can be a dark and scary place, but as we developed our initial ideas further we realised just how terrifying the online world can be. Combining the experiences of those who have suffered online public shaming with the power of musical theatre and operatic voices really brings the stories of those individuals to life. That combined with the interactive element of being able to interact with the characters on stage via Twitter makes for a really exciting, and different, piece of opera. There's something for everyone in #echochamber, even if you've never seen an opera before – this is something new and interactive!"
Betteridge has been working in theatre and music across Greater Manchester ever since he moved here to study including: conducting the world premiere of the community opera Get Weaving at Bridgewater Hall for over 300 performers; working with the community chorus on HOME's production of The Oresteia in 2016; composing music for productions at the Bolton Octagon; and his restaurant musical, Indigestion, has been performed across the city including at The Lowry Restaurant. He is conductor of The Sunday Boys – Manchester's male voice singing sensation.
The opera tours the UK in August with Manchester performances on Tues 14th and Weds 15th Aug at 53Two. Tickets are £16 and £11 and can be purchased here: https://lineupnow.com/event/echochamber
#echochamber is supported by funds from Arts Council England raised through revenue from the National Lottery.
For more information please visit: www.theaequitascollective.com