Four new plays focusing on the power of strong women are being showcased as part of the Liverpool Fringe by the City's new Make It Write production group.
Under the banner of Virago, the plays which were selected anonymously, will be staged at The Hope Street Theatre on June 15th and 16th.
The group's founder Sharon Colpman was keen to focus on strong women in this special year celebrating the lives of the Suffragettes.
"Make It Write's remit is to try to give more of Liverpool's wealth of written work a chance to be performed," said Sharon.
"Tomb", by Ian Gray, tells of Cait, a pilgrim searching for a truth which resides, she believes, in the tortured memory of the reclusive Francis. But Francis is in thrall, not only to his past, but to his mentor Father Jerome.
Ian, from Wigan, has a drama degree and has taught the subject in schools, higher education and worked in youth theatre where he has devised written and produced many plays. Recently he has concentrated on work with smaller casts and low budgets.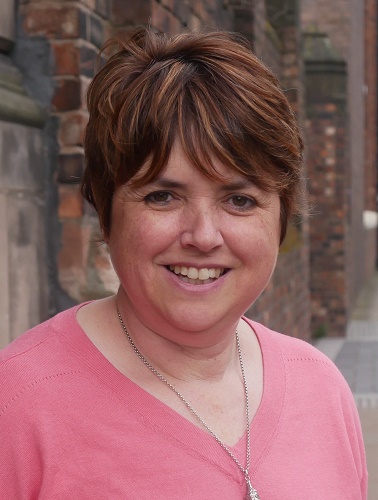 David Haworth's offering "The Great Escape" was inspired by his 17 years leading workshops about storytelling for terminally ill patients as a technique to help them make the most of the time they have left. In his play three very different such patients work together playing games. They use the props to hand in their day care room to help fire their imaginations.
The author trained as a theatre designer but has written many professionally produced large-scale plays and community pieces. David, who lives in Stockport, became Associate Director at Forest Forge Theatre Company from 2004 to 2015 and is currently developing a piece with the homeless community of Manchester.
The central character in Patrick Maguire's "Killing Children", Jackie, is a woman who has a deeply destructive relationship with her son. She explores herself as a person rather than simply the parent of the dangerous man to whom she gave birth.
Patrick attended Liverpool Playwrights for many years. He has studied at the Everyman as we'll as being tutored by BBC and Channel Four writers and producers. His works have been performed in several of the City's venues from the now lost Lantern Theatre to the newly refurbished Unity.
"Kitty, Queen of the Wash House", by John Maguire, is the story of Liverpool legend Kitty Wilkinson whose life in the Victorian era of the City was pockmarked with poverty, death and brutal hardship. But her spirit rose above all this and Kitty became a major figure in combating a vicious cholera outbreak and went on to champion wash-houses for the poor.
John leads tours in Liverpool and always includes Kitty's grave in the Anglican cathedral. His work to date includes the play "Bruise" that focusses on Gay domestic violence which was staged in the Manchester Pride Fringe to favourable reviews. Also "Hotel" performed in 2016 at the Lantern Theatre. Three stories which peep behind the "Do Not Disturb" signs at a hotel.
Tickets for Make it Write's Virago event at The Hope Street Theatre are £11 and £9 (Concession) and the Box Office number is 0344 561 0622.
Further details at our website www.makeitwrite.org.uk