West Yorkshire Playhouse stages Searching for the Heart of Leeds celebrating the spirit of the city as the final production in the Quarry Theatre before it goes dark as part of a much needed multi-million pound redevelopment of the theatre.
To mark the occasion over 70 local people will take part in the production and will performing in roles both offstage and on, alongside six community choirs and a band of eight musicians all recruited from across the city.
The piece was written by BAFTA-nominated writer Mark Catley, who was inspired by over 200 different stories of the city as told by local people. The production follows the journey of lost Loiner Ben as he searches the landmarks, communities and histories of the city to find what makes Leeds a vibrant, diverse place.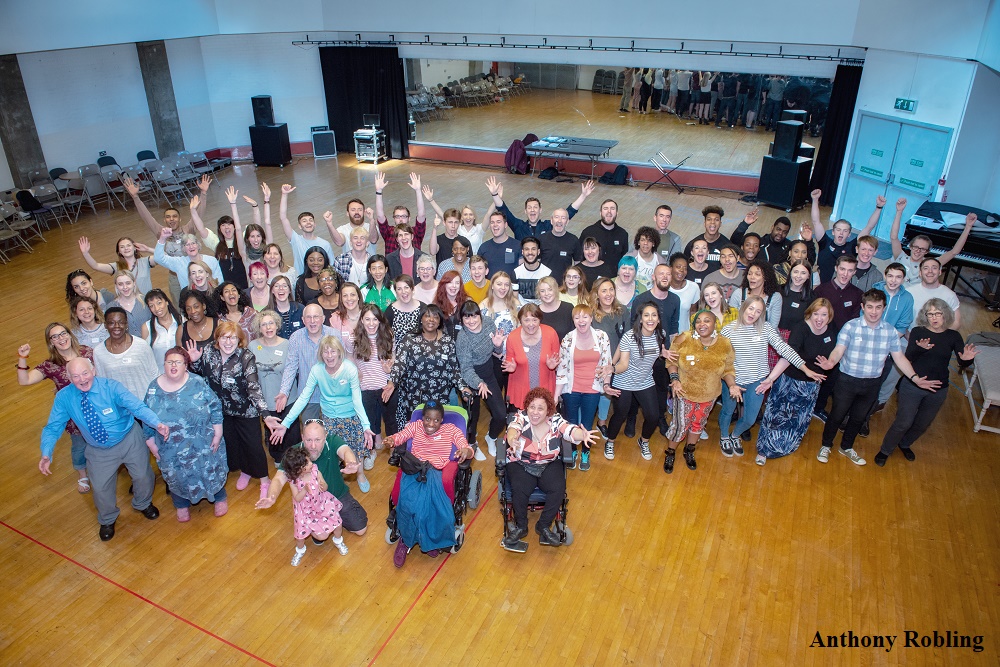 Searching for the Heart of Leeds is directed by Playhouse Director of Creative Engagement Alexander Ferris, with Musical Direction and Composition by Caution Collective's Christella Litras, and Movement Direction by Leeds based and internationally renowned Phoenix Dance Theatre.
Director Alexander Ferris said: "The Playhouse has always been a theatre for the people. The fact that it exists is down to the people of Leeds rallying round and calling it into being.
"This project is the next exciting stage in the development of that central idea and we can't wait to share what we've been doing with the city.
"We've got a brilliant cast and company that represents Leeds in all its diversity and it makes sense that our most democratic space of all, the Quarry Theatre, will be full of those voices immediately prior to our redevelopment. We're expecting every performance to feel like a big Leeds-themed party!"
Searching for the Heart of Leeds is in the Quarry Theatre from Tuesday 19th – Saturday 23rd June. Box office 0113 213 7700. Book online www.wyp.org.uk