After opening to critical acclaim and extending its West End run, audiences have just three weeks left to catch Gore Vidal's sharp political drama The Best Man, before it closes on 26th May at the Playhouse Theatre.
Astonishingly, The Best Man, which was written and produced nearly 60 years ago, is just as politically pertinent as the day it was written. With the impending arrival of Trump's 'Working Visit' to the UK looming, The Best Man is possibly one of the most thought provoking and relevant plays currently running in London's West End.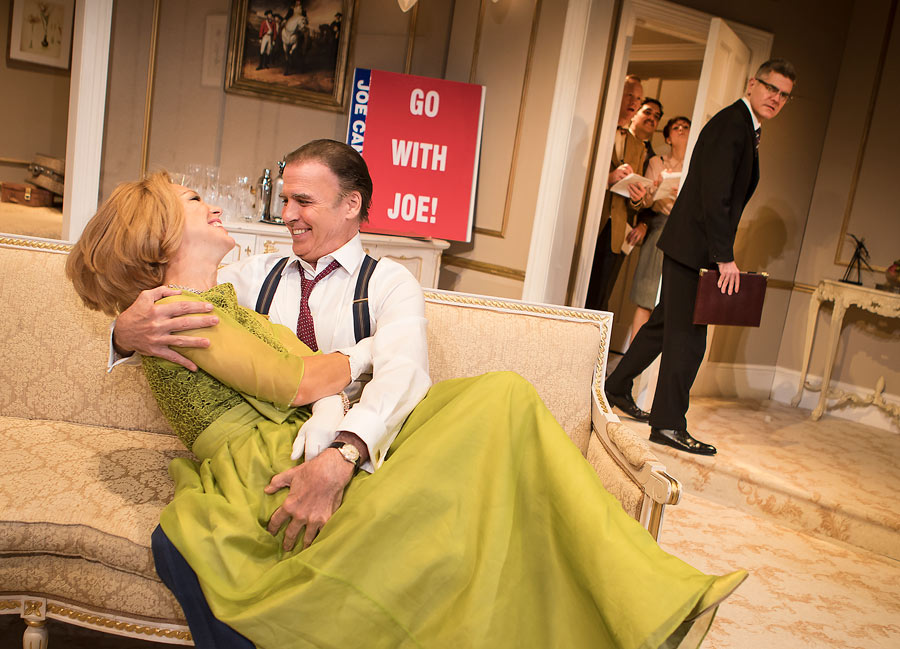 Martin Shaw is William Russell, esteemed ex-Secretary of State and US presidential candidate, with something of a philandering reputation. Jeff Fahey is Joseph Cantwell, an ambitious populist newcomer, opposing Russell for the party nomination.
Running neck and neck, the only thing that might separate the candidates are endorsements from a respected Ex-President (Jack Shepherd) and party big-wig (Maureen Lipman). As the race heats up the campaign gets personal, involving Russell's estranged wife Alice (Glynis Barber) and Cantwell's wife Mabel (Honeysuckle Weeks). But where does compromise end and corruption begin? How far will they each go to become the most powerful man in the world? And who in the end will be proven to be "the best man"?
The play mirrors the often surprising results of campaigning, and the all-too-often unscrupulous world of politics.
The Best Man is produced by Bill Kenwright and directed by Simon Evans, with set and costume design by Michael Taylor, lighting design by Chris Davey and composition and sound design by Ed Lewis.
LISTINGS
BILL KENWRIGHT PRESENTS
THE BEST MAN
Written By Gore Vidal
Directed By Simon Evans
Playhouse Theatre
Until 26 May 2018
Performances:
Monday – Saturday evening: 7.45pm
Thursday and Saturday matinee: 3pm
Ticket Prices: From £15
Address: The Playhouse Theatre, Northumberland Ave, London, WC2N 5DE
Box Office: 0844 871 7631
ATG Tickets: www.atgtickets.com
Facebook: BKLProductions - Twitter: @BKL_Productions – Web: www.kenwright.com