A new work by Leeds based Phoenix Dance Theatre will celebrate the 70th anniversary of the arrival of the SS Empire Windrush that brought the first large group of immigrants from the Caribbean to the UK.
Phoenix Dance Theatre will present the world premiere at West Yorkshire Playhouse in February celebrating the courage and endeavor of those disembarked from the Windrush determined to build new lives in an unfamiliar country.
The Windrush immigrants were the pioneers who kick started the post-war immigration boom that has radically changed British society, and hugely influenced our cultural life.
"I want to capture both the excitement and the upset of this significant event." says Artistic Director of Phoenix Dance, and choreographer of Windrush, Sharon Watson.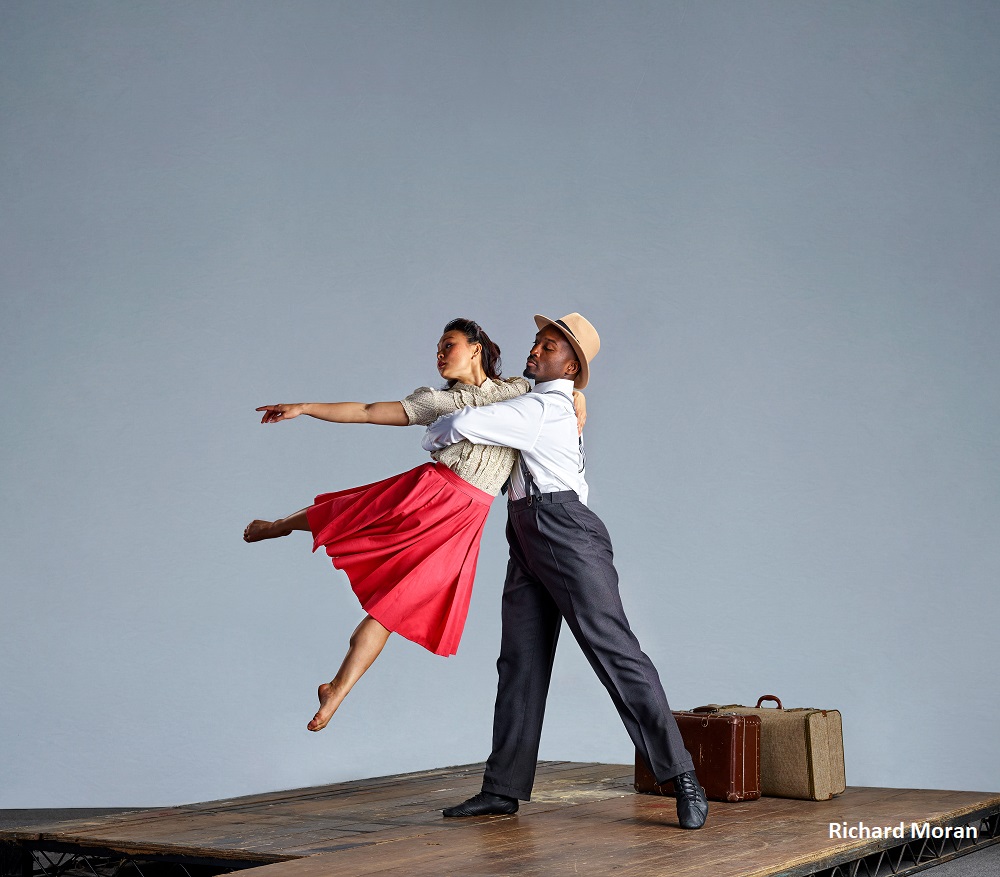 "Windrush will highlight both the struggles and the good times the Jamaican community experienced during those early years. It is an uplifting dance production but it shines a light on an important era of the history of black people in the UK."
The production begins in Jamaica showing the response to the newspaper adverts for the SS Empire Windrush sparking busy and excited scenes that are juxtaposed with personal stories as family say farewells and people are left behind.
The 492 immigrants were invited by the UK government, but were not always welcomed after they landed, and the production will also look at the daily exclusion and racism the newcomers faced.
"We know people were excited to come to the UK on the promise of work and a better life but we also know it was not the case for all. Britain was recovering from the war and needed help to rebuild the country, but the stories they told were of a bittersweet experience." notes Sharon.
"My family were not on the SS Windrush but did come to the UK as part of that first wave of people that were to become known as the 'Windrush Generation'."
Dancers will create characters that take the audience from Jamaica to the UK celebrating how the Windrush generation overcame adversity to build new lives, set up churches, introduce their own music and dance and establish a lasting 'black culture'.
"When I was undertaking the research for this project, I was delighted to discover that Calypso musicians Lord Kitchener, Lord Beginner, Lord Woodbine and singer Mona Baptiste were among the ship's passengers; these major musicians were part of the story! What greater gift for a choreographer than to be practically handed a part of the soundtrack?"
From 1948 to the present day from Calypso to RnB via Blues, Ska and Reggae, composer Gary Crosby OBE, with Christella Listras from Caution Collective, will soundtrack this powerful story with tunes that have always underscored the lives of Caribbean British people and wider Black British Communities.
The World Premiere of Windrush: Movement of the People is at West Yorkshire Playhouse 7th – 10th February 2018 at 7.30pm. Book online at wyp.org.uk or call Box Office on 0113 213 77 00