Two of the world's best vocal performers, Meow Meow and The Tiger Lillies, play one off cabaret shows at HOME Manchester this week.
Australia's Meow Meow is an international singing sensation and purr-fect post, post post-modern showgirl and star of the Olivier award winning show La Clique bringing her wild show Feline Intimate into HOME on Wednesday.
Post-post-modern diva Meow Meow has hypnotised, inspired, and terrified audiences globally with her unique creations and sell-out seasons from New York's Lincoln Center and Berlin's Bar Jeder Vernunft to London's West End, the Sydney Opera House and now Manchester.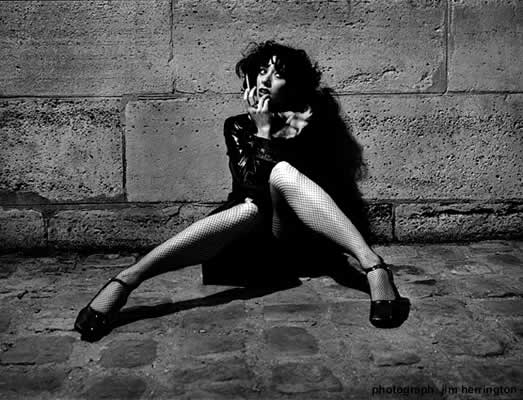 Following her critically acclaimed shows in the West End, and at the Royal Festival Hal, this queen of song promises to dazzle with her unique brand of kamikaze cabaret that has hypnotised, inspired and terrified audiences worldwide.
Meow Meow takes you on a wild journey of obsessive love songs, tired old tricks, and gorgeous suicide ditties, navigating the uncharted territory between Weimar era wit, 1930's Shanghai show tunes, 1960's French pop and post-punk hilarity. You can expect plenty of sequins and satire.
Driven by the eerie falsetto of Martyn Jacques, the Olivier Award winning and Grammy nominated Godfathers of alternative cabaret The Tiger Lillies return to Manchester to perform their new album, A Cold Night in Soho, on Thursday.
The twisted underworld of The Tiger Lillies is dark, peculiar and varied, packed with moments of deep sadness, cruel black humour and immense beauty.
Formed in 1989, the three band members remain one of the most unique, provocative and genre-defying groups around. The music they produce is a mixture of pre-war Berlin cabaret, anarchic opera and gypsy music, echoing the voices of Bertolt Brecht and Jacques Brel fused with the savage edge of punk and their own lives on the fringes of conventional life deep in London's seedy Soho
There is limited availability for both shows via 0161 200 1500 or www.homemcr.org