Third Rep Company production turns the focus on Liverpool and issues facing modern families in the première of Lizzie Nunnery's The Sum
New writing is in the spotlight with the Everyman Company's third production of the season. The Liverpool playwright Lizzie Nunnery's latest play reflects the aspirations and concerns of families in the city. A powerful play with songs, The Sum is about finding the magic formula to the problems of life. The production runs at the Everyman from Saturday 5th to Saturday 20th May.
The Sum is set in Toxteth where a young mother, Eve, is struggling to make ends meet, constantly juggling the sums in her head that will keep her family fed and sheltered. Things take a turn for the worse when her husband Danny has a car accident and her own zero-hours contract goes on life support.
As this fragile world is shaken Eve is offered refuge from an unlikely source while the darker corners of the internet present alarming but lucrative alternatives. In this zero-sum game she must ask herself what lengths she's prepared to go to and what part of herself she would sell to keep things adding up.
Director Gemma Bodinetz said: "No company season would be complete without a contemporary world premiere of a play set in Liverpool by a local writer. Lizzie Nunnery is now widely acknowledged to be one this country's most exciting playwrights as well as a celebrated singer/songwriter. The Sum is possibly her most ambitious work; a heady and moving cocktail of sharp dialogue, poetic sensibility and quite remarkable songs."
Lizzie Nunnery is an award-winning playwright. The Everyman & Playhouse have premiered a number of her plays, including the critically acclaimed Intemperance, Amnesty International Award-winning Unprotected, Narvik and The Swallowing Dark. Her other work in 2017 includes The People Are Singing (Royal Exchange Studio); Horny Handed Tons of Soil (Unity Theatre) and The Snow Dragons, a play for young people for National Theatre's Connections Series.
Eve will be played by Laura Dos Santos who made her stage debut at the Everyman in The Morris in 2005 and was highly acclaimed for her roles in Educating Rita (Menier Chocolate Factory) and Our Country's Good (Out of Joint). She is joined by Liam Tobin (Hamlet, Clwyd Theatr Cymru) as Danny, Pauline Daniels (Unprotected, Everyman) as her mother Iris and Emily Hughes (Into the Woods, Oxford School of Drama) as her daughter Lisa, while Patrick Brennan (Crouch Touch Pause Engage, National Theatre Wales) plays shop owner Alan.
Songs from Nunnery, Composer and Musical Director Vidar Norheim and musician Martin Heslop, such as Zero Hour Blues and Poverty Knocks, are threaded through the play. A chorus of Company members feature as shop staff and community members and perform in musical numbers. They are played by George Caple, Tom Kanji, Asha Kingsley, Melanie La Barrie, Dean Nolan, Zelina Rebeiro and Keddy Sutton.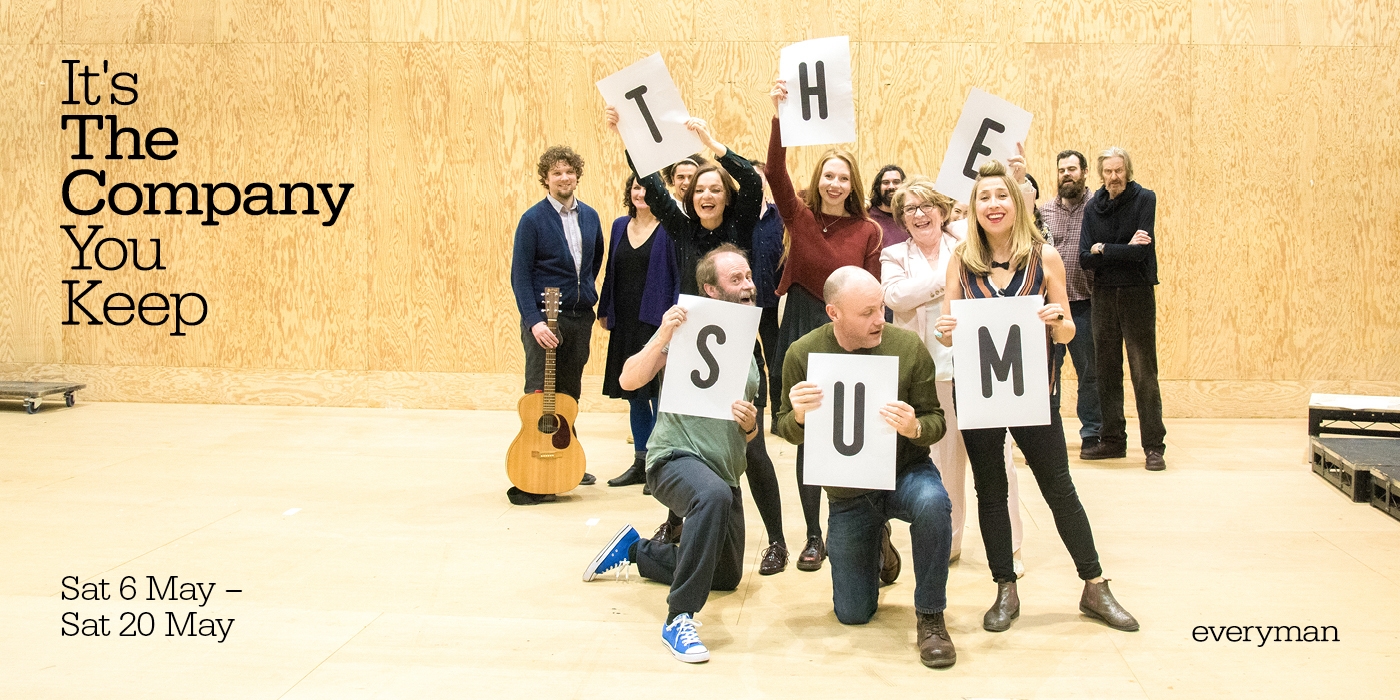 Liverpool Everyman & Playhouse present
The Sum
Words: Lizzie Nunnery
Music: Lizzie Nunnery & Vidar Norheim
Director: Gemma Bodinetz
Composer & Musical Director: Vidar Norheim
Company Season Designers: Molly Elizabeth Lacey Davies, Jocelyn Meall & Michael Vale
Company Season Lighting Designer: Aideen Malone
Company Season Sound Designer: Fergus O'Hare
Choreographer: Charlotte Broom
Musician: Martin Heslop
Cast: Patrick Brennan, George Caple, Pauline Daniels, Laura Dos Santos, Emily Hughes, Tom Kanji, Asha Kingsley, Melanie La Barrie, Dean Nolan, Zelina Rebeiro, Keddy Sutton, Liam Tobin
Dates: Saturday 6th May to Saturday 20th May
Venue: Liverpool Everyman, Hope Street, Liverpool, L1 9BH
Times: 7:30pm (except Mon 15th & Wed 17th May)
Matinée: 2pm on Sat 13th May
Twilight: 5:30pm on Wed 17th May
Tickets: £10 - £30*
Box Office: 0151 709 4776
Online booking (24-hour): www.everymanplayhouse.com
*A single transaction fee of £2 applies to all phone, counter and internet bookings. Cash payments are exempt from any transaction fees.