For the last 60 years the Regional Theatre Young Directors Scheme (RTYDS) has quietly been beavering away developing the skills of generations of theatre directors.
The idea came when one of the major TV companies noticed they were benefiting hugely from an influx of theatre directors so backed the scheme whose alumni include Ken Loach, Natalie Ibu, Trevor Nunn, Adrian Noble, Elizabeth Newman and Femi Elufowoju, Jr. As well as being Associate Artistic Director at the Young Vic, Sue Emmas is Artistic Director of RTYDS.
"They wanted to give directors an opportunity to develop their craft, but also see how buildings worked so the idea was somebody would get to spend 18 months in a theatre building making work, assisting and understanding how they worked," notes Sue.
"A lot of our alumni are people are now running buildings like Vicky Featherstone, Lorne Campbell in Northern Stage and Nikolai Foster at the Curve. The programme is about how to run an organisation but also to learn about the craft of directing at the same time."
After some funding issues the RTYDS team decided talked to directors and regional theatres to see if the industry still needed the opportunities they offered. Not surprisingly, the answer was a resounding yes.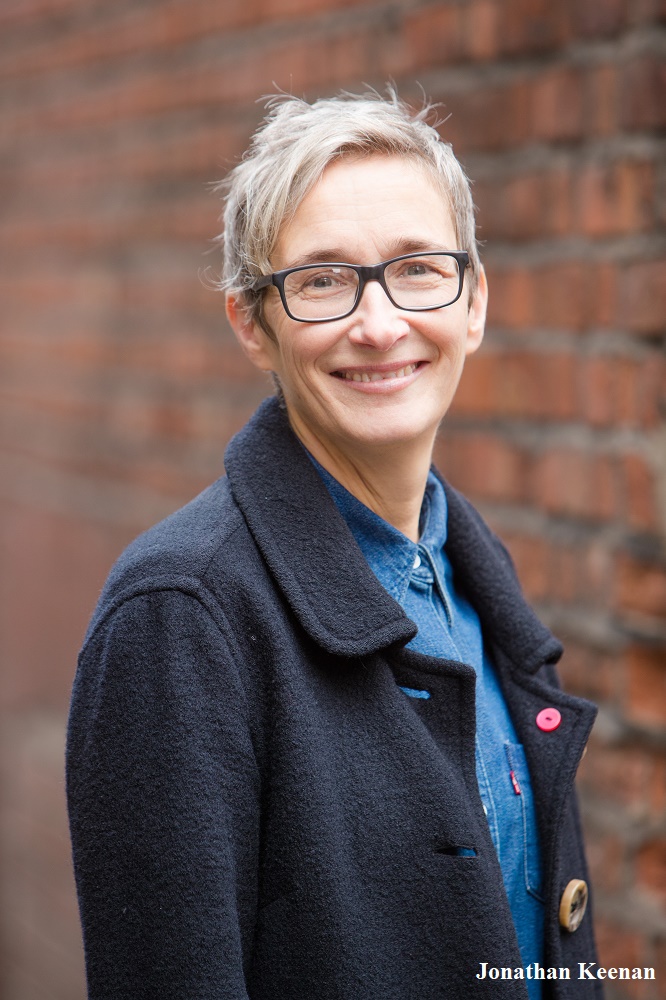 "What we noticed that this scheme was definitely offering people the pathway to become an artistic director, but maybe that some of those people were not as diverse, not as representative, as they should be
"So we introduced two new schemes which was an Introduction to Directing, and three month placement, so that we really ensure there was a path to the 18 month opportunity. People from very different backgrounds and different ways into theatre like people who had not been to university, people of colour, working class artists and women coming back to work having had children had an opportunity to get into the idea of being a director and learn their craft."
"The three things where we decided where our three major focuses would be is on regional talent, so everything we do is outside of London. It would also be about representation and diversity, about expanding who makes the work and the stories being told by ensuring that the directors are more representative. The third thing was about creative leadership offering opportunities to really learn about what it is to be a creative leader in the 21st century."
As important as it is diversity and representation is not the only reason for the scheme's continued existence and success. On a boarder level it is working with companies to widen their talent pool, and also to help theatres reconnect with some of the harder to reach sections of the communities they serve.
"People say why do you do directors, but I think directors is where the power and decision making lies," reflects Sue. "They choose the artists, they choose the work and mostly run the organisation, so therefore if those people are more diverse then the work will be more diverse, the audience will be more representative.
"It will less monocultural and more representative of the people on our streets and therefore will be on our stages, there will be more role models, and the idea that you will see yourself on stage. It will encourage people to see more theatre, or think this is something I want to be part of in terms of their working life."
"It used to be that you could decide to direct, and somebody might possibly give you a show, but most directors these days self-produce. You are there right from the beginning of deciding you want to make work you are pretty much the business person, the cheerleader, the agent for yourself, you're employing people so most directors will always have to self-produce. That's a lot of stress on people and a lot of pressure."
Over the last 60 years there has been massive changes in the role of artistic director as a cultural leader, especially as most of the old rep companies have disappeared, and huge regional artistic powerhouses have emerged. The scheme's offer has had to move with these rapidly changing times, which is why they have created the new Associate Artistic Director Scheme as one way into becoming a cultural leader.
"The role of artistic director, or leader, has become so much more complex, so much richer and demanding in some ways that path to being one often people are doing it for the first time when they are doing it," notes Sue. "It is really exciting in terms of what is happening at Manchester's Royal Exchange and the Bush in London, people who haven't had that opportunity of even working in a building suddenly running one.
"There are very few pathways to artistic director other than get the job and hope you don't make a terrible hash of it. What we are wanted to do was at a senior management team level is to provide someone who is primarily an artist with the opportunity of learning what is it is to be an artistic director if you have to do it for the first time."
Creative people will always find their own ways to develop their careers and RTYDS are intensely aware that a one size fits all approach wouldn't work. But they have decided to create this new programme offering a paid 18 month residency in a regional theatre where an emerging director can really look at all the myriad roles an artistic leader is expected to fill.
RYTDS are currently seeking applications for the 2020 Associate Artistic Director scheme that will offer a paid opportunity to really consider how to become a cultural leader.
"They can really embed themselves in that relationship, to look at the strategy, look at the national landscape, to lead on a project and, really importantly, to get to direct on a scale you haven't previously, whether that is in terms of the stature of the work, or the size of the cast, or it is on the midscale. To give someone a double opportunity to learn about leadership, and so many directors get stuck on the small scale, so this a commitment from that organisation to give that person their first chance to really fly.
"There are sometimes those hidden skills as most directors know how to lead a room of actors or creatives, but it is that thing of leading 30 people who work in a building all with their different specialisms, how do you bring that team to have a shared vision moving through both successes, and maybe failures along the way.
"We're offering someone a very rare chance to have a more structured journey to that leadership role."
The application deadline for theatres to host the Associate Artistic Director residency is September 30th 2019 and the successful theatre will be informed on November 5th 2019.
The search for the Associate Artistic Director will open in November 2019. Interviews will take place in January and February 2020, and the director will star their new role in September 2020.
For more information visit www.rtyds.co.uk