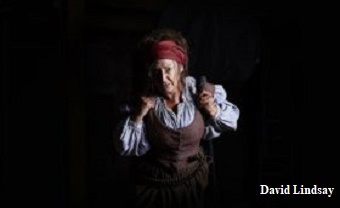 It's a long way from constantly forcing tea on a bunch of daft Catholic priests in Father Ted to playing a woman exploiting the misery of others in war torn Europe, but Pauline McLynn is ready for the challenge of playing Mother Courage.
She was signed up by Leeds based radical theatre company Red Ladder to play Bertolt Brecht's anti-hero trundling round the Thirty Year Wars selling her wares from a pushcart in their production of Mother Courage and Her Children, which opens at the Albion Electric Warehouse on September 28th.
Pauline, who began her acting career after forming a company with friends after she left Dublin's Trinity College, has been waiting for some time to work with Red Ladder, and all the stars aligned for her to take part in the company's 50th anniversary season.
"Everything about this project just appeals to the left leaning bit of me," says Pauline who is well aware of the irony of sipping a cup of tea as we chat. "I left college in 1983, which is the last century for all those millennials, and there was big recession going on. I left with an arts degree so there was nothing I could with it.
"My first brush with Brecht was a production of The Caucasian Chalk Circle which is still fondly remembered by people who saw it. I just loved it as there was something anarchic about him as Brecht is a slippery thing. He will not give you any easy answers, and no-one stands out as either a paragon of virtue or someone you'd like to be."
Another irony is that to play the much loved crazed housekeeper, Mrs Doyle, the much younger Pauline had to be heavily made up, but here she plays a woman who would probably be around her age now who loses her soul battling to survive with three children in the middle of a savage war.
"When you look at Mother Courage's and her three children, they probably all have virtues, but that's what gets them in trouble as each comes to a different conclusion shall we say. One of them is kind and that will stand against them. One is brave and that's fine in times of war, but what happens when peace breaks out? Suddenly you're in trouble then for having done terrible things during the war. One of them is very honest and there's no room for that in Courage's life.
"She spends most of her time trying to given them skills warning her children if they are going to follow this path there could be trouble, to be careful and doling out tough love.
"Brecht as a slippery playwright doesn't offer you any solutions, but what he does, and I think it is one of the great entertaining things about this event that is going to happen, he'll rattle you round and then go, right, off you go into the night and talk it about yourselves. It's unsettling and enormously entertaining, so to be doing with a radical left company its prefect for me to return what I consider my roots. As you performer you can't beat it."
Brecht's worldview is prefect for Red Ladder who are now Britain's only radical theatre company, which is ironic given the mess our nation is in. But they don't trade in tired old agit-prop, but produce work that speaks truth to power on behalf of people who feel they have no voice.
Director Rod Dixon has also recruited a community choir to sing the songs composed by Chumbawamba founder member and long-time Red Ladder collaborator Boff Whalley. For anyone who has sat through a po-faced version of Mother Courage it is good news they have decided to use Lee Hall's shorter and witty adaptation as sometimes productions of this classic can feel as gruelling as Mother Courage's journey.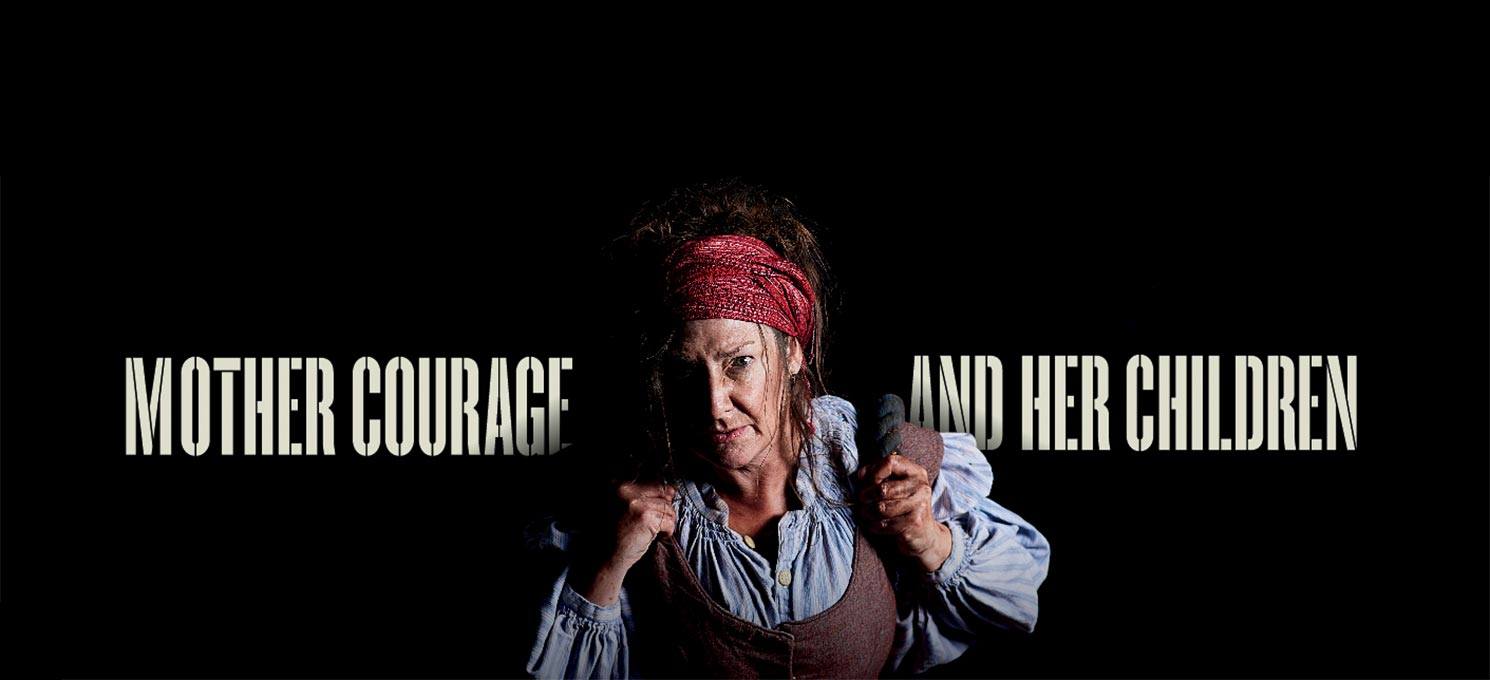 "It can be very long and a little bit dull if done with reverence," smiles Pauline. "This version is very, very funny, bawdy and a bit dirty."
Mother Courage is one of theatre's toughest roles and Dixon has also decided to make the cast work even harder by setting the action in the dank cellar of the Albion Warehouse, where his company store their gear, but his lead is relishing the chance to make that space come alive.
"I've clearly plenty of time for theatres, because magic happens there, but this one has to happen in that warehouse. We're going to bring everyone on the journey, but don't worry there is a plan for those whose who are infirm or elderly like my mother who will be coming along, and she is in her eighties.
"It makes perfect sense and it's quite a beautiful place even if it is like a bombed out cellar. There is rubble everywhere, and there will some left, but the actors will trundle over that. It just suits the journey because Mother Courage pulls her cart round all round Europe for seventeen years, and the wars haven't finished by the end, so she is off on more travels. You need to be involved, which I think is what Brecht likes, and you can smell the fear off the actors. People will feel like they are being bombed at a certain point."
Brecht famously wrote Mother Courage in a furious burst of inspiration after Hitler's invasion of Poland, and although he deliberately set it in the Thirty Years War it is just as pertinent to today's conflicts. Wars that most ordinary citizens didn't understand and today results in terrified families trying to cross the Mediterranean on makeshift rafts.
"You do see where ordinary people are caught up in the war and at the whim of whoever is winning or losing. We are following the Protestant army and then change everything as word came down the Catholics were in charge now. So we all became Catholics for a while, and it's about how do you survive.
"Brecht is very good at how ridiculous wars are, and they are nonsense. What I do love about Brecht is he won't do the work for you. You will leave knowing war is a very bad thing, and people can be monsters for whatever reason, but he's way too good to tell you what to think.
"He puts it all out there and then you must go have a think. People will be horrified about pertinent it is now and this was a play that written in 1930s. It is almost depressing that we are still talking about things in a play that is from then."
With a dangerous narcissist in the Oval Office, and a Stalin wannabe in the Kremlin, it can seem at times that progressive politics are now dead. Pauline is an artist who is prepared to stand up for what she believes in, whether it is the fight for equal marriage back home in the Republic of Ireland, or animal rights which is a cause close to her heart.
More recently she was a prominent supporter of repealing the eighth amendment to the Irish constitution that effectively outlawed a woman's access to a termination. Pauline was inspired by Irish voters who flew home in their droves from the across the globe to cast votes that won the day.
"I'll be honest it got quite nasty, and I honestly thought it would be on a knife edge. Then to see the return of people, it was even greater that the marriage equality vote. It was one of the most moving things and I just feel so proud that these things can be done. It's sad that the vote had to happen at all, but the fact is that people saw through the smokescreens, and just did the right thing."
Tickets for Red Ladder's 50th anniversary production Mother Courage and her Children are on sale through Leeds Playhouse. Book via www.redladder.co.uk or call Leeds Playhouse on 0113 213 7700.