Andrew Lancel made his name playing shady copper Detective Inspector Neil Manson in over 300 episodes of the hugely popular ITV soap The Bill.
Now he's back on the road playing the much more straight-laced Detective Chief Superintendent William Vetch sent to investigate the slaughter of a family by their housekeeper in a touring production of Ruth Rendell's dark thriller, A Judgement In Stone, which is at Leeds Grand Theatre from Monday 24 April,
"It's an adaptation of one of Ruth Rendell's most popular and most read books," notes Andrew. "It's as much a whydunit as a whodunit, and quite a statement about class. It's a really good yarn, but dark in a genre that is very, very popular in this country, and this has a bit of a twist to it.
"That's why it appealed to me as I've never done one of these ensemble whodunits, but it is more than, and it has an electric mix of a cast from all walks of showbiz for want of a better word. It's a real mishmash which sums up the story really as you have all these extreme and interesting characters. It's a happy cast and a happy show, but it's a dark story."
An adaption of Rendell's classic 1977 novel certainly makes a welcome change from the endless Agatha Christie revivals touring the country and the producers have recruited an all-star cast for this tour.
"You've got Shirley Anne Field who has been going since the sixties, and been in lots of films, and Antony Costa who is just breaking out into acting, but is doing a sterling job going from a pop band to the stage. Ben Nealon has been doing this type of genre for 10 years. I play opposite him and I've learnt as much from Ben as much as anyone a way of playing this sort of role.
"I usually play nutters and pretty intense sorts, so it was quite refreshing to return to playing a copper. There is a real range in the cast and none more so than Sophie Ward who plays the central part of Eunice quite unrecognisably. I love people who can morph themselves."
Lancel also had a recurring role in Coronation Street as evil businessman Frank Foster. Since getting his comeuppance on Britain's most popular soap he has been back on the road, and was last seen at Leeds Grand in a sell-out run of 12 Angry Men starring the venerable Tom Conti.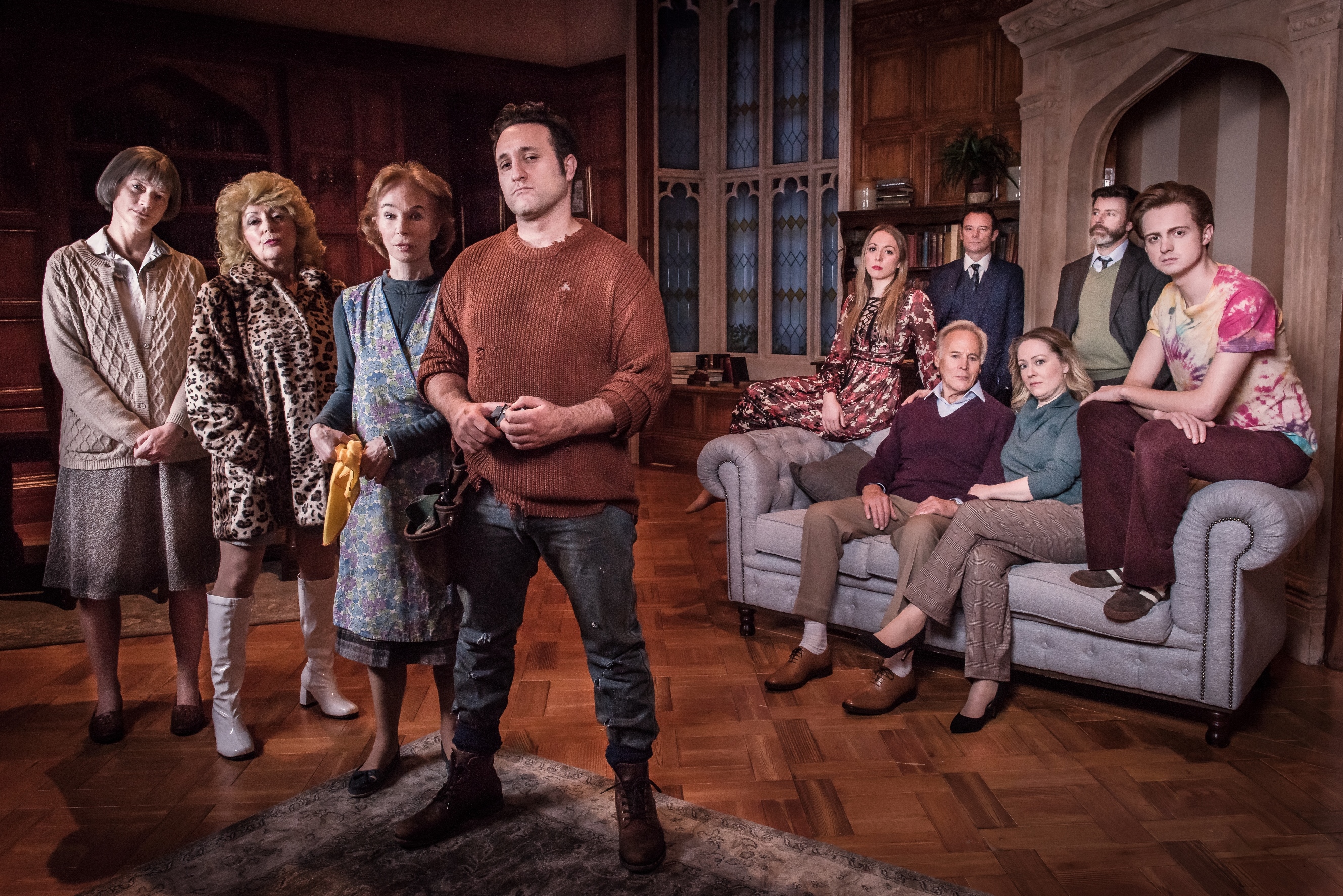 "I had to think about doing that part for about 30 seconds," recalls Lancel. "When I played Brian Clough at West Yorkshire Playhouse it took a bit longer, and the same for Captain Von Trapp to an extent. You only get asked to play Juror 3 once in a blue moon and every single night it was just a joy to be onstage with Tom and the whole cast.
"Tom has a way of acting and way of approaching the job that is laid back, but very, very clever. The Grand and the West Yorkshire Playhouse are without question high on the list of my favourite places to play."
As one of those restless actors Lancel is always keen on pushing himself so it was no surprise that he took on the demanding role of controversial Leeds United boss Brian Clough who was fired after only 44 days at Elland Road based on Dave Peace's best-selling novel The Damned United,.How difficult was it for Lancel to leave Ol' Big Head behind every night?
"It was very difficult. We did it for two months, and I did an interview where they misunderstood what I said that it was easy to do an impersonation, and when it came out they said It was easy to play Clough. That couldn't be further away from the truth as I could have gone on stage and just done an impersonation. There were bit of him in there, and his persona, but I found it a challenge.
"You don't leave the stage as it is an hour and a half right through and it was physical with dancers involved. There was the responsibility because of the fame of the novel and the author which mattered to me greatly. The reaction from the people who knew him meant a lot when they said there was an essence of him in my performance.
"Straight after I got offered The Sound of Music and I said 'yes, please. I want to go and sing some nice songs', and do something my son could watch."
All Lancel's TV and stage experience is proving useful as he leads a strong cast keen to do justice to a crime novel that was a game changer when it first came out.
"The guy I am playing now is a down the line copper from the Home Office coming to a do a job. He knows what he's doing and what his place is in the world. He's not a genius, but he just solves crimes or tries to.
"Clough knew he had foresight, a genius and was a maverick. When you know that like Clough did them it's dangerous so he decided to just tell everyone. He was getting messages as the manager of a championship from Muhammad Ali which is bizarre, so we all had all that to deal with in The Damned United, but the bottom line I went back to the book "
A Judgment In Stone is Leeds Grand Theatre from Monday April 24th to Saturday 29th April. Book online at www.leedsgrandtheatre.com or call 0844 8482700