Her unusual name and tragic plight mean most people recognise Ophelia as Hamlet's almost-lover, the girl who went mad with grief, her suicide. Never before though, have an audience been able to shine the spotlight on Ophelia and see her out from under the shadow of the primary scenes of her male counter-characters.
In Ophelia: Madness (in blue) Bristol based multidisciplinary artists Stem Collective aim to do just that; exploring Ophelia not as collateral damage of Hamlet's story but as a woman in her own right.
Using Shakespeare's original text and musical arrangement by Sergei Dreznin we are welcomed into Polonius' drawing room, where Ophelia is remembering her dead father, brother and lover.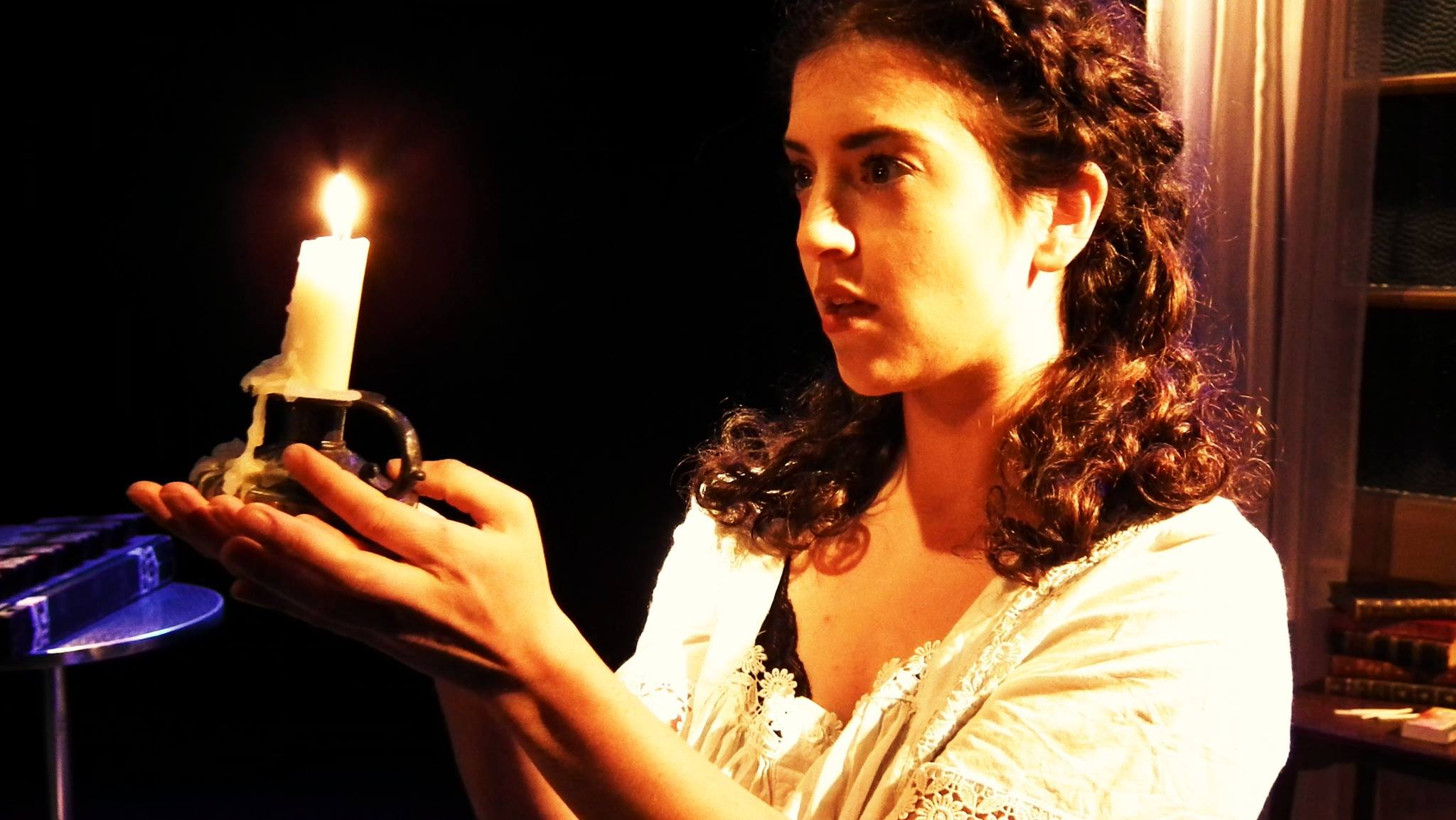 The set is beautiful; almost wholly lit by candles playing on the fragility of Ophelia's mental state and nod to Elizabethan performances of Shakespeare. Throughout the piece performers move the candles around, extinguishing some, adding to the ghostly ambience and concept of memories flickering in the dark.
The whole 45-minute performance pivots around the dining table, which is laid for four. Ophelia is visited by each ghost, inviting them to sit with her, she is clearly grieving for them, taking in smells and looking across the stage at things that aren't there.
The musical arrangements are complex and well executed. It has to be said that even if you are well versed in Hamlet, the linearity of the piece is confusing at times. But that can be forgiven because the music ties everything together as an experience rather than as a chronological timeline.
There are elements of jazz, which add a really interesting dimension to Ophelia's character; the timings are erratic but also sensual. Costume changes reflect this too; the black of grief and red in the very intense nunnery scene with Hamlet show Ophelia is definitely not a one-dimensional character.
Emily McDouall's performance as Ophelia was exquisite. McDouall's voice prevails even amongst harmonies with all three other male voices. Her diction and prowess puts her a cut above the other performers. Polonius provided the much needed lighter moments.
Stem Collective are performing Ophelia: Madness (in blue) again at Camden Fringe 17th and 18th August in Covent Garden, London and I highly recommend you go and see it for some experimental and unusual musical theatre.
Reviewer: Jo Flynn
Reviewed: 31st July 2017
North West End Rating: ★★★★