This young cast take on roles in this notoriously tricky Acykbourn comedy – but they don't let their age affect their performance.
Confusions is a sequence of five, interlinked one-act plays, but due to the adult themes in one of the plays, the Players Youth Theatre opted for the four – but did they attack the plays full on and create something special.
Known as being a pragmatic writer, Alan Ayckbourn likes to keep his actors busy – that being the main reason for creating Confusions in 1974.
In the first play, we see a mum who has almost completely lost the plot – Anamika Chow entertains the audience with Lucy's distant replies to Rosemary (Nemone Wolfendale). Que the large presence of the husband (Harry Bailey) who is mummified automatically by Lucy, and not allowing him to leave until he's finished his milk.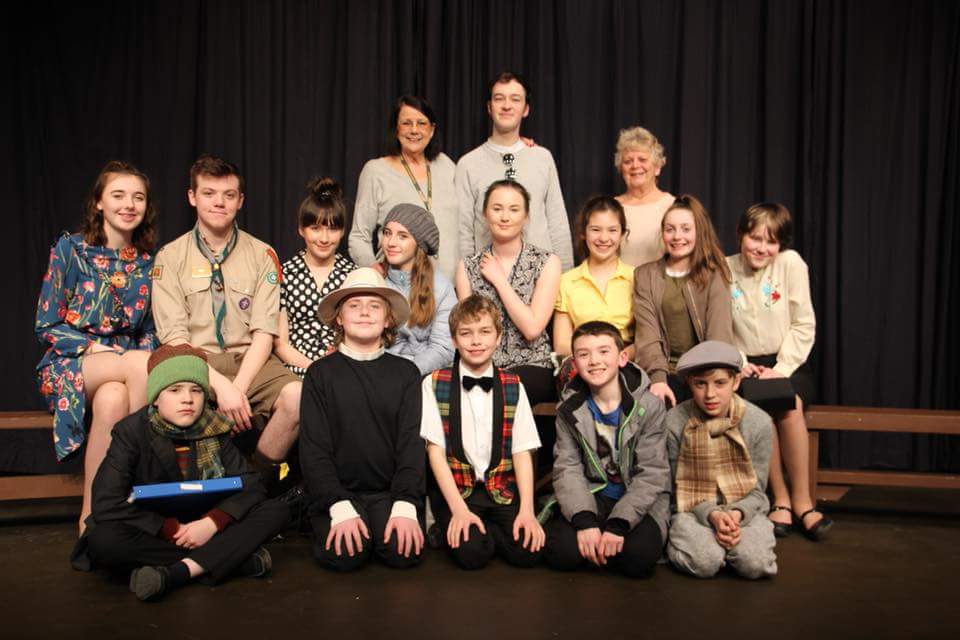 The second play takes us to a restaurant where boss Mr Price (James Schilling) is trying to cover his tracks with his wife Mrs Price (Naomi Hunter) after having a bit too much fun on a "work trip" to Rome. Over the other side of the restaurant and trying not to be seen is Price's employee Martin (Liam Stuckey) and wife Polly (Izzy Ekgren). Drop in a waiter (Toby Metcalf) that manages to run the show and keep calm when mayhem is erupting around him, Metcalf's comic timing is spot on.
Appearing as the guest of honour at a village church gala that becomes, in every sense, a fate worse than death, as the heavens open, family secrets are revealed over tannoy speakers, a grown man in a scout outfit and a slightly creepy vicar… what could go wrong on this memorable day?
The final play meets five lonely strangers in a park, all looking for a spare seat on the bench. Not realising they are all talking to one themselves, they reveal to the audience what's going on in their life.
The fact that these actors are aged between 12 – 17 blows my mind, as they acted well beyond their years. With the exceptional cast tackling the humorous scenes and larger than life characters, they leave the audience roaring with laughter.
Reviewer: Jess Stoddard
Reviewed: 7th April 2018