Two years after my first introduction to Sheffield's Ellesmere Musical Theatre Company, I was delighted to be invited to the opening evening of their 70th Anniversary production of Show Stoppers, an evening of much loved musical numbers. As well as some familiar faces from my last visit, along with some new faces including some returning old members to help celebrate 70 successful years.
The full company opened with "Bless Our Show" from Sister Act. My first thought was how the company have progressed since my first encounter, and by the end of the first verse I knew I was in for a spectacular night. Following this the full company used Fiddler on The Roof's "Tradition" to let the audience into some of the company's long standing traditions and secrets.
Act One was soon in full swing with some fantastic song choices from well loved musicals including Guys and Dolls, Les Misérables, Beautiful and Jesus Christ Superstar. An unexpected (not listed in the programme) was a beautiful solo by Alice Goldsbrough, who's voice made a lasting impression on my first visit to an Ellesmere production.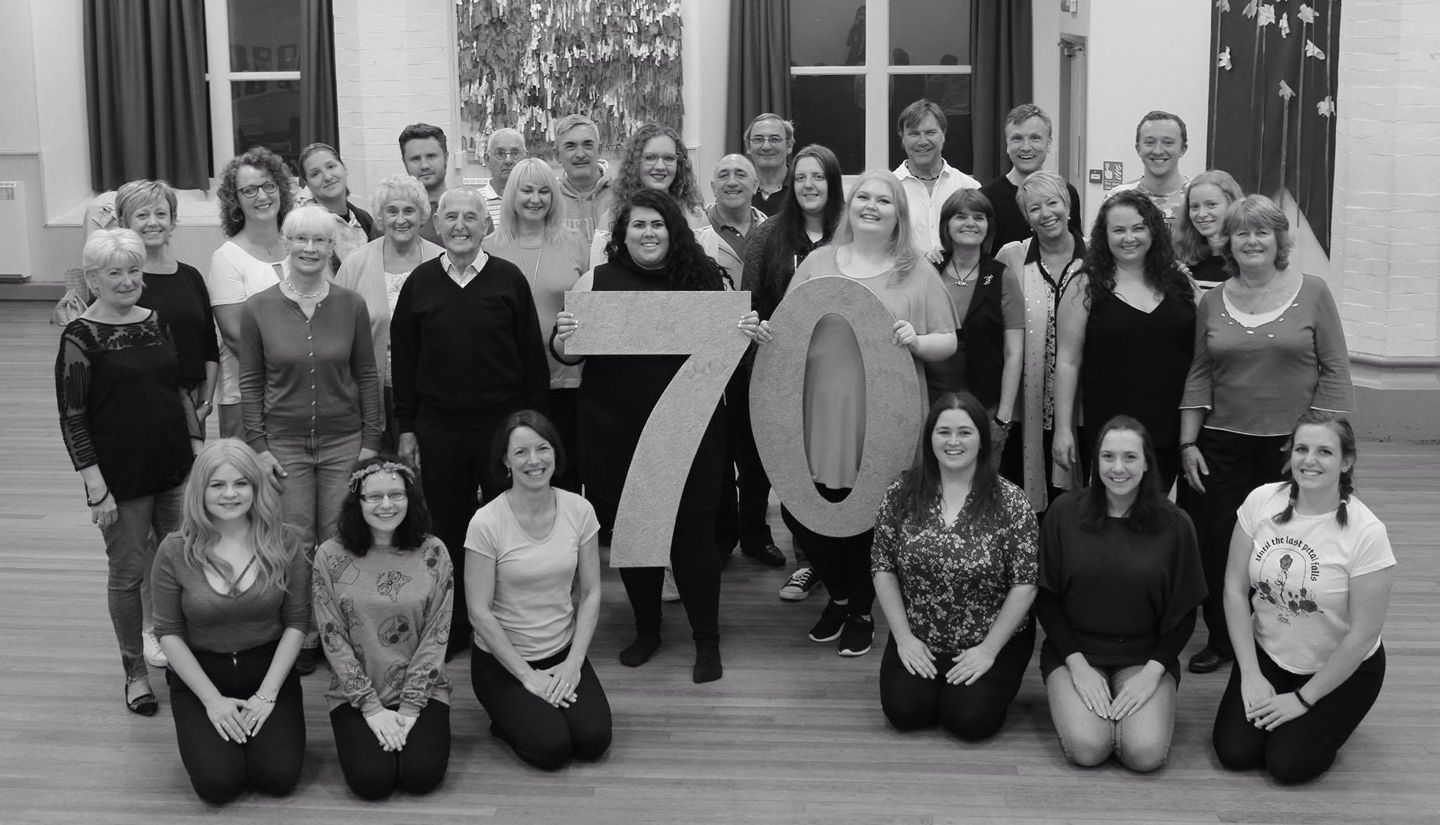 The notable highlights of Act One include a toe tapping dance sequence to an instrumental of Irving Berlin's "Puttin' On The Ritz"', a Sting number by the full company (which caught me off guard as not musical theatre related as far as I'm aware, but a beautiful harmonic rendition which fitted the companies voices superbly) and the end of Act One with the company singing "One Day More" from Les Misérables.
Following the recent release of the new Beauty and The Beast movie, I couldn't have thought of a better opener to Act Two than "Be Our Guest", which with the magical vocals of Alice Goldsbrough got the audience back under the spell of the full company's harmonies as Alice was joined on stage by the rest of the cast.
When spying an advertisement for Ellesmere's next big production, Sondheim's "Sweeney Todd" in April 2018, I made sure this was put in next year's diary as this one I do not wish to miss! We were given a sneak preview of what to expect when the full company performed "Not While I'm Around"
My favourite performance of Act Two "Nicest Kids In Town" (Hairspray), was another chance to see the fantastic choreography witnessed in Act Ones' "Puttin' On The Ritz"
Overall Show Stoppers provided something for everyone - they even had a comedy sketch in Act One, which was a hit with older audience members, show tunes from both older shows and newer ones. Hearing the many talented performers again, including Alice Goldsbrough and Sara Hibberd, plus some newer faces/voices/dancers including a belter of a solo performance Natalie Sixsmith and the vocals and sensational dance performances of Adam Walker and Ashley Wilson.
All I can say after this evening is that April and "Sweeney Todd" cannot come soon enough! Bravo to all involved.
Reviewer: Charlotte Browne
Reviewed: 12th October 2017