It is not often I come away from seeing a production be it amateur of professional and struggle to find fault with it in some way or another. But tonight after watching Doncaster Amateur Operatic Societies production of 9 to 5 at CAST in Doncaster I was faced with just that problem. This show is one of the best productions I have seen this year, not only of 9 to 5 but of any production full stop.
9 to 5 The Musical is the hilarious new musical comedy based on the hit movie that centres on three office workers who turn the tables on their sexist boss. Outrageous, thought provoking and even a little romantic, 9 to 5 is about teaming up and taking care of business. Featuring original numbers from Dolly Parton's Oscar, Tony® and Grammy Award nominated score including Backwoods Barbie, Shine Like the Sun and the original hit song 9 to 5.
There isn't a weak link in this production that centres around three secretaries Violet (Claire Robertson), Judy (Lucy Weaver) and Doralee (April Sprott). The three quirky characters take on egotistical, hypocritical bigot Franklin Hart Jnr (Andy Green) with unexpected consequences which really goes to show 'girl power' can triumph over evil.
I could go on forever in this review mentioning every cast member in turn and how superb they were from start to finish, however I would most likely end up running out of superlatives very quickly. Robertson, Weaver and Sprott all have superb voices and never missed a note all night and along with wonderful costumes plucked straight out of the 1970s were an absolute joy to watch.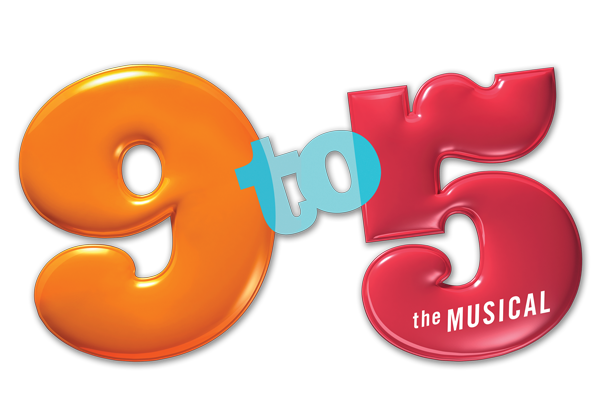 Administrative assistant Roz (Amy Hughes) who is infatuated with boss Hart provides some of the best comical moments of the evening and has two very differing solo numbers, one in each half. Jack Hodgson as Joe who has a crush on Violet also shines with his moment centre stage coming towards the end of act 2. I would have like to have seen more from this character, but sadly the book doesn't allow for this to happen.
Aside from the superb singing performance put in by all, the comedy was first class also. With all possessing spectacular comedy timing the stand out moments were when the girls went back to Violet's bedroom for a 'smoke', Roz's song in act 1 and absolutely everything Margaret did on stage. (Sadly I mislaid my programme from last night so if anyone can comment below on who played Margaret I would love to name check her).
Set wise it was simple yet effective with two main set pieces that rotated onto stage and opened out to form Hart's office and his bedroom. The main office set was just that, an office, there is little scope to get this one wrong. All of this was lit beautifully and accompanied by an exceptional sound mix meaning not a syllable was left unheard.
At the beginning of this review I said that I struggled to find fault with this show and being totally honest I only spotted to things which annoyed me slightly. First up was the cursor symbol being projected onto the scenery throughout the first half. It vanished in the second half but none the less slightly distracting to the eye. And secondly, the fact Doralee wasn't wearing a wedding ring when she clearly states in the first office scene with Hart that she is married was a big mistake for me. You may think me being picky but truthfully that was all I could spot.
9 to 5 is an undoubted triumph for all at Doncaster Amateurs. This was the most professional amateur production I have seen this year by a country (see what I did there) mile. A joy from start to finish which will see me clearing my diary if required to return and see what this society produces next.
Reviewer: Paul Downham
Reviewed: 27th May 2016