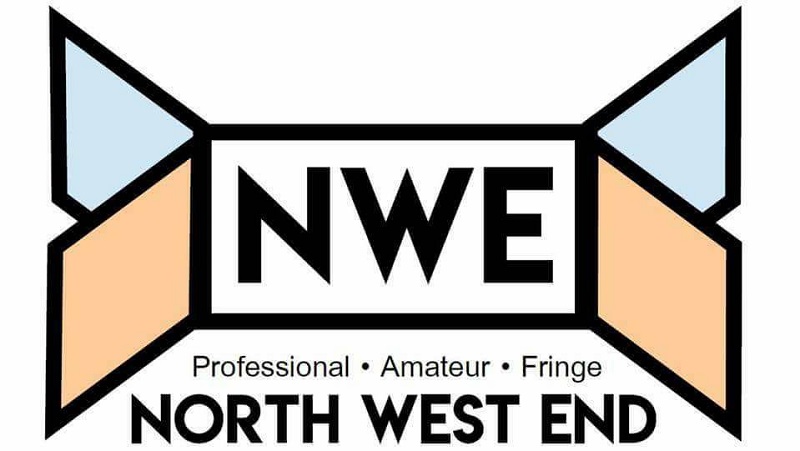 Cocooned in a warm festive glow, I dashed out of the East Riding Theatre on Wednesday, and straight to a supermarket to buy a DVD of It's A Wonderful Life.
I will watch it over Christmas, but will it be better than what I've just witnessed at this atmospheric little theatre in Beverley? I very much doubt it.
There's a party going on in Sheffield and you're all invited!
Party host Stuart, Kamille (the trained dancer) and their three friends invite you to a party in their flat. They promise to entertain you; from dancers, singers and musicians, party games, drinks and nibbles. They aim to create a kaleidoscopic picture of what it means to be young, gifted, black....and poor, and gay. Written by Cheryl Martin and Darren Pritchard, being broke never looked so fierce.
Author L. Frank Baum's classic "The Wizard of Oz" was first published in 1900 and has since seen various screen and stage adaptations, from the 1925 film version starring Oliver Hardy as the tin man, but the two most popular adaptations are the 1939 movie starring Judy Garland as Dorothy Gale, and the hit musical Wicked, a twist on the classic telling the stories of the Wicked Witch of The West, and Glinda, The Good Witch of The North.
When CS Lewis wrote this book that has spoken to generations of readers he created a world that needs a sure guide which makes hiring multiple award winner Sally Cookson to direct this version a very wise move.
It was only the absolute certainty of me spending a month in traction – after extensive surgery – that prevented me from running out of Hull Truck Theatre on Tuesday night, leaping into the air and clicking my heels in joy.
From the moment writer and Director Debbie Isitt embarked upon the 2009 movie "Nativity", she had the urge to turn it into a stage musical. After what Isitt describes as "a long and intense" yet "joyful" process, the film to stage adaptation, "Nativity: The Musical" is finally here, just in time for the festive period. So grab your coats and get ready to "Sparkle and Shine".
Theatre is all about all chasing your dreams, but it was still a massive risk for TV writer Kay Mellor to turn her much loved TV series Fat Friends into a stage musical, and she pulled it off by simply doing what she does best telling a story that in this case has universal appeal.
Based on the 1930's Gershwin musical "Girl Crazy", "Crazy for You" is a musical romantic comedy incorporating songs from several other Gershwin productions. With lyrics by Ira Gershwin and music by George Gershwin, Crazy For You is a magical step back in time to New York 1930s Jazz and Cabaret era.
"I just don't know what to do with myself," sang Dusty Springfield, in her own inimitable style, way back in 1964.
Well, last night, as I sat through Son Of A Preacher Man at the Hull New Theatre, I could sort of empathise with her.
One of the big success stories at West Yorkshire Playhouse in recent times has been the total revamp of their youth theatre and the cream of that crop took to the Courtyard stage in a new play about the rising tide of young people battling mental health issues.
I may be old enough to be Joe McElderry's mother, nay grandmother, but the vision of him in his little silver skirt warmed the cockles of my heart on Tuesday night, as the 2009 X Factor winner wowed a packed Hull New Theatre in the lead role of Joseph.