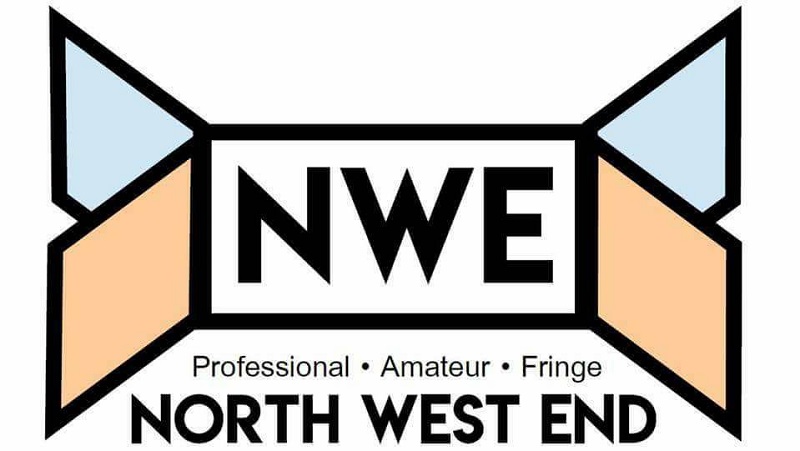 Let me share a share a secret….I must be the only person in the UK who didn't laugh once at comedy juggernaut The Play That Goes Wrong. Not even a smile.
I admired the physical skills of that cast, but just didn't find it funny, so thankfully this comedy caper from Mischief Productions is a much more amusing affair. They could have milked the 'goes wrong' brand but wisely decided to go down the screwball comedy road instead.
So, it's Saturday night and it's 'Strictly' night... What on earth would make you miss Strictly on the telly?? Why, Strictly FABULOUS on the stage, that's what... And fabulous it certainly was.
A lovely little theatre called the Castleford Phoenix Theatre, one of which I had never heard of... Comfy seating and decent size too. Very professional (but friendly) staff and set up.
I am lucky enough to see a lot of Theatre, I am also lucky enough to perform in Theatre. It's an environment whereby you can leave your stress and worries behind, immerse yourself in the piece for 2 and a bit hours and just have a bit of 'me time'. What I witnessed last night has to be one of the best pieces of theatre I have seen in a very long time! The Band, the latest in a long line of writing for Tim Firth, was exceptional from start to finish.
When David Greig wrote Europe at the height of the bitter Balkans conflict in the heart of our continent he probably thought by 2018 it would be a museum piece, but sadly this brutal examination of the darker side of our collective history could have been written yesterday.
Surprise, surprise… it's a night of celebrating our late, great, Cilla Black, with other iconic British bands and stylisation mixed in to make a wonderful evening.
Can you imagine a world without dancing? What a dull world that would be! Wakefield West Riding Theatre Company definitely wanted to prove that point with their performance of Footloose The Musical at Theatre Royal Wakefield this evening. The large dance numbers and enthusiastic cast gave every ounce of their energy in tonight's performance, much to the enjoyment of the audience here in Wakefield.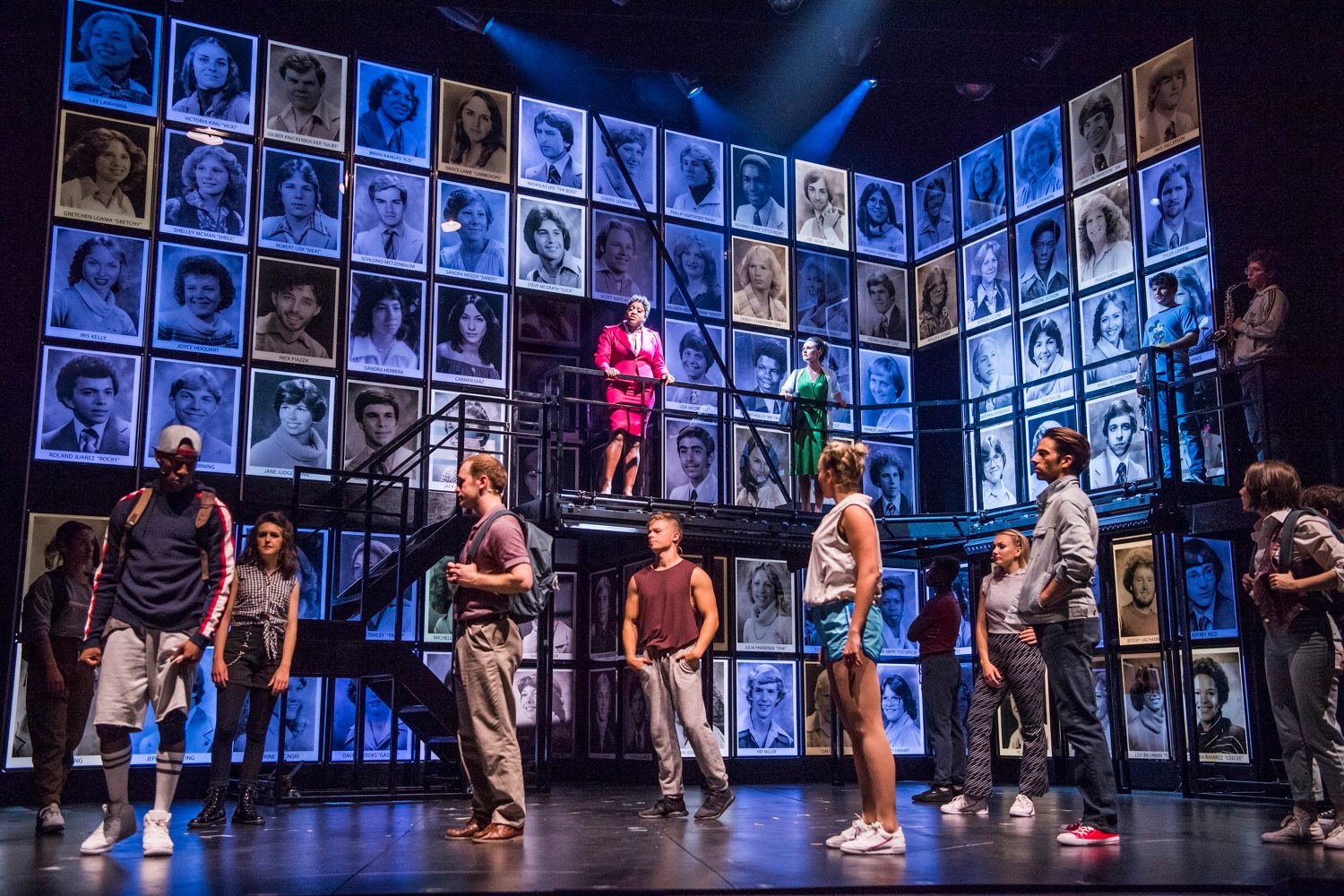 Let's admit it, when we think of the classic 1980 smash hit film, we can't help but picture leg warmers, over enthusiastic wannabes and dancing on cars throughout New York City. I am pleased to report that last night's performance of Fame - The Musical at the Lyceum Theatre in Sheffield evoked much more depth within the narrative explored. This tour is designed to celebrate the 30th Anniversary of the well-loved film, and celebrate it does indeed! The entire theatre was a buzz from the moment I entered to the moment I left. As soon as we took our seats in the packed theatre, we were transported to the electrifying yet slightly bleak streets of New York City, with a soundscape of car horns, frantic chattering and thick traffic perfectly setting an atmosphere for the performance ahead.
Outrageous comedy and political commentary are combined to amazing effect in They Don't Pay? We Won't Pay! by Italian playwright Dario Fo, adapted by Deborah McAndrew and directed by Conrad Nelson at the York Theatre Royal. The play focuses on struggling, working-class housewife Anthea (Lisa Howard), who, prior to the first act, takes part in a protest at a local supermarket. The protest, however, soon becomes a violent riot.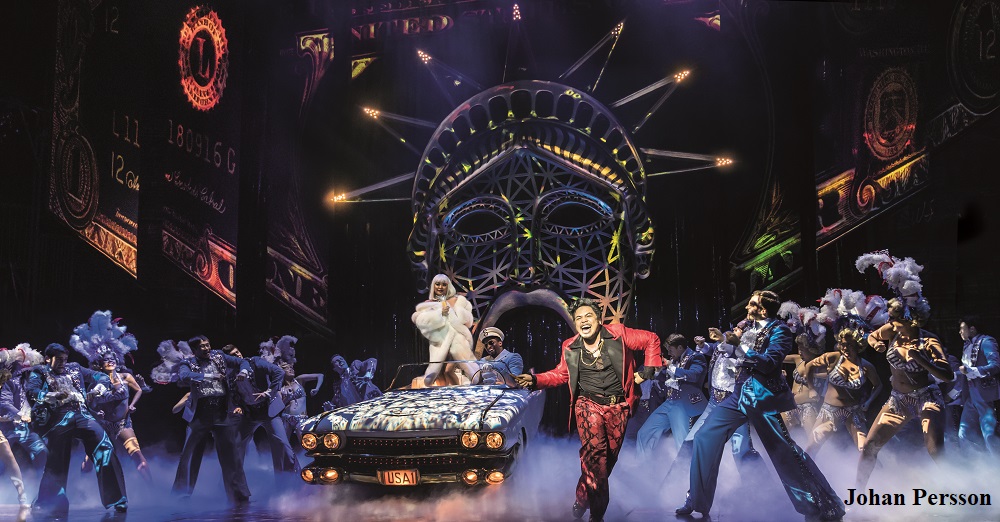 Have you ever had that moment where you snap back to reality and realise you've just been sat there gobsmacked and for goodness knows how long? Well that is exactly what happened to me when I went to see Miss Saigon on Saturday evening (6th October)! I don't think I had quite realised what I was about to experience – but my oh my, I won't get over this for a while! I knew the score from the countless times listening to it, I knew the story and I had seen the recent theatrical DVD release, but NOTHING compares to being sat in the theatre watching it unfold in front of you.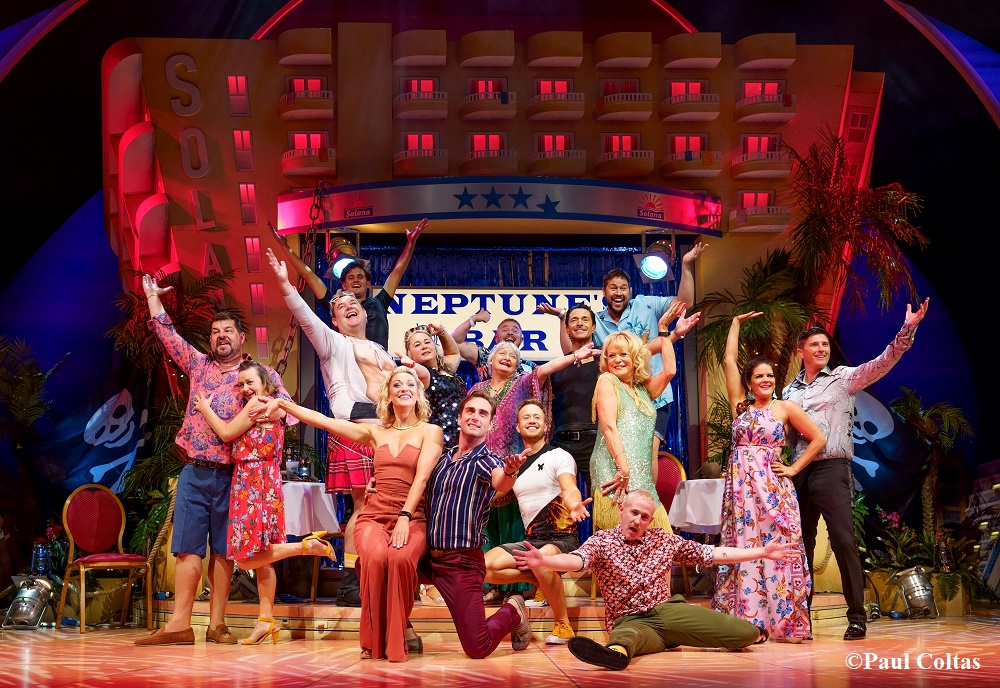 That old saying "You learn something every day" certainly rang true for me on Monday night when I learned that Jacqueline's late husband could fit three fingers into his nostril.
Impressive eh? But not something I'll be trying in a hurry.
The Jacqueline in question is one of the lovable characters in Benidorm Live!, showing at Hull New Theatre this week as part of a national tour.
Where you are raised defines you in so many ways which is especially true for Him and her who are the only two kids born in a remote North Yorkshire village.
Charley Miles' debut play based on her own experiences of growing in an insular place debuted at the Playhouse two years ago in the intimate Barber Studio, which suited it more than this much larger Pop Up theatre space.