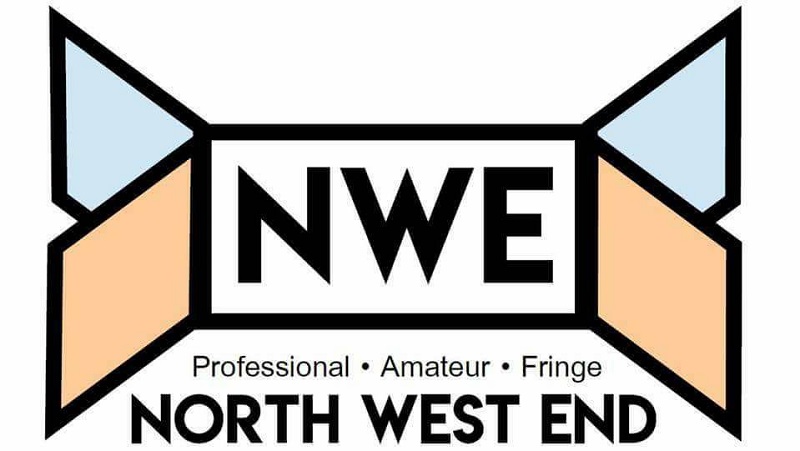 As a child, Sunday nights meant a mad dash to finish homework (or start it) have a bath and sit down as a family and watch Heartbeat, it was a staple in my household with me humming the theme tune every time, even as an adult without the homework; so imagine my delight that it's been turned into a live production and I'm lucky enough to be seeing it in the beautiful Buxton Opera House, it gets better yet; with two of the original characters from the TV show in the cast, show favourite; David Lonsdale and the very funny Steven Blakeley.
This play claims to be for 'real' women about 'real' women, and I don't think anybody could argue with that. It takes place at a pole dancing exercise class, and is about the lives of six very different women, and the hardships they are each personally facing.
All of the actresses brought something different to the stage, and this was key in creating representations of not only individual women, but types of women too.
On 23rd June 2016, the British people will go to the polls to make what is arguably the most important decision of this generation - should the UK stay or leave the European Union? If you're still undecided about how to vote, then perhaps a visit to Hope Mill could help you make your mind up.
Upon entering this lovely industrial themed theatre, I was given a sheet a paper in which I had to answer a series of multiple choice questions about the EU. I was quite taken about that I only knew 30% of the actual facts about the Union. Most of the other audience members scored similarly.
An Alluring and Tantalising Evening of Burlesque
Burlesque brings to mind a world of glitz and glamour, singing and dancing, laughter and good all-round entertainment and certainly the choice of the Epstein Theatre in Liverpool for this show was perfect as dating from 1913, its Art Deco interior offered the ideal backdrop to a show which mixes traditional vintage burlesque with a more modern neon twist.
Two Little Dickie Birds is a one woman play in two Acts, with Jo Dakin playing the part of Pauline, a world weary pub landlady from Oldham who's been round the block a few times, never met Mr Right and has a best friend who lives with her called Peter.
The show takes the format of Pauline talking about her life, her past experiences (mainly sad) and how she deals with the obstacles and dramas which life throws at her.
Jim Cartwright's latest offering begins with a blinding flash of light and the unmistakable buzz of a sunbed. As the audience's eyes readjust to the darkness Shane appears in a pool of blue light, resplendent in sunbed goggles and superman undies, preparing for a night on the town with a quick 'nine-minute blaster'. James Cartwright (Shane) assuredly commands the audience, who are as up for a good time as the character he portrays, walking us through his preparations for the evening ahead. Anthony Banks's direction is evident from the get go turning the scene in which Shane gets dressed into a kind of reverse strip tease, with slick blocking and some great eyebrow acting from Cartwright Junior (if you hadn't guessed James is Jim's son).
When I was asked to go along to review The Ladykillers at Oldham Coliseum I didn't just say 'yes', but added, 'and if anyone else thinks they're going to come in my stead, I'll kill 'em!' For as long as I can remember Peter Sellers has been my all-time favourite screen actor, with Sir Alec Guinness a close second. This truly iconic and fabulous 1955 film starred the latter, and saw Sellers perform one of his first on-screen cameos that wasn't a Goon character. Yes, there was a terrible remake in the early 2000s - but we'll gloss over that as basically all remakes of the great films simply fall flat on their faces! This one probably fell flat though simply because it is a very British comedy, some might say quintessentially so; therefore moving the action to Mississippi and using Tom Hanks in the lead was doomed for failure straight away!
Everything It's Cracked Up To Be And More
The time is Elizabethan England and this comedy by Karey and Wayne Kirkpatrick, co-written with John O'Farrell (of Spitting Image fame), opens energetically as Minstrel (Bud Weber) and Ensemble bid us 'Welcome to the Renaissance', a corresponding farewell to the grim Middle Ages, and gives us our first glimpse of the main antagonist, William Shakespeare (Christian Borle), in this musical comedy which pokes fun at the very idea of a musical as well as a satire of everything Shakespeare including whether he actually wrote any of the works.
This surely has to be the most impossible review ever. I have nothing to go off, except the title of the play and the name of the writer, Marie Greenhalgh. I cannot find any more information about this play, the company or the performers anywhere. Of course there was no programme, and since I had to leave directly at the end in order to get to another theatre for an evening show, and this one ran late, I could not stay to ask.
The Small Performance Space is actually a tiny circular area of the floor in the centre of the first floor exhibition at The People's History Museum, and is separated from the exhibits by nothing more than a grey curtain. There was some sound from the outside during the performance but nothing too much and too often thankfully. The space seated a maximum of 20 people with the tiniest stage area I have ever encountered. It was cramped and claustrophobic.
'Under Milk Wood (semi – skimmed)' is a sixty five minute, one man play; a cut version of the full length radio play by Dylan Thomas. Standing in blue pinstripe pyjamas on top of a chair Guy Masterson began with the narrator, describing the village of Llareggub (bugger all backwards) at night. His wonderful, crisp, articulate voice, complete with Welsh accent, flowed over Dylan Thomas' beautiful words, the repetitions and alliterations clear and pleasing to listen to. This version of the play is, as Masterson describes it, 'a whirlwind tour of Llareggub' but the cut version is perfect in length, especially as a one man show. Long enough to get to know the characters but short enough to stay engaged with the roles.
An Accomplished Production - Insightful, Incisive and Thought-Provoking
Bread and Circuses is a new play by Merseyside writer Mari Lloyd and premiering at The Lantern Theatre Liverpool. Set in 2012, this is the year when Britain celebrated the Queen's Diamond Jubilee as well as hosting the Olympic Games and the corresponding national pride that evoked. It was also one of the lowest points during the recession and the play dares to look behind the flag waving of public celebration to reveal 'a world where there may be circuses, but the bread is definitely in short supply.'