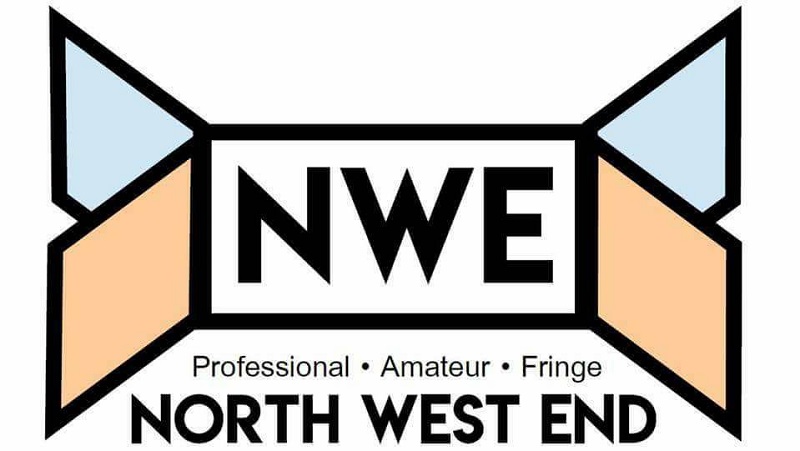 The Regent Theatre was packed full last night with people excited two of the countries most loved dancers, Vincent Simone and Flavia Cacace who are world renowned Argentine Tango champions. They have toured the country with several shows and the last tango is their latest tour. I personally am a huge Strictly Come Dancing Fan and have seen other professionals from the show performing at the theatre in the past. This show was unlike any of the others I have watched as it followed the story of two young lovers and took you through all the good times and the bad they had faced. This brought great beauty and class to the show. Neither Vincent nor Flavia spoke a word throughout the show but truthfully it wasn't needed.
"Oh you, pretty Chitty Chitty Bang Bang we love you…"
Chitty Chitty Bang Bang is the perfect family musical, a classic loved by both young and old. With popular songs including "Mi Ol' Bamboo", "Doll in a Music Box" and of course the title track, Chitty Chitty Bang is currently touring the UK, bringing magic and sweetness to the stage.
The incredibly popular and highly adored teenage magazine Jackie from the 1970s has been made into a musical and is an absolute delight from beginning to end. The much loved stars that graced the pages of Jackie such as Cliff Richard and Donny Osmond are the soundtrack to the turbulent life of Jackie, a 54 ('that's almost 60!' she often cries) year old woman with a teenage son, recently divorced and feeling a little bit desperate. She seeks comfort in reminiscing over her Jackie magazines that she stumbles upon and transports us back in time to simpler days when all loves troubles could be answered by Cathy and Claire.
In 1952 an Agatha Christie play opened in London called The Mousetrap. Nobody expected 60 plus years later the show would still be running and showing no signs of stopping. And now the 60th anniversary tour seems to be going the same way as it returns to Manchester on its never ending tour of the UK. What is unique to this play is that the ending has and continues to be kept a very close secret. At the conclusion of tonight's performance at the Opera House the cast told us we were now part of the Mousetrap family and as such asked us to keep their secret. And of course North West End will honour their wishes.
The stage is set with a loft scene designed by Morgan Large and works fantastically well with this show, as George, who expressively, with probably the fewest words ever spoken by a narrator, takes us on a journey of his life.
The Last Tango performed at the wonderful Grand Theatre in Blackpool was simply stunning from the very first step...and that was up the ladder to the loft!
Award-winning writing duo Lawrence Marks and Maurice Gran have created yet another Jukebox Musical in world where this style of show seems to be the plat-du-jour. This one does work a little better than most though. There is a very credible and understandable storyline, into which the songs - mostly - fit, without having to be made to fit with a crowbar.
Young, single mother Charlotte (22 years old) works at a supermarket and does all the overtime she possibly can to support her 'family', lives with her daughter Alice, (8 years old - I'll let you do the maths!), her innately lazy lover/ boyfriend Dylan, and sweet but a bit dotty lodger, Caroline. Family Play then, is a story about these four people. How they cope, how they function, but more importantly how they all came to be together in the first place, and how they seemingly can't manage without each other despite their constant bickering and nastiness, sometimes seen from the child's perspective and sometimes from the adults'.
Six women, a pole dancing class and a lot of laughs arrived at the Stockport Plaza tonight in the form of The Naked Truth, a comedy play that has a depth to it that at the beginning of the evening you don't see coming. Directed by Lisa Riley and written by Dave Smith this is a play for women, about women who are united in a common cause following shocking news from one of the group.
Hope Mill Theatre is rapidly becoming one of my favourite theatre venues, with its industrial chic aesthetic, welcoming staff, and versatile theatre space. It seemed incredibly fitting that Shalalalalee, the latest production from playwright and director (and long-life Manchester City fan) Bill Cronshaw, in collaboration with Dreamshed Theatre, would be performed here.
Bravo Theatre Company have brought Twelfth Night to Salford Arts Theatre this week, and although it is not the first time they have performed this play, it was their opening night at this venue.
My first major criticism with this production is one which I seem to write now for almost every Shakespeare I see. Bravo chose to update their setting to that of modern day, and although it was not clear whether that actually meant the present, 1970s or 1950s, since all three eras were evidenced in their costume choices, it really didn't seem to matter since by updating it they gained nothing and lost so much. I can only agree with the changing of Shakespeare's plays to a different era if by so doing you are adding something or saying something new. Sadly, the opposite happened with this production as much of the humour was lost in Malvolio's wearing of yellow cross-gartered stockings, and the talking of swords and sword fighting didn't make any sense, among other things.
A dance fest packed with songs everyone knows, including - love it or hate it - I've Got a Lovely Bunch of Coconuts.
From Gene Kelly to Judy Garland, That's Entertainment was a delightful tribute to hit songs from the 40s and 50s that made the audience at The Regent Theatre in Hanley 'chase all [their] cares away', sing-a-long and have a right ol' 'knees up (Mother Brown)'.