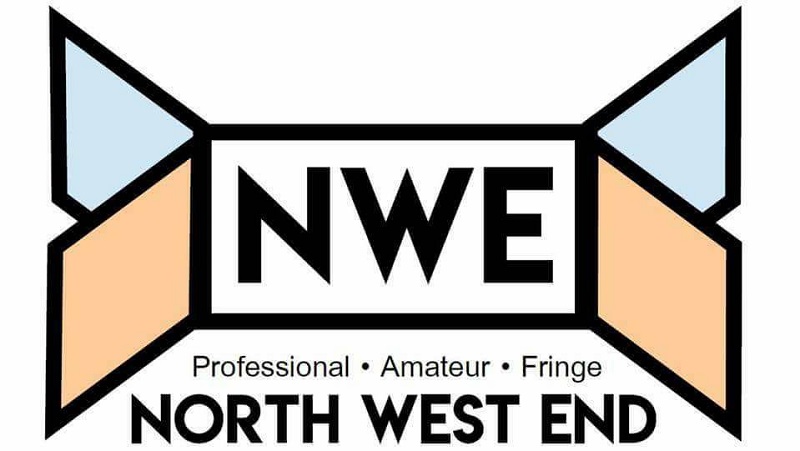 Until last night, I knew only a handful of plays by John Godber (Bouncers, Shakers, Teechers, Up 'N' Under) and although they seem to be very popular choices with amateur and professional companies alike, they really are not my cup of tea, and so when I was asked to go to another play by Godber this evening, it was with some trepidation.
Hope Mill Theatre is quickly gaining a reputation in Manchester for staging fantastic productions, and Things of Darkness from Out Of Kilter Theatre continues that trend. I especially like how the space is able to transform to accommodate all types of shows. However, I must address that the venue had a severe health and safety issue and was very lucky a member of audience wasn't injured. On the right side of the audience in the back row, there is quite a large hole in the floor. As the lighting is so low people were unable to see the gap! There was no sign or warnings of this, it was a miracle no one was injured.
The King's Arms is a quirky, old fashioned backstreet boozer/arty Bohemian hybrid, with a small theatre in the loft and an even smaller one in the cellar.
The Communist Threat from Rusted Dust is a two man piece set in 'Fifties Vienna in the Cold War. Shades of the Third Man, Film Noir and Cold War paranoia.
After winning the award for Best Spoken Word in last year's Greater Manchester Fringe Festival, this was Magpie Man Theatre's very bold and brave follow-up; which, using elements of contemporary dance, physical theatre and hard-hitting dialogue, compels the audience to watch, listen to, and perhaps even challenge their own perceptions or preconceptions on issues of contentment and acceptance. Contentment with and acceptance of our own body... its shape, size, gender, sexuality. And also contentment with and acceptance of how others view our body and how we view others'.
Upon reading that this play was featuring three ALRA graduates and a former Hollyoaks cast members, I was quite excited at the prospect of seeing Senseless Romance. However, my high expectations were completely thwarted within 10 minutes.
The play focuses on dating. We meet three couples; Owen (Adam Cryne) and Rose (Rebecca Giles), the married couple who are struggling to keep their relationship alive, Laura (Emma Fernell) and Kelly (Isobel Hambleton) a young couple that have recently began dating, and Mark (Darren Jeffries) and Yvette (Lucy Hayward) who are on their first date. As the play drags on we learn more about each couple.
Presented as part of The Greater Manchester Fringe Festival, this is a slightly reworked version of the play presented earlier this year at Salford Arts Theatre, by Grand Dame Theatre Company.
I have to admit that I had my misgivings. After reading the synopsis, and realising that it was a farcical comedy, I really was not at all certain it was going to be my cup of tea; however, as the saying goes, you had me with 'hello'.
"Loneliness is having so much love to give, but no one to share it with". This was a quote that appeared on screen at From The Mill Theatre's production of I'm Standing Next To You that broke my heart and almost moved me to tears.
The play deals with the issue of loneliness in today's world in three aspects; being a new mother and feeling cut-off from your former life, the guy that desperately tries to form the relationships that others find so easy, and the world of dating. However, all three aspects have one things is common, and that is that this new wave of digital technology is making people more isolated than ever before.
Anyone old enough to remember the 70s may be aware of a movie called 'Deep Throat'. Released in 1972, with a mere budget of just $25,000, the movie went on to gross millions of dollars upon its release. Porno Chic tells the story of Harry Reems (Richard Allen); the star of the movie.
As one who remembers Tommy Cooper's endearing humour and his untimely death during a televised stage appearance I was keen to see this tribute act to one the finest comic magicians of recent times. It was said of him that "he made humour look easy and magic look difficult" I joined a poor first night audience at the delightful Hope Mill Theatre to watch John Hewer pay homage in accomplished manner.
However, compressed into a very pleasant studio space, we made a receptive audience and John knew well how to draw our laughs in authentic Tommy Cooper style.
Descending the stairs of Bar Pop to the basement theatre area, I was excited to see my first Greater Manchester Fringe offering of the season. Tipping Point was billed as telling the story of five phobics in a support group, a 'dark comedy'. David Howell, the writer, introduced five caricatured stock characters onto a simply set stage, allowed them some moments of obvious and overblown humour, and then gave each character a monologue revealing their inner secrets and hidden pasts.
I must admit when I heard that this production was going to be a modern, gender-bending performance by a bunch of sixth form students, my expectations weren't high. However, I must say that Lowhurst Productions proved me wrong. The effects, music and lighting were good, and scene was set from the very beginning.