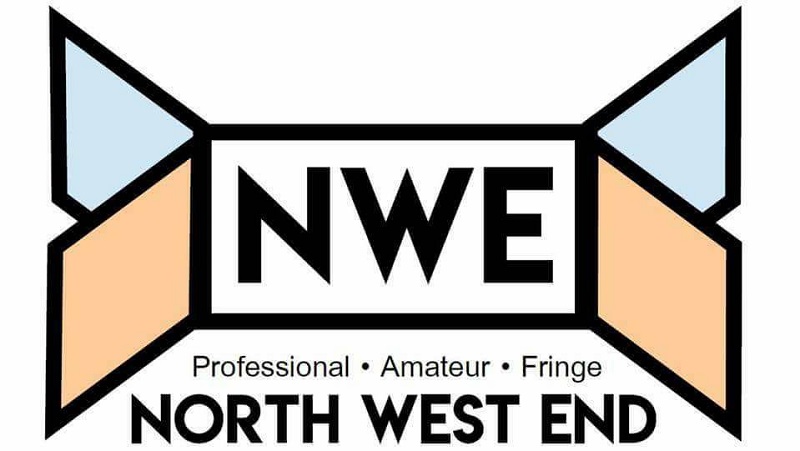 Jack and the Beanstalk is a relatively recent fairy tale with the earliest surviving written version dating from the 19th Century. Where it is particularly unusual is that original versions lacked the moral undertone and warning more overtly stated in other fairy tales and relied on a young audience knowing that robbery and murder (by Jack)are wrong. Later versions became more explicit in illustrating the villainous nature of the giant and justifying Jack's actions as worthy retribution.
And then of course all such tales evolved to the pantomime performances we all know and love today and where tonight Rainhill Musical Theatre Company truly excelled with their combinations of song, dance, and slapstick humour to delight their audience.
Where did Noah keep all the fish? In a multi-storey carp ark! Yes, if you like silly puns, laugh at jokes about current and past popular TV shows, and appreciate rather cleverly placed song lyrics and film quotes (mostly for the grown-ups!), then this is certainly the pantomime for you! The script literally sizzles with such things, it's a wonder they actually managed to tell the story and deliver the plot lines! What is in short supply though in this panto, is a couple of the more traditional and familiar routines that belong to this genre. For example, there was no 'behind you' set and no other set routines associated with panto, except for some really rather weak attempts at the 'yes it is, no it isn't' set, the audience shouting Hiya Martha to the Dame (normally done with Silly Billy) , the song sheet, and a couple of rather poor attempts at involving the audience. So this pantomime became in effect, much more of a play with outrageous humour and larger than life characters, but in actual fact, did that really matter? The most important thing with a pantomime of any description is to make sure the young audience follow the story, laugh a lot, and feel as though they have been included in the experience. In this respect, I think you ticked all the boxes, even though I still feel certain you could have and should have included the audience much lore than you did.
If you want traditional pantomime in every sense of the word, look no further than The Chrysanthemums Pantomime Society. Founded in 1918, it is the oldest pantomime society in England and this year their annual production is that of Jack and the Beanstalk performed at the Floral Pavilion in New Brighton.
This is a huge production in terms of cast. Boasting a company of sixty plus surprisingly at no point did the stage feel cramped or over crowded. The show sticks to traditions in almost every aspect with troops of dancers split into groups named after flowers by age group, all with superb matching costumes throughout. This is, as you'd expect, the traditional version of Jack and the Beanstalk almost all of us are familiar with and features all the characters you'd expect, Daisy the Cow and of course the Giant!
Hoylake and West Kirby (HAWK) theatre group were formed in the 1920s where they performed in the YMCA for many years. They present various shows each year at numerous venues around the Wirral. Last year they were chosen to perform at the NODA awards in Manchester where they performed a medley of songs from their previous show, Grease.
Tonight I was at the Gladstone Theatre in Port Sunlight to see HAWKs version of Peter Pan the panto. This year's panto was directed by Ami Clewlow who played the lead part in Peter Pan back in 2003 so has the experience needed to know what this show is all about.
In the absence of the annual Pantomime at Albert Halls in Bolton this year due to the venues refurbishment Fame Factory Spotlight Ltd have seized the moment and brought a 'big panto' to Bolton at the Premier Suite in Whites Hotel at the Macron Stadium. Such was the popularity of the show tonight extra seats were being hastily set out just 5 minutes prior to the performance beginning, a great thing to see.
Despite the title 'big panto' this was actually a simple production with the emphasis very much on the performances and not big glitter laden sets, special effects or complicated lighting rigs. This was just pure Pantomime from start to finish and it worked just fine.
Sometimes you just have to sit back after watching a show and let what you have just witnessed sink in. Tonight, the first thing being this was an amateur production, not professional yet it outshone virtually every professional Pantomime I have ever seen in my 30+ years of theatre visits. Secondly, the scale of the show is mind-blowing, and finally the cast are faultless.
Earlier this year Manor Operatic Society produced the biggest ever amateur production of Ghost the Musical, something that was noted by the official online outlets for the professional production. I was lucky enough to witness what was quite literally a technical masterpiece in the splendour of City Hall, Sheffield.
OK, before I review this show there are two issues which I wish to tackle first. Both are pertinent to this particular production, hence my writing them here - but they have also been present at other shows too, and quite frankly I am both annoyed and disappointed by both.
It must be at least 20 years since I last set foot in the Garrick Theatre in Altrincham, and today the building is almost unrecognisable. It now looks and feels like a small-scale touring venue, but is better equipped than most, especially technically. I'm almost certain there wasn't a Studio Theatre last time I was there, and they certainly didn't have the LX and FX capacities that were on display yesterday in the main theatre. Needless to say I was suitably impressed.
And now, after having watched my first show there in such a long time, I can, if I use this show as a benchmark, quite easily see why so many of the Garrick's actors and production staff are nominated for and receive so many awards.
The Dancehouse Theatre in Manchester played host to Eight-Freestyle's production of Dick Whittington, and let me tell you, despite the technical faults and a very rushed pace this is still an extremely good panto!
Yes, the directing puts the panto at a rather frenetic pace, with hardly allowing time for the actors to breathe, and certainly not giving as much time to LISTENING and reacting to what the audience are saying as they should. They were sticking to the script and did very little ad libbing in response to audience comments, but am thinking that this is probably due to the fact that most of their routines are underscored by backing tacks and so don't have the luxury of a live band vamping, which is a great pity. This, along with the fact that the mics were set too loud and we got feedback, the lighting in the second act being all over the place, and way too much smoke for the final song and bows, are all minor things in the scheme of it all, and at least the technical problems can easily be rectified before the first proper public performances.
As I sit I what is one of the most stunning auditoriums I've ever seen the feel of absolute hysteria surrounds me as hundreds of school children and myself wait to see the CPOS production of Aladdin. The show is opened by in my eyes the star of the show Graham Macduff who portrays the role of Abanazar is evilly hilarious. This year it seems that baddies are just getting more love than the goodies in my eyes. He has everything about the character even down to the eyebrow movements he thrived from the audience reaction to him making him even more believable. He was quite quickly joined by Layla the slave of the ring played by Zoe Littleton who the script writer had decided to give an The Only Way is Essex inspired performance, which was slightly strange but worked he also gave the genie a Made in Chelsea inspired which ago an I felt a slightly odd choice as this lent itself to a large amount of London based jokes which were lost to many audience members not knowing the areas mentioned.
Arriving at the theatre I was greeted with two buses full of children who disembarked and filed into the show - I was ready for a night of family pantomime entertainment!
Director Jane Joseph continues her run of successful pantomimes at the Empire: Cinderella (2012), Peter Pan (2013), Aladdin (2014) and now Dick Whittington.
Pantomime is a uniquely British tradition and Dick Whittington has everything you would expect and love from this genre, with a few modern additions: a video screen publicised the rising popularity of this theatre style and provided a countdown. It was also put to good use, later in the second half, with a very cute 3D underwater scene; tapping into something today's children find very familiar. And that is what tonight's show was, familiar, but nonetheless entertaining with some great performances, set design, lighting, music and a very talented supporting cast.