Many soap stars in history have become pop stars, some have asteroric rises to pop star fame such as Kylie Minogue and some become less successful cross over artists like Curly Watts out of Corrie, so this evening I'm at the Lowry theatre to see the latest soap star turned musical star; Catherine Tyldesley, the popular actress well known as playing Eva Price on the cobbles over at Coronation Street.
On first impressions, I nearly missed it, having thought the launch concert would be in the main theatre, I was quickly ushered away by the staff instead to the snug Quays Theatre next door, which is a great theatre for creating an intimate show and the audience looked very friendly indeed, in fact the majority of the Coronation Street cast were in attendance tonight, it's like a who's who of the popular soap, with some Corrie fans mixed in for good measure, I thought I was in the audience of the Soap Awards at one point.
As Catherine took to the stage in an ornate gown, she welcomed the audience and gets straight into her setlist, kicking it off with 'That Man' and I discovered something during that first song; this woman can sing. No really, this woman can REALLY sing, her voice is beautiful, it's soulful and so much more than I was expecting.
As the show continues, Tyldesley continued to show that she's extremely talented vocally and performed a wonderful rendition of the carpenter's hit 'Close to You', it was smooth, silky and just felt great.
It was a very relaxed show and I felt at ease, comfortable, perhaps too comfortable at times. A comedy song in the first half wasn't to everyone's liking and I don't know if it really fitted the show properly, it felt like a bit of an afterthought but the more I watched the show, the more I felt this woman would fit perfectly into the West End, much more so than the pop star world, but that is my opinion.
Her voice is impressive and her acting ability makes her songs personality come to life, and I would love to see her in a musical as a leading lady, that's not to say I didn't enjoying seeing her tonight as part of this her album concert, because I really did and I'm so glad that it's in the smaller theatre after all because I feel this show would not work as well in a big setting. What makes this show is how intimate it is, it's like being entertained at a family party, Catherine drops family connections and stories to songs and just seems to be enjoying herself among friends and family throughout, one of my favourite parts of the show being her rework of the recent pop hit 'All about that Bass' it's playful and cheeky in all the right measures and a real audience favourite.
The second half starts with a rousing rendition of Beyonce's 'Halo' which is given added depth and character, it's a tall ask to cover such a megastar in music but she pulls it off, like a megastar. What Tyldesley does best in my opinion is taking contemporary pop songs and adding her own take on it, another rendition later in the set which I thought was fantastic was a cover of Britney Spears 'Baby One More Time' which she added a whole new level to the song, it was sexier and more grown up than the original.
I started off going to this concert as a bit of a sceptic, I've got to honest but I've left a real fan, she's a great performer, she seems a very humble person too and genuinely loved being on stage, and I have a huge amount of respect for her as she took such a huge risk to leap from a well loved soap star into a whole new role, but I'm glad she did, with a voice like that, it can't be left unheard.
Her voice needs to be heard live, she's Fantastic!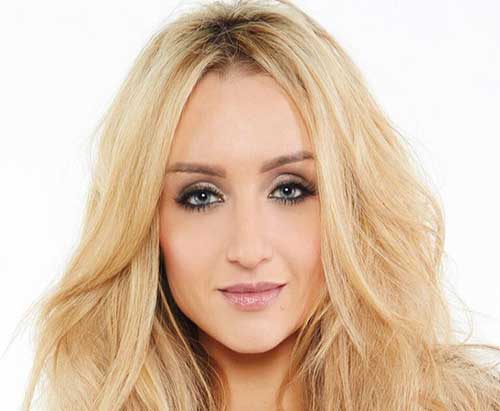 Reviewer: Maxwell Eden
Reviewed: 3rd December 2016
North West End Rating: ★★★★