In his solo performance Traumboy, Daniel Hellmann reports openly, honestly and visually on his experiences as a male prostitute. This unique interactive performance piece gave the Manchester audience a mature and breath-taking view of Hellmann's 7 years of experience as he guided us through a graphic, and sometimes shocking subject matter.
Traumboy sets out to deliberately question the "double standards of our capitalistic and hypersexualized society" and Hellmann achieves this with a sophisticated level of interactivity with his audience. He slipped in and out of several different roles with ease and engaged proactively through the medium of SMS text messaging, encouraging the audience to be as inquisitive as possible.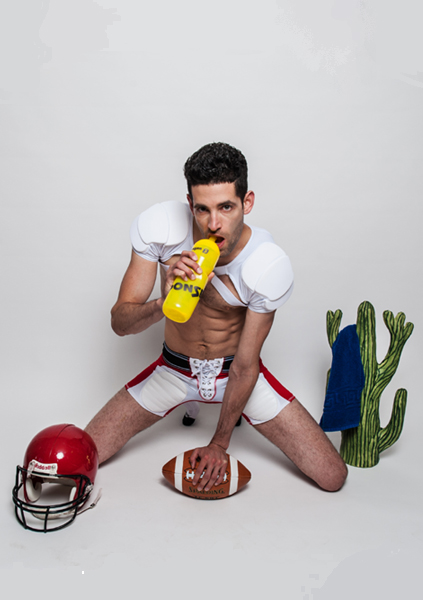 Hellmann exposed himself (at times literally) to show the many sides of living as a sex worker. He reminded us that he is not just a prostitute but also a son, an uncle and a lover. With stories and questions that probed our personal boundaries, Hellmann captivated and held the Contact Theatre audience throughout with the right mix of vulnerability, physicality, humour and intense likeability.
Hellmann is a strong, athletic performance artist who appeared to morph in an out of different roles with fluidity and ease. This is a performer that totally understands his own body from head to toe and how to use it within a performance. In addition, Hellmann gave a very strong and consistent dialogue in this, his first UK performance and also his first performance in English.
Daniel Hellmann: Traumboy moves on to Brighton on 24th March as part of the SICK! Festival, and then continues to tour around Europe: http://www.daniel-hellmann.com/en/projects/traumboy
Reviewer: Alan Stuart Malin
Reviewed: 15th March 2017
North West End Rating: ★★★★