Scoping out a friend to join me in seeing this production, I asked her how she felt about immersive theatre. "I'm a big fan" she replied "but only if it's done well." Of course, this could apply to anything, but it's particularly pertinent here, I think - for an immersive experience to work, you have to feel completely comfortable and give yourself over to the actors and the situation. Trust is key, and a big part of that lies in believing in what you're doing and wanting to be part of it.
Fortunately, this isn't just immersive theatre done well, this is a totally different and thoroughly absorbing experience. It's more than a play - it's Secret Cinema meets murder mystery meets escape room. ColabTheatre set the scene in a pub in Elephant and Castle - not the drafty warehouse I was anticipating but a snug boozer totally given over to the action.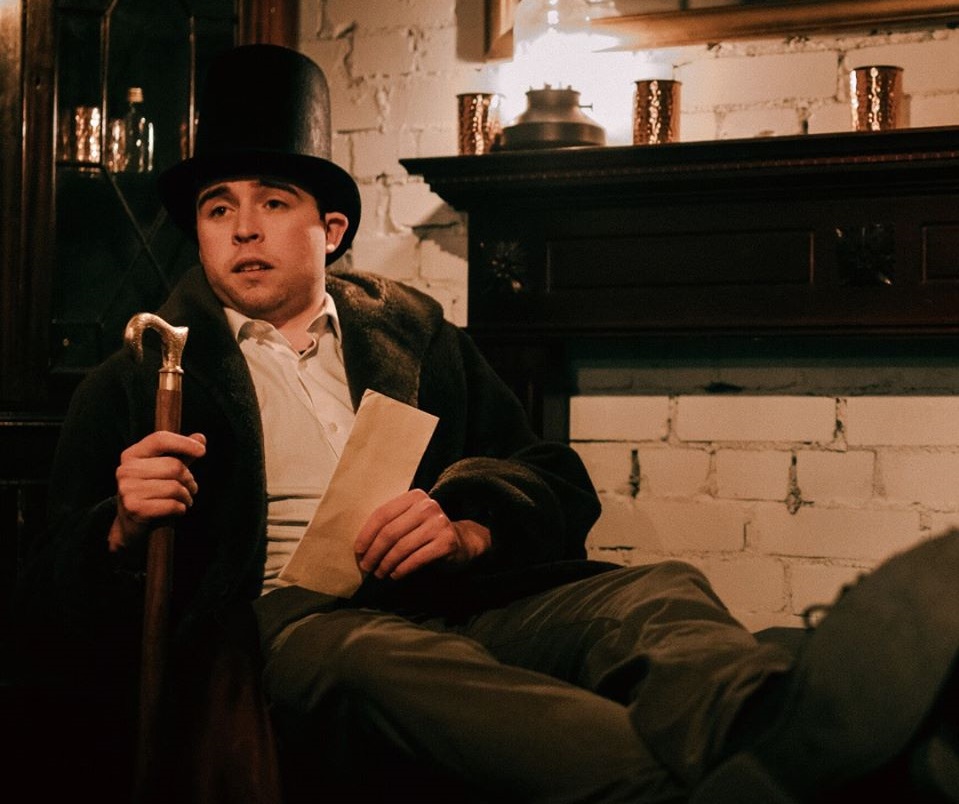 There's a bar (obviously) that is open throughout, and with the action taking place across several different rooms you're free to move around and to a large extent create your own experience. The attention to detail is sharp with some brilliant costumes and you really feel like you're in a classic east end boozer rubbing shoulders with London's criminal underworld.
You meet the family at a wake - Robert McDonald, the family patriarch and leader of their infamous gang has died, leaving some trouble behind that you are drawn into helping to fix. There are a number of different plots to get involved with as you help the family pull off the ultimate heist. All of this is really well done, and the actors are superb in putting the audience at ease and bringing them into the games. They switch effortlessly between scripted content and improvisation and guide you through the stages ensuring that everyone has a chance to get involved. It's not entirely clear how it all fits together, but it's all very engaging and a huge amount of fun.
If you're looking for a quiet, anonymous night at the theatre, this is not for you. If you're up for an evening of fun and are happy getting involved in the action, it very much is. Crooks 1926 is a great night out - a unique immersive experience, pulled off exceptionally well which delivers genuine entertainment AND a reasonably priced bar to boot.
Reviewer: Zoe Meeres
Reviewed: 21st February 2020
North West End UK Rating: ★★★★