Nik and Eva Speakman rose to fame through helping people on This Morning as the daytime programmes resident therapists having a remarkable impact on people suffering from anything from PTSD to a fear of ice. This is their first tour and in it they are hoping to provide some of the tools to change the audiences' life for the better and teach us how to be happy.
The system they use for therapy is called Schemas and over the course of the evening, the Speakmans talk us through six core Schemas which they feel will make the biggest impact.
The show begins with a very clever Star Wars themed play on words and interpretations, highlighting the perceived British obsession with negative thinking and actions. From here the couple took us through the core Schemas using case studies and their own personal experiences to bring the theories to life.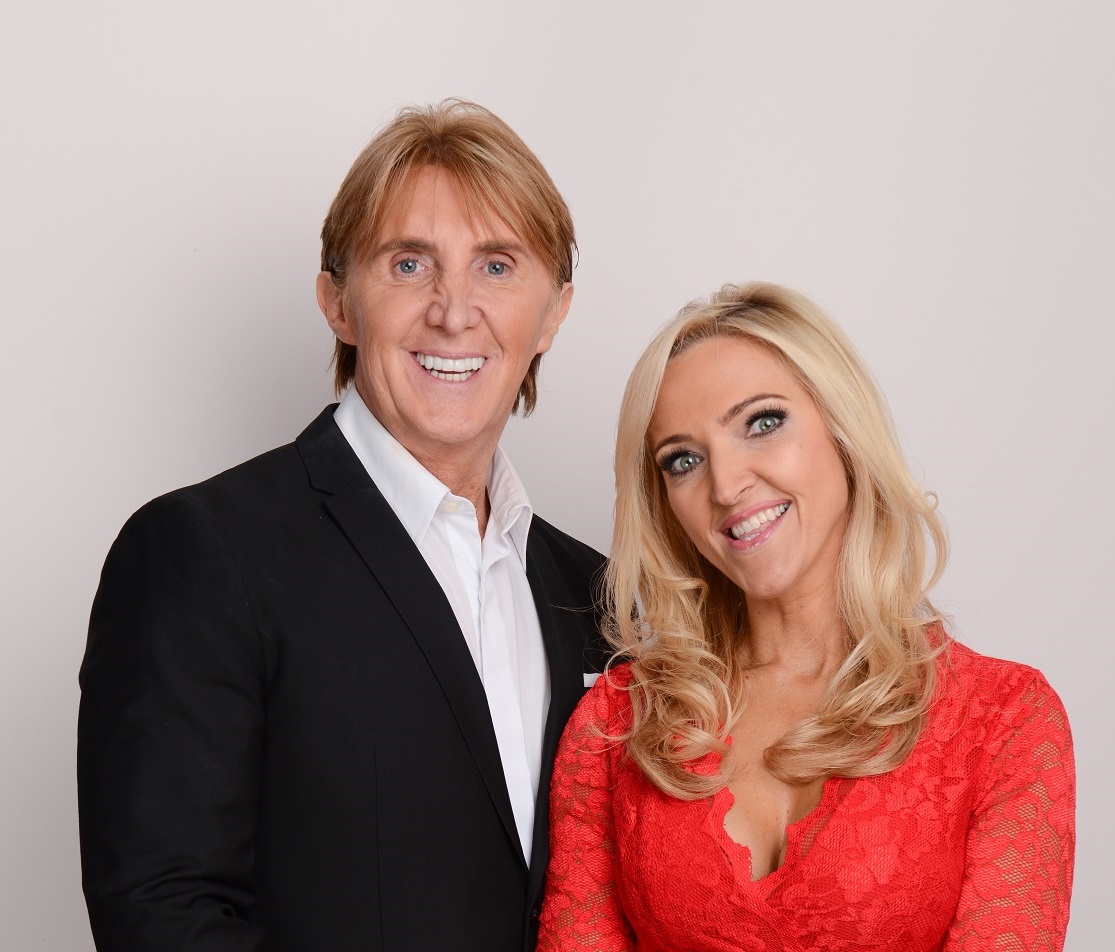 Both Nik and Eva Speakman played video interviews of their own personal experiences and traumas which, not only made them seen much more relatable but added legitimacy to their theories. These pieces were brutally honest and very candid, so when they brought up a member of the audience to help her with a phobia of spiders we all had faith they would succeed. Sadly they picked the wrong audience member and several large prosecco's made her difficult to watch and also provided a very difficult subject for public therapy.
She wasn't the only person they helped on the night however. The most moving part of the night came from a woman with low self-esteem who they seemed to make a real tangible impact on. There was hardly a dry eye in the theatre by the time she took her seat in the audience again.
The evening was like a giant therapy session but with so many people, it's impossible to help everyone and there was a few unhappy people during the interval who seemed to want a "cure" for all of their ills there and then. I think expectations were higher than delivery for some of the audience. This was not an issue for me. I found much of the information empowering and inspirational however it was way too long. In total (including a 20 minute interval) it was 2 hours 45 minutes and by the end it was feeling a little like a university lecture and you just couldn't take it all in. An earlier start would have helped and may have prevented audience members having to leave before the end of show which didn't finish until 10.45pm. It could be argued at between £22-£29.50 per ticket the audience got their money worth but I would have been much happier with it being 45 minutes shorter.
Overall it was an interesting and informative evening. I am sure over the next few days things will come back to me that I will use in my day to day life. The Speakmans spoke about the effect of changing a trajectory by 1%, over time it will make a huge difference. It is up to me not The Speakmans to make that change, but I am sure they empowered many people tonight to do just that.
Reviewer: Helen Kerr
Reviewed: 22nd April 2016