The latest 'Tooer' (my attempt to write Geordie twang!) of effervescent Joe McElderry has taken to the road and this time features during the second half, hits from many classic movies and fittingly I saw this show on a Saturday night along hundreds of others at the Lowry.
Firstly let me explain 'Tooer ', on this 'tour', McElderry is joined by Keith Jack, Ben James-Ellis and Sam Callahan who take the mickey of his broad Geordie accent and it's really good to see the easy banter between the guys even if it is at the expense of McElderry who takes it all in good spirit.
During the first half we get the opportunity to hear more of Jack and James-Ellis who were both finalists in 2007 on TV talent show 'Any Dream Will Do' searching for a new star to perform as Joseph in the Andrew Lloyd Webber musical 'Joseph and the Technicolor Dreamcoat. They have both performed in the musical since and McElderry is returning as Joseph in September. Callahan was a finalist in 2013 in the X factor, the show that McElderry won in 2009, so love them or loathe them, these shows do give a starting platform to some amazing talent.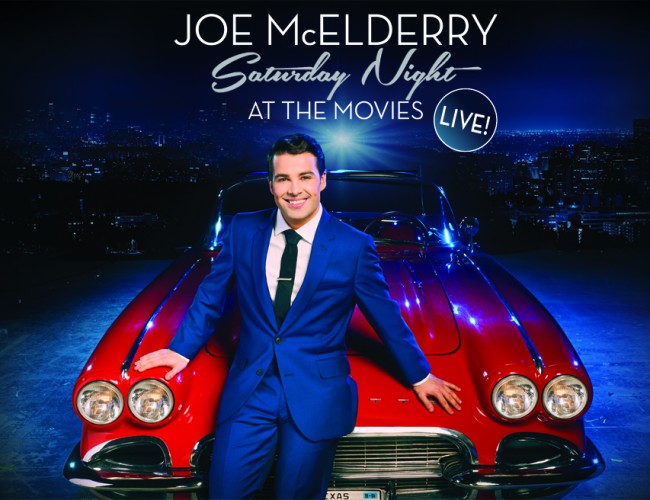 After the opening song of 'Daydream Believer' featuring all four on stage which instantly had the audience singing and arm swaying, McElderry steps back to let the others shine. First up is James-Ellis with a strong rendition of 'Burning Love', Callahan opened with 'Superstitious' with backing vocals from James-Ellis and Jack displaying some nifty choreography. As each performed the others became backing vocalists. Jack also opened with a lively song 'Flashdance, What a Feeling'. McElderry returned with 'The Climb' his first record release which shot to the top of the charts and is a much loved song by all his fans as is evident by the reaction of them tonight. A totally mesmerising performance by Jack with 'Bring Him Home' was sung beautifully and had people dabbing at their eyes. The guys continue to alternate taking centre stage with McElderry taking a back seat and giving a wider audience the chance to see the fabulous individual talents of each of them. All three received well deserved cheers and applause.
McElderry has great stage presence and is totally at ease, does he ever stop smiling? The answer is no, he obviously loves his work and is appreciative of all his fans which range from the very young (there were kiddies there around 6 years old tonight) to let's say the more 'mature'. He acknowledges people he recognises, replies to shouts from those excited to see him and when a fan gets carried away singing Queens 'Somebody to Love' what could have been a moment ruined was met with laughter from him.
The second half is given totally to McElderry (supported by the others) and his album 'Saturday Night at The Movies' and features all fourteen from it. Although I knew all the songs I wasn't sure which film they were all from and it would have been good to have had more information given on that although some were mentioned. (The Album does list them). As expected, McElderry is faultless throughout, his vocals are incredible.
I loved this show and content, the band were fantastic too, but I would also really love to see McElderry perform more upbeat songs, far too young and talented to become a crooner. With such a great personality, charm and appeal too, McElderry is capable of achieving anything.
Reviewer: Lorna Weekes
Reviewed: 22nd July 2017
North West End Rating: ★★★★★