Huddersfield's Lawrence Batley Theatre has announced a bold season including a big community production to celebrate its 25-year anniversary.
Their staging of Henry V will see up to 100 members of the community of all ages taking part in a new adaptation of Shakespeare's timeless classic. Directed by Sameena Hussain and Olivia Race. with the theatre's Chief Executive and Artistic Director Henry Filloux-Bennett, it has been set on the eve of the theatre's 25th birthday celebrations from Wednesday 4th – Friday 6th September.
Before the 25th anniversary festivities start Nigel Slater's Toast will be visiting Huddersfield straight from its West End run at The Other Palace. The critically acclaimed play, adapted from the food writer's brutally honest autobiography, will be staged in the town first before heading out on tour.
Box of Tricks Theatre Company are bringing a new drama Under Three Moons about friendship and growing up to the Syngenta Cellar, and Proper Job Theatre Company conclude their monster trilogy with Dorian on the Main Stage.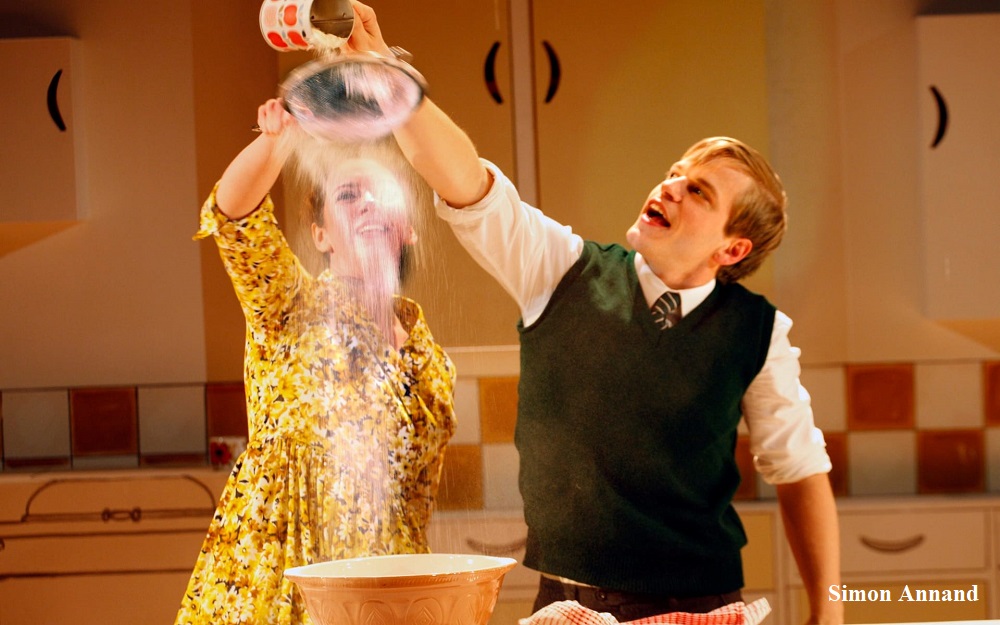 English Touring Theatre return to West Yorkshire after doing Othello last year, with a new adaptation of Matt Haig's international bestseller Reasons To Stay Alive. Featuring direction and choreography by Jonathan Watkins, and text by April De Angelis, the show is billed as a joyful journey through crisis.
Two regional dance companies are returning to Huddersfield with Gary Clarke's sequel to Coal, Wasteland, and Leeds based Phoenix Dance Theatre's The Rite of Spring & Left Unseen. Shobana Jeyasingh Dance will stage a new piece inspired by the life and work of artist Egon Schiele in Staging Schiele.
Julia Donaldson's hugely popular children's books are brought to life for families in November with Stick Man, and Tabby McTat, both appearing on the Main Stage. In October families can also enjoy The Very Hungry Caterpillar Show, which adapts four beloved Eric Carle stories for the stage with tales for ages 3+.
There's a chance to wallow in the genius of Morecambe and Wise with An Evening of Eric & Ern on the Main Stage. The hilarious LipService Theatre present a megamix of murder mysteries in Strangers On A Train Set, and Sherlock Holmes also gets the farcical treatment with The Hound of the Baskervilles.
Storytellers are a new group of incredible people creating and staging work in Huddersfield. Theatre Company ThickSkin's new drama, How Not To Drown, is already tipped as a highlight of the Edinburgh Fringe, and will be visiting the theatre in September as part of a three year partnership. The UK's most followed poet Nikita Gill is another Storyteller and will be bringing her Fierce Fairytales to the stage for the first time this Christmas. T
The 25th birthday season ends with their now firmly established Panto and this time it is Sleeping Beauty. Experienced panto director Joyce Branagh returns alongside local lad Robin Simpson returning as a very cheeky Dame and another local performer Alyce Liburd as Princess Aurora.
'I'm so delighted to share our 25th anniversary season and continue the great work that the Lawrence Batley Theatre has been doing for the last quarter of a century," says Henry Filloux-Bennett, Chief Executive and Artistic Director of the Lawrence Batley Theatre. "This season we have an epic community production, some return visits from some of our favourite companies, as well as some really exciting high-profile shows visiting Huddersfield for the first time. We're also creating work in Huddersfield, for Huddersfield, with our amazing Storytellers."
Tickets for the Lawrence Batley Theatre's 25th anniversary season are on sale now at www.thelbt.org or by calling the Box Office on 01484 430528.