It's rare to watch a play that is so current in its story, that the backdrop of the story is still developing. The Kite Runner is an adaption based on the best-selling novel by Khaled Hosseni. The story is narrated by Amir (David Ahmad), who takes us on a journey of his life from the 1970's to the 2000's.
Although I was aware that The Kite Runner was a critically acclaimed novel, I had never read or knew the story before the performance at The Lowry, so I approached the evening with a complete open mind.
The story is told by Amir, a native of Afghanistan who is now living as a refugee in the United States. He recalls a painful childhood incident which still haunts him to this day making him feel guilty and ashamed of himself.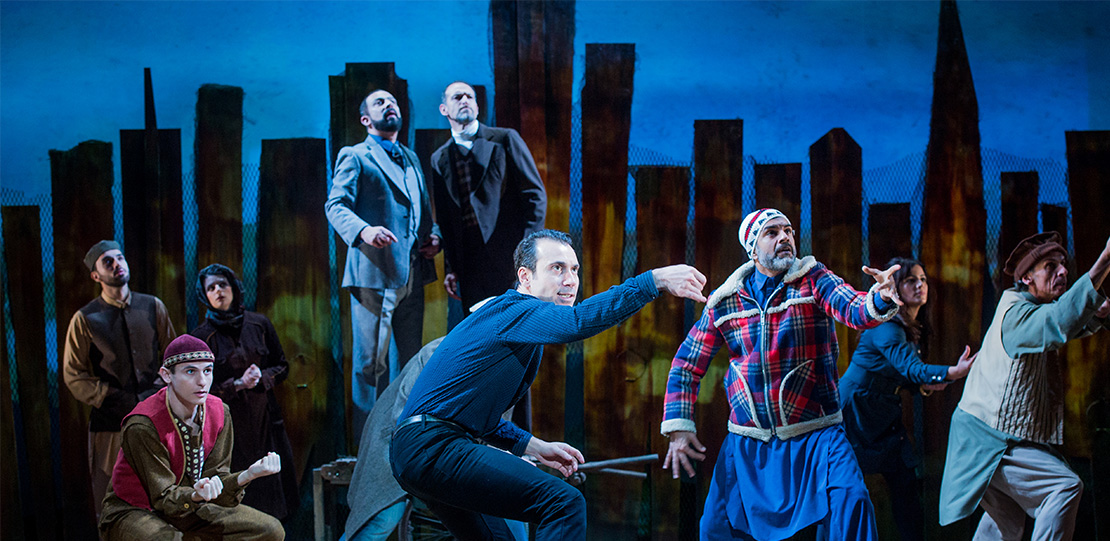 Due to being seated slightly further back, the volume of the actors was too quiet to keep the audience engaged for long periods of time. Although certain scenes picked up the interest and captured the attention again, it was a shame that it didn't last throughout.
The story moves between life in Afghanistan and the United States and there is a clear difference between the two. Throughout the show there is a tabla player (Hanif Khan) on stage, giving a real sense that we are being transported to the South of Asia.
Barney George's set is immediately striking and manages to convey everything that is going on, without ever going over the top. The large kites which make up the backdrop of the set are used vividly to help tell the story.
There is just enough detail given in the script to let the audience know what is happening, yet some of the more disturbing moments of the play are left to the audience's imagination. The atmosphere of the play soon changes from one of joy to horror and shock.
Ahmad is extraordinary in his performance of Amir, he really carries the show. He created a very believable character, one you could relate to from the very beginning. Despite having approximately 50% of the dialogue, his energy never dipped.
What was also nice about The Kite Runner is that when Amir is recalling his childhood in Afghanistan some of the scenes are played out in Farsi. This gave the play an authentic feel to it.
The play is definitely filled with emotion, however there are some lighter moments during the play. Most significantly the flying of the kites, which signified a sign of hope even through the darkest times.
Reviewer: Brian Madden
Reviewed: 3rd October 2017
North West End Rating: ★★★★
https://greenchilli-videos.s3.amazonaws.com/kite-runner-promo-video.mp4