Firstly, before I go any further; I must admit I've never been a big fan of Westlife, I've always been a Take That man (or 'Thatter' as we're known) so I wasn't expecting to be a massive fan of the solo concert of Westlife lead, Shane Filan at Manchester Opera House, however my Westlife super fan partner was somewhat more excited. In the end. I think we both become super fans.
Before Shane Filan took to the stage, the audience were whipped into shape by two impressive support acts; Andy Brown from Lawson and Max Restaino, both perfectly suited for this crowd and both able to raise the spirits of the audience before the main act.
As Shane stepped onto the stage; there was none of the usual Westlife mega staging and effects, no bridges across the audience and just the main man himself backed with a small band and a big screen; it was stripped back and my initial doubts about the evening were soon quashed during the opening Westlife song 'When you're looking like that' - the audience were on their feet and dancing, proving very early on during his set that he doesn't need all the gimmicks and novelties, letting his voice and personality be the star of the show.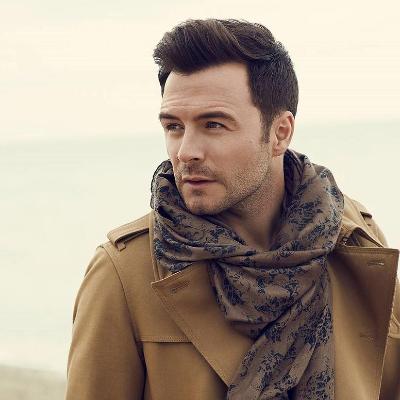 Filan looked a different kind of person on the Opera House stage, more confident as a solo artist and more relaxed, he joked with the audience in between songs and seemed to be genuinely enjoying taking the audience on a journey through his musical career.
The set list was quite varied, as a non-fan I was really happy to hear a wide range of originals and covers, with songs from the Bangles, Huey Lewie and DNCE being performed alongside the Westlife hits, all with Filan's own flair and spin!
The thing that surprised me the most this evening is the quality of his new solo material, I must be honest and say it's the first time I've heard the new stuff but they are fantastic especially recent single 'Back to You' which proved a hit with the crowd. His solo material has more heart and soul than his previous band songs, dare I say it; more grown up feel.
Shane was every inch the showman this evening and delivered a fun filled evening of music and memories but more importantly; proved his worth as a solo artist.
Verdict: An all-round Showman!
Reviewer: Max Eden
Reviewed: 12th May 2018
North West End Rating: ★★★★