When you think of musicals, there is undoubtedly several titles that immediately come into your head; for me - I think Cats, Jesus Christ Superstar, Hamilton and Annie are the first to mind even though I've never actually seen both Hamilton or Annie, so it was definitely time tonight to tick another one off the list with the new touring version of West End's Annie currently at Manchester Opera House.
Before getting to the theatre, I pondered why it has taken me a good twenty-five years to get the chance to see Annie on stage and would it be worth the wait after such a build up.
I'm glad to say, it was everything that's brilliant about musical theatre.
For anyone who doesn't know the story; Annie is set in 1930s New York during The Great Depression, with 11-year-old Annie (Taziva-Faye Katsande) forced to live a life of misery at an orphanage. Her luck soon changes when she's chosen to spend a fairytale Christmas with famous billionaire, Oliver Warbucks (Alex Bourne). Meanwhile, spiteful Miss Hannigan (Anita Dobson) has other ideas and hatches a plan to spoil Annie's search for her true family and well I don't want to spoil the ending, just in case you're going tomorrow, tomorrow.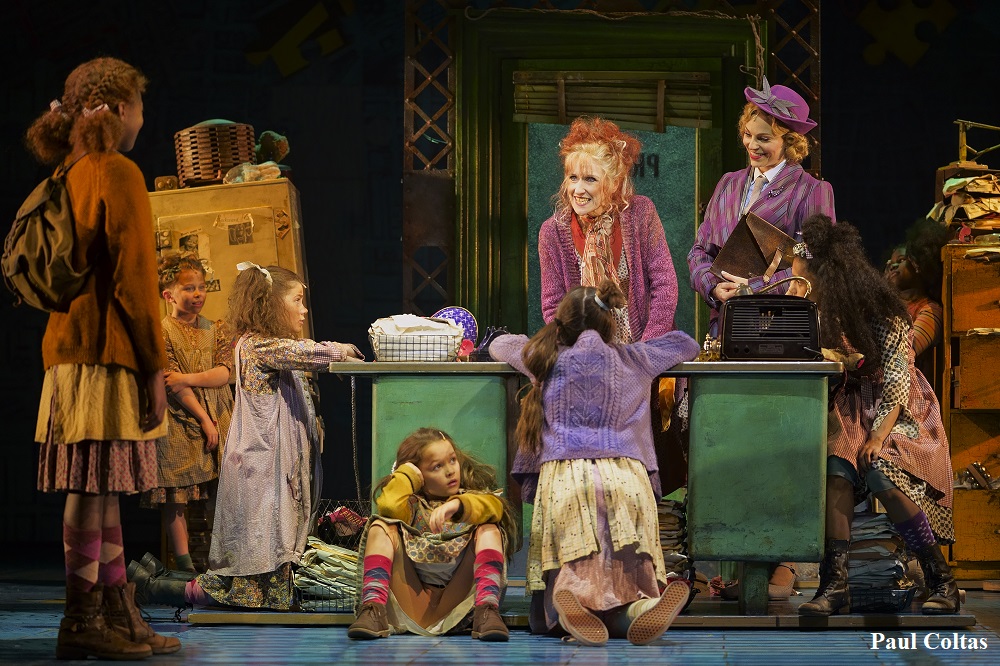 So firstly; we must address the cast - they are truly fabulous!
The stage was Jam-packed with extremely talented performers both young and old, with pitch perfect singing and pure emotion expressed on stage which was just musical magic; there was never a dull moment in this lavish production.
The title role is played by Taziva-Faye Katsande who is truly outstanding, she has the charisma and stage presence of a superstar far beyond her years and she leads the stellar younger cast with wonderful routines, especially 'Hard Knock Life' which has a real impactful routine that received a rapturous applause from the sold-out audience this evening.
TV's Anita Dobson plays the role of Miss Hannigan which is a glorious casting for which she filled the boots of the character and then some. She plays the role with just enough menace and desperation, alongside her character's brother Rooster played by Richard Meek and his on-stage partner Lily played by Jenny Gayner. The trio perform a gutsy rendition of 'Easy Street' which delivers well and is sure to get you tapping your feet.
The tour is backed by a wonderful live orchestra led by musical Director; Daniel Griffins and provides the beating heart for fast and flamboyant routines from the ensemble and orphanage kids.
Annie wouldn't be complete without her trusty dog; Sandy played by Amber who is possibly the cleverest dog I've ever seen on stage, never missing any of his cues, completing what is quite possibly the perfect cast for any Annie production!
The staging and props is everything you would expect from a west end production, it's slick and everything fits its purpose perfectly with light up jigsaw pieces surrounding the stage and lighting up at different points throughout the show giving real emphasis to certain points.
This is a fabulous feel good production which is sure to bring a smile to anyone's face, even Miss Hannigan.
Verdict: Fabulous Feel Good Production!
Reviewer: Max Eden
Reviewed: 6th February 2019
North West End Rating: ★★★★★