They say that you can't beat an oldie, and I couldn't get any more nostalgic than seeing a musical written over 80 years ago; in the golden age of musical films; the musical in question, 'Girl Crazy' was released in 1930, written by George and Ira Gershwin and boasted a cast which included Ginger Rogers and Glenn Miller so not just any old musical.
Fast forward a fair few decades and it's been given a new lease of life; with Ken Ludwig's 1990 reworked retitled 'Crazy for You' , this new touring version by the Watermill Theatre Company promises real razzle dazzle but leaves you overwhelmed instead.
The show is entertaining but gripping it's not; Ludwig has obviously injected some extra juice to the story but it still feels very one dimensional and as storylines go, it's very sparse.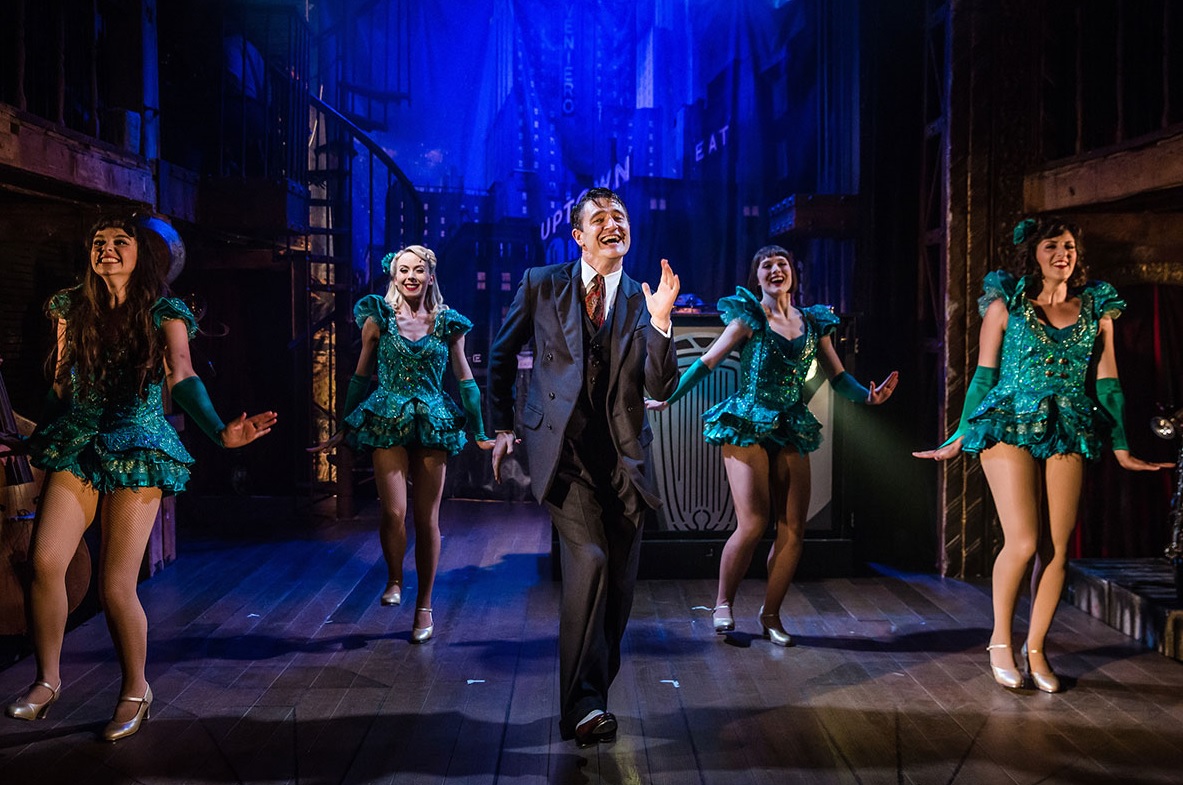 The performers save this show, that being said; they do cram in as many people on that stage as they can; Tom Chambers plays the lead as Bobby; who works in his family's bank but dreams of being a dancer. Bobby is sent by his mother played by Kate Milner Evans to foreclose on a Theatre in a sleepy town in Nevada. Bobby takes the opportunity to put on a show instead and save the Theatre, in the process getting caught up in a love triangle between him, his Fiancé played by Hollie Cassar and the Theatre owner's daughter; Polly played by Charlotte Wakefield.
Chambers puts on a remarkable performance and is every inch the leading man, his comedic timing is perfect and plays it in such a way that you can't help liking the character.
My star performance of the night would have to go to Charlotte Wakefield who played Polly, she really gave it her all and impressed the Liverpudlian crowd, hope to see more of her in upcoming productions.
The cast are all very good, it's just a bit busy, everybody is juggling for room and almost jousting to be seen, I understand that you want the big tap numbers to have lots of dancers and that's what I wanted; instead we got a handful of dancers and lots of musicians and noise, that being said they are all incredibly talented; it's just a different way of staging a show that I'm not used to, maybe change is good.
With a back catalogue of Gershwin tunes; you can't really go wrong on that front and sure enough it delivered the songs we all know and love such as 'Embraceable You' and 'I got Rhythm' and the script was quite sharp and witty too.
Go for the songs, for the gags and for the spectacle - just not for the story.
Verdict: A fun nostalgic romp!
Reviewer: Max Eden
Reviewed: 8th December 2017
North West End Rating: ★★★