A 65 minute long monologue written and performed by Marcus Hercules of Hercules Productions; it tells the story of two brothers, Clive and Mike whose parents came over from Jamaica in the 50s, and as Clive is sent to prison, he is soon followed by his younger brother Mike, who was actually innocent but once there learnt very quickly how to be a criminal. Despite his best efforts on his release to stay on the right side of the law, he finds himself in and out of prison finally becoming a drug addict. The toll of family responsibility weighing against him, and as he himself admits, there comes a time when you have to take things into your own hands, thing change, and you have to go with it, others are only there to guide and advise.
It's a very dark story, and although sprinkled with humour and upbeat Jamaican Carnival spirit, the stark message rings clear. Hercules plays all the roles himself, switching with effortless ease from Jamaican patois to Manchester street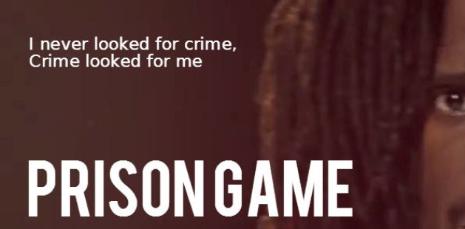 slang as he acts out the roles of his mother, his brother, the police, the dealers, the inmates, and goodness knows who else. It's a rollercoaster ride of characters which makes for compelling viewing. Never once do you not know who the person is or their connection to the story. It's very cleverly thought through, and Hercules delivers it extremely well. Director, Iain Bloomfield bringing out the best of Hercules in his portrayal of the darker, seedier, and more corrupt criminal elements of this city. There was a deal of truth about the whole production, with no punches pulled and very realistically and sensitively portrayed.
None of this was really too surprising since the storyline was devised and developed using real life accounts of the experiences of both those who have 'done porridge' and their families.
The set was a bare stage and a single chair. All the different scenes were brought alive through the imagination and the lighting. Sadly though, I had a huge problem with the LX / FX in this production... The lighting was odd and distracting. Majority of the time when there was a general wash, Hercules's face was unlit, and there were times when he was acting in an area of unlit stage. The modern music was also too loud for such a small auditorium. Such a shame that the technical elements of this monologue should spoil an otherwise very worthy production. I would like to say that I was entertained by it - but I feel that entertain is totally the wrong word to use here - it is thought-provoking and although there were times when we laughed, it was not essentially a comedy by any means.
For more information about Hercules Productions, one of only a few Black led theatre companies in the North West see www.herculesproductionsent.com
Reviewer: Mark Dee
Reviewed: 20th January 2016