Just when you thought we'd exhausted stories about The Beatles a new play from Rob Feenah will take audiences right back to the very start of their astonishing career.
Lennon's Banjo takes Fab Four fans back beyond even The Quarrymen as two gangs of collectors race round Liverpool trying to find a unique piece of pop history lost in the mists of time.
The cast includes Corrie's Eric Potts and Lock, Stock and Two Smoking Barrels' Jake Abraham, but in a real coup for this lively farce is recruiting former Beatles drummer Pete Best to make just three appearances during the show's run at the Epstein Theatre named after the band's legendary manger.
Our man Paul Clarke caught up with Holby City's Mark Moraghan who is back in his hometown to star in this world premiere.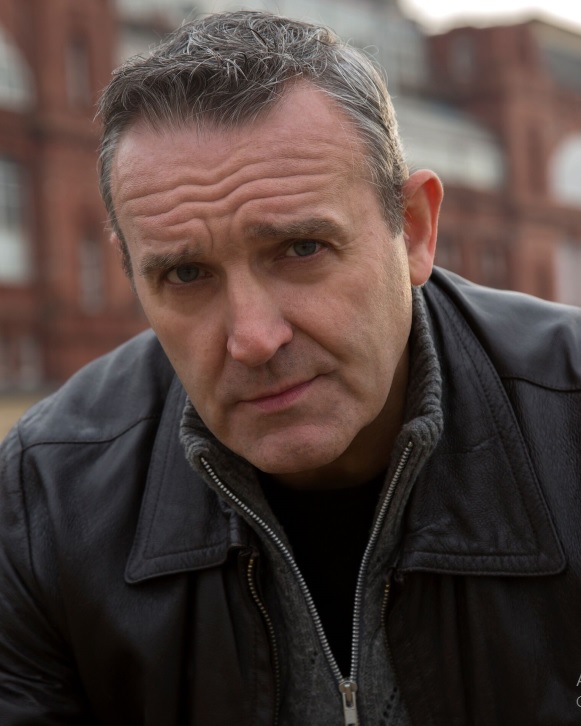 So where does this new play's unusual title come from?
The first instrument John Lennon ever learnt to play was a banjo, which was given to him by his mother, and it went missing. Given one of his pianos went for millions of quid if this banjo was ever found it would be the holy grail of pop.
What part does this fabled instrument play in the action?
One of the characters Barry is a Beatles nerd, who works on a Beatles tour, so he knows everything there is to know about them. He finds this letter supposedly written by John Lennon, and it is in all this code, but he thinks he knows where the banjo is.
Where does your character Joe come into this?
He comes to see these two brothers – played by myself and Jake Abraham – who run a Beatles shop saying he has found this letter and wants to rope us in to find the banjo. So this caper takes place as we go looking for this banjo, and it is a very funny script.
And there is a twist?
There is this Beatles collector who comes over from Texas, and he's involved with some really bad men who he owes money to, and he stumbles onto the plan. So it's basically a chase between the three of us and a load of American gangsters to get the banjo. It's a bit of a farce, but a lot of it is set in truth.
You character seems to a reluctant participant in this quest.
Joe is the brother of Steve and we were both dockers. We were made redundant and used the money to open this Beatles memorabilia shop, which we've been doing for 20 odd years, and we are both disillusioned. My character is stuck in a rut, and wants things to tick along, whereas my brother has always had an ambition to open a bar in Tenerife. One comes on the market, and I'm saying be realistic we can't afford it, but then Barry comes along with his hare-brained scheme. Steve sees pounds signs, and I go along with it reluctantly.
The real coup is actually getting one of the original Beatles involved.
Pete Best is playing himself, so he is in the Jacaranda Club, and we are pumping him for information. There is a running gag in the show as we've got Stuart Sutcliffe, Pete Best, Epstein, so we are asking who was the fifth Beatle? Pete is only doing a limited run of performances so on the nights he's in the show the tickets will be like gold dust.
There's still a great deal of pride across Liverpool in the achievements of their most famous sons.
I think Scousers will always be proud of the Beatles as they did a lot for the city and the Liverpool music scene. It spawned other great musicians like Gerry and the Pacemakers and Rory Storm as the music scene was very vibrant in the sixties. A lot of tourists come to Liverpool, and have done for many years, which will continue as their legend will continue.
And a love of the Fab Four seems to be in a Scouser's DNA.
My son in law is a massive fan of The Beatles and my grandson is teaching himself to play drums. He is a Beatles fan, so he is the next generation, and that's how it gets passed down through Liverpool families, and long may that continue.
Lennon's Banjo is at Liverpool's Epstein Theatre from Tuesday 24th April to Saturday 5th May. Pete Best appears on Wednesday 25th April (2.30 pm and 7.30pm) and Saturday 5th May (7.30pm). To book www.epsteinliverpool.co.uk