The festive period is critical for theatres trying to fill every seat in the house generating much needed income and for their 50th anniversary season Bolton Octagon are staging a version of A Christmas Carol.
They're throwing some of their big guns at their festive offer as local writer Neil Duffield has adapted Dickens' classic tale of bitter old miser Ebeneezer Scrooge and the three ghosts who visit him on Christmas Eve whisking him away on a nightmarish journey through his empty life.
A quick look on Wikipedia reveals a very long list of plays and movie versions – even The Muppets have had a go - of this much loved text, but Octagon regular Marc Small who plays Scrooge says they have looked to the source material for inspiration.
"It's quite true to the original in the sense they have gone back to the novel, and not copied the films or anything like that," notes Marc. "They are various versions that don't really focus on Scrooge having a sister, or the reason why he is the way he is, so in this production we look into why he is the character he is.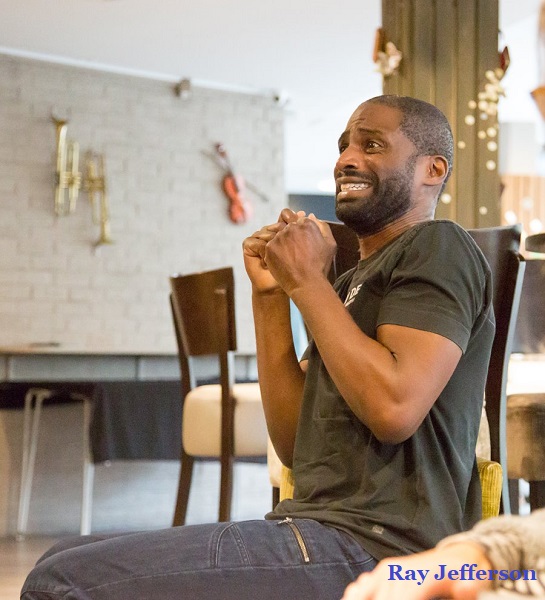 "It's not just here's the mean character and off we go as there are little bits throughout the play that make you think 'ah, I see', which is how it is in the novel."
If you switch on your TV at Christmas it won't be long before you come across a film version of A Christmas Carol including the 1951 version starring Alastair Sim playing Scrooge which is seen as the definitive performance. You can also check out Bill Murray's unique performance in the uproariously funny Scrooged or Kermit the Frog playing Bob Cratchit. For Small there is a reason people why love this familiar tale so much.
"I think it is because it's a story of redemption where even sometimes at your lowest ebb you can find happiness in your life. It's that change of direction so even if are you stuck in a rut like Scrooge by the end he manages to change his outlook so there is hope.
"It's a hopeful story, and the moral of this story is this how you should live your life rather than how you should live your life at Christmas time."
As well as the ghosts tormenting Scrooge there are plenty of festive songs to help create the mood of a Victorian Britain where for Scrooge money is the very meaning of life.
"The songs in the production are all traditional Christmas carols and Rob Hiley had added some atmospheric music . The carols are integrated into the play like a soundtrack if you were watching a film. So the songs gives you feeling, gives you atmosphere and the emotional tone of the character."
Small brings something very different to Scrooge as he is much younger than pretty much all of the movie adaptations of the miser who is usually cast as a bitter lonely wretch near the end of his miserable and empty life.
"If you think about Victorian times Scrooge wouldn't have been that old, he just looks old in all the interpretations," muses Small. "He would have maybe 50 or 60 as people died a lot earlier.
"I'm only five or 10 years away from and it's alright in films to have an older Scrooge, but this version is quite physical and energetic, so it helps so that I'm a bit younger. My favourite film version of Scrooge is Albert Finney, and he was young when he did it, but with plenty of make-up."
As well the six strong cast of adult actors playing a number of different roles there are 12 junior performers, drawn for the Octagon's strong youth programme, who as well as playing their characters will join the chorus.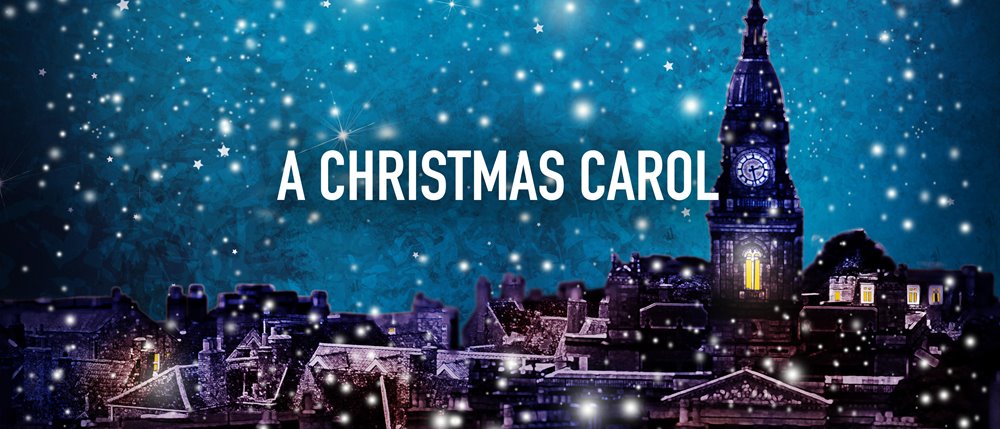 "I think the young company are amazing and I've worked with some of them before on Robin Hood or Enemy of the People. They are so young and their minds are so sharp they can learn lines at a speed that I wish I could. My favourite carol is Carol of the Bells that has lots of words, and they learnt in two session just singing it out in rehearsals, I still don't know first verse and it sounds wonderful.
Small has a long history with the Octagon from when he performed in the 2014 production of Robin Hood and, more recently, as Lord Huntingdon in the acclaimed version of The Tenant of Wildfell Hall.
"The thing that keeps me coming back are the audiences and the people who work here. It's such a family atmosphere working in this theatre, but the audiences here when you come out of the show they are so honest.
"When I came out of The Tenant of Wildfell Hall people were coming up and saying 'I really hated you in that' as they are so passionate. There is no pretence with them so being part of the 50th anniversary season it is quite frankly an honour to be asked back. I hope the Octagon goes on for another 50 years."
Director Ben Occhipinti has taken the bold decision to stage A Christmas Carol in the round which Small thinks will add to the audience's enjoyment and participation in the action.
"The fact that is the round means the audience can see each other and still be part of the experience across the space so it feels like everyone is involved at the same time.
"This show has that family feel as in the round it feels like sitting round the Christmas table, and you are being taken through the story, and are part of it, so you will come out feeling elated and happy."
A Christmas Carol runs at the Octagon Theatre from Fri 17th November to Saturday 13th January. To book ring 01204 520661 or online at https://octagonbolton.co.uk/whats-on/theatre/achristmascarol/