Comedian; Dave Gorman has once again packed his projector, loaded up the PowerPoint and is on tour around the country kicking the new tour off at the Lowry tonight in Salford.
Mr Gorman's latest tour titled 'With Great PowerPoint comes great responsibility-point' kicked off with the man himself introducing himself onto the stage to talk about introductions and clearing up a misconception in the tour's name, very early on in his set, you could tell you were in for a night of absurdity and laughter.
Then after teasing the audience with 10 minutes, Gorman brought on his support; Nick Doody who was somewhat of an anti-climax but still provided some quality material, a song about his wife not being the most beautiful woman in the world was the highlight of his set and quite clever.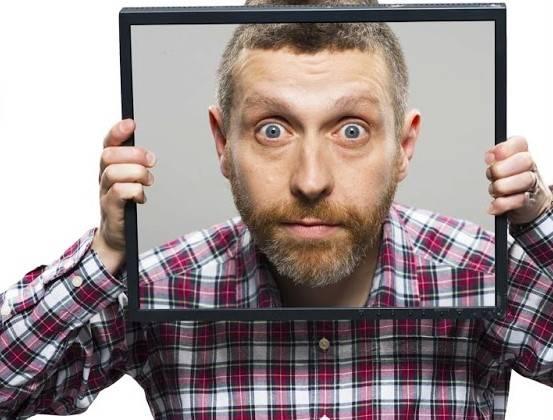 After a brief interval, Dave Gorman returned to the stage and delivered a witty PowerPoint-led set, seeing the humorous side in what most would see as nothing more than tedious.
Gorman's timing is perfect waiting till the right moment to drop the punchline or the slide in this case, the audience lapping it up and Gorman holds the audience throughout his set, always keeping it interesting and different where possible.
Not wanting to give too much of the show away, the tour is similar to previous shows as Gorman looks at a number of television programme picking faults and nuisances in their format and premise, but there is also new features brought in with some audience participation thrown in for good measure, something he admits is not his strong point but it fits well in the set.
The new tour again features The now infamous 'Found Poem' which first become popular when it was featured on Dave Gorman's TV Series 'Modern Life is Goodish' - these prove to be big hits with the Salford audience, personally my favourite part of the show had to be Gorman's joke about giraffes; I must admit, it's so unlike Gorman's other material that you don't see it coming but the image stays with you for some time, it's pure genius!
Verdict: A genius at finding comedy in the mundane
Reviewer: Max Eden
Reviewed: 5th September 2018
North West End Rating: ★★★★