The biggest regret I had tonight after seeing The Sons of Pitches live at The Lowry in Salford was why I haven't seen this sensational group on stage before! The Sons of Pitches are one of the premiere vocal groups currently working in the UK. In November 2015 they became the winners of BBC2's The Naked Choir hosted by Gareth Malone. They have won multiple awards and their videos have had over two and a half million views on their YouTube channel.
Before we got to witness the vocal talents of this exciting group the Greater Manchester arm of The Rock Choir opened tonight's show. Rock Choir is the pioneering contemporary choir of the UK and remains unique with over 20,000 members. 40 of those members took to the stage tonight to perform versions of "Don't Stop Me Know", "Mary's Prayer" and "Uptown Girl" to name just 3.
Whilst this choir were superb, it was sad to see that there were no male voices within it. Whilst this did not affect the performance it would have been nice to see some of the 40 from Bury, Bolton, Wilmslow and Sale being men. The highlight of this all too brief appearance was their version of "Halo", a total triumph of vocal harmonies and arrangement.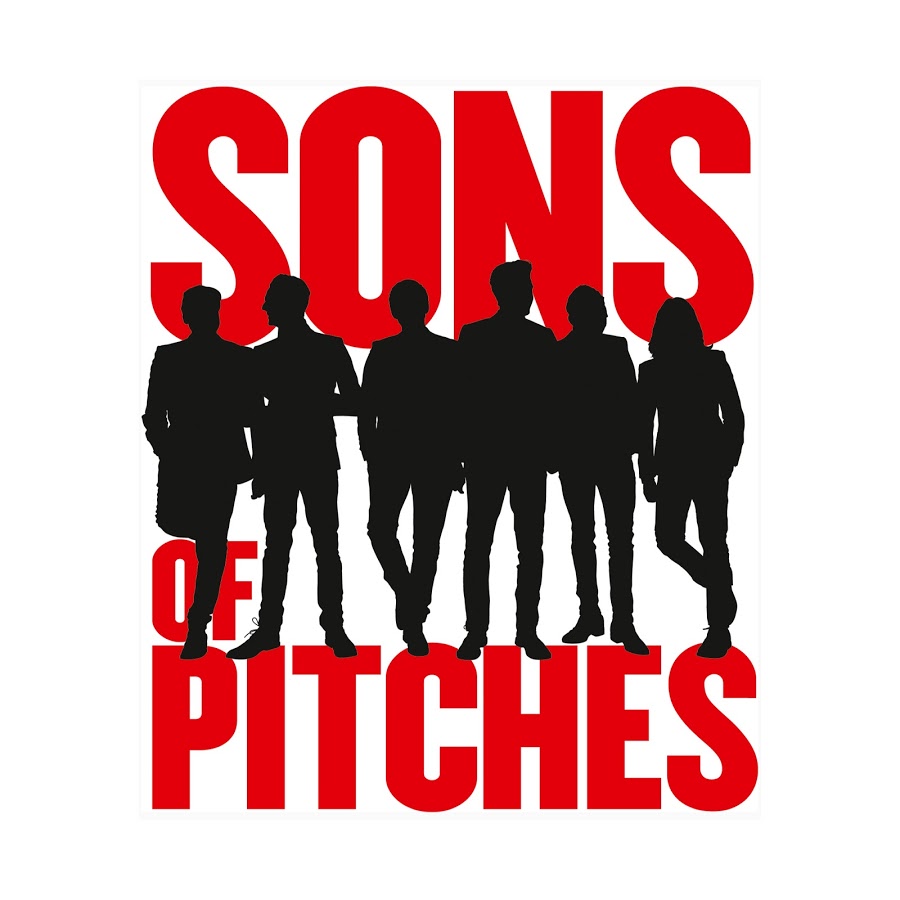 Following a short break The Sons of Pitches took to the stage and presented SOP-TV opening with a compilation of some of the most well know TV theme tunes broken down into channel order. Dr Who, Dad's Army and Wimbledon for BBC1, University Challenge, and Top Gear for BBC2, Benny Hill, Coronation Street and X-Factor for ITV and Channel 4 News and Big Brother for Channel 4. I won't spoil their selection from Channel 5!
The Sons of Pitches displayed their skills at making up songs on the spot during a game of "Countup", based on a programme of a similar name currently being shown on Channel 4! An audience member was chosen to play, and from the words made up from the 9 letters he picked the longest word was turned into a song on the spot by the group. A song about Bohemias in the genre of Gangsta Rap and one about an Engraver in the style of Country and Western and Musical Theatre were a huge highlight of the evening.
Midé Adenaike proved his skills at beatboxing are second to none as he took part in a sketch called "The Great British Beat Off", again based on a programme of a similar name! Adenaike is an absolute master of his trade as he tells the story of baking a cake using just vocal gymnastics – breath-taking!
After the interval the Pitches present a trip down memory lane performing an unbelievable number of children's TV theme tunes all accompanied by images of the shows on the large video screen at the back of the stage. Another game follows called "Blind Mate", and again not to be confused with a TV show of a similar name, where a member of the audience gets to choose a blind mate after hearing answers to her three questions performed in song!
Throughout the evening The Pitches - Jamie Hughes, Midé Adenaike, Joe Hinds, Joe Novelli, Joe Belham and Josh Mallett weave in songs from their latest album penned entirely by themselves.
The Sons of Pitches have re-written the rules when it comes to Acappella performances and I doubt anyone will come anywhere close to the highest of high standards they showcase on stage. They prove without a shadow of a doubt that the human voice is the greatest instrument known to man!
Reviewer: Paul Downham
Reviewed: 4th July 2017
North West End Rating: ★★★★★