Well, what a great way to start off the festive period with the wonderful panto. I am sure many of you are aware of the magical story of Aladdin and I am one hundred percent sure you already know what a pantomime is. Combine the two and you get everything you wish for in a panto at the New Wimbledon Theatre.
This year's instalment of their annual panto was Aladdin, starring Lee Ryan and Paul Merton. The show starts with the classic introduction of the villain Abanazar, being played by the wonderfully scary Adam Pierce.
As we were introduced to the characters one by one I could see they had an amazing selection of actors to play these funny roles and the audience and I were in for a treat. The traditional pantomime dame, Widow Twankey, was played by Paul Merton from Have I Got News For You fame. He was hilarious. He had a wonderful sense of comic timing and for me I think every good dame needs that. Paul really didn't disappoint in any aspect of his performance.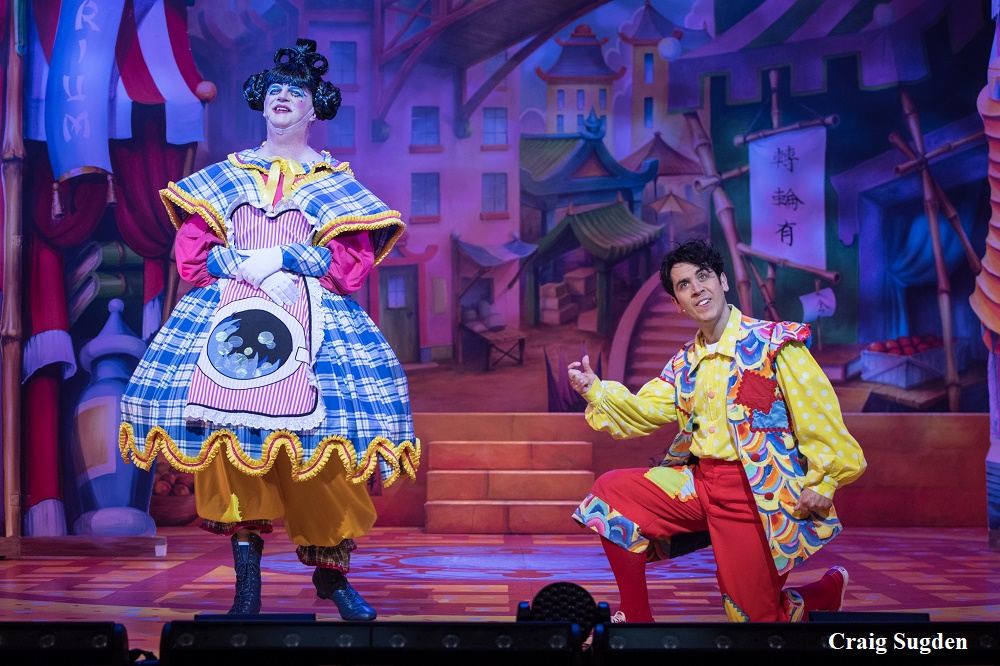 Another standout performer for me was Pete Firman. He was absolutely fabulous. He really put some magic into this show. I mean that literally as he is a magician and has provided us with many amazing tricks live on stage, as well as incorporating audience participation into his acts. He played one of the sons of Widow Twankey, Wishee Washee. He came across as such a talent and could really play with his crowd and I loved every second of him.
Sadly I can't say the same for the other son of Twankey: Aladdin being played by former Blue boy band member Lee Ryan. Lee seemed very wooden in his performance and looked scared to do anything. His vocals weren't really amazing and I really expected more from him.
Lauren Chia played The Princess, a beautiful woman with wonderful vocals who performed amazingly as the famous heroine. Another mention has to also go to the funny and out of this world voice of Linda John-Pierre who played The Empress.
The entire production was wonderful as a whole. It is directed very well by Kerry Michael and choreographed by Mitch Sebastian. The dance and vocals from the ten members of the ensemble was fantastic.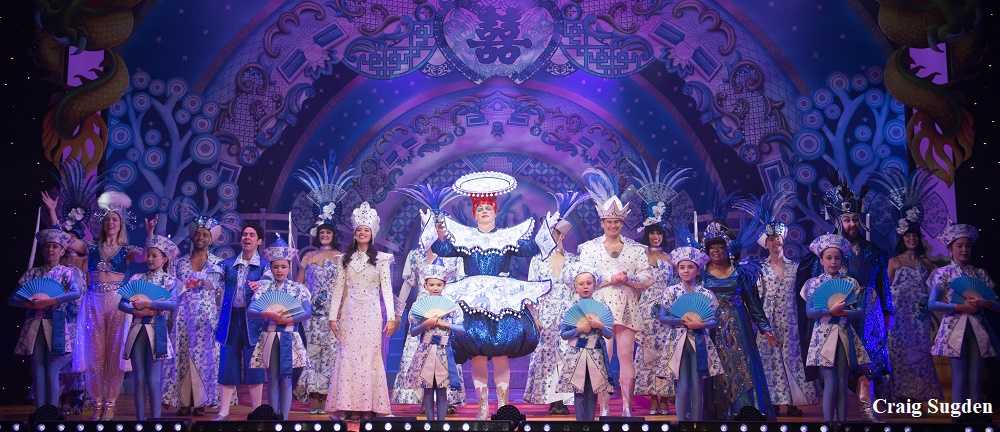 A few things in particular made this show magical and that was the set and costume design. It was outstanding. The show had a brilliant live band that was amazing to listen to. I was also surprised to see there was a 3D effect. We were given 3D glasses and were given cues when to put them on. And it worked to an amazing effect. I have never seen this done in a show before and I really enjoyed the part of the show and I could hear all the kids loving it and the adults have a laugh.
The show also featured the cute and fantastic kids of The Arnould School Of Dance and Drama. This show is really a fun night out for kids, adults and the whole family! I would advise you to go see it. It is playing until the 6th of January. https://www.atgtickets.com/shows/cinderella/new-wimbledon-theatre/
Reviewer: William Smith
Reviewed: 11th December 2018
North West End Rating: ★★★★