Blackpool Grand's Panto is back with a BANG! This year it's the turn of 'Snow White and
The Seven Dwarfs'. Starring the hilarious Su Pollard with top billing alongside the most
talented people of panto­land this is a show you don't want to miss. The story follows the basis of the Disney 1937 film around The Wicked Queen's drive to become the 'fairest of them all' and a delightful and innocent Snow White to find her one true love. There's also a new addition to the story, Muddles and Nursie create the hilarity and mischief this show deserves.
The show starts out with a fantastic routine done by members of Barbara Jackson's Theatre Arts Centre who perform 'Uptown Funk' to bring a new life and alternative look at this age old story. We next meet Muddles, played by Steve Royle, a Blackpool Panto veteran in his 13th role on the Grand's stage, he was utterly hilarious and was a fantastic crowd pleaser for kids and adults. His fantastic slapstick skills were used them perfectly and he is surely a Panto Comedy Icon. Along the way we are introduced to
Nursie, played by the fabulous Jamie Steen, he was the perfect fit of character that every Dame should be, bringing a burst of energy onto the stage alongside his fantastic and
creative costumes that seemed to bring an endless array of quick changes right until curtain call.
Next, we meet The Prince, played by the handsome Daniel Whiston (Dancing on Ice) a new comer to Panto made an excellent addition to the ensemble with surprising vocal talents. He played a fun loving yet romantic character, he especially shone in scenes with Muddles and Nursie ­ in which they perform Blackpool's 12 Days of Christmas, hilarity ensues and lots of mischief to bring the audience to an overwhelming cheer and roars of laughter.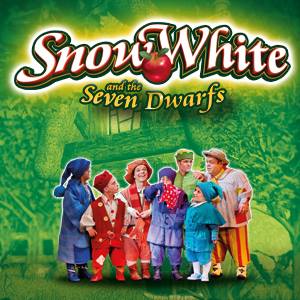 We also meet the incomparable Snow White, played by Millie Booth, who certainly shone in this role, she has a beautiful and dreamlike voice that brought a calm to the most hilarious show in town! She worked perfectly with the Prince and like the show has proved, brought a new inspiration and creativity to the timeless show.
We also meet the Seven Dwarfs­ that each bring with them a different personality that makes them a crowd favourite, they are funny yet touching that most of all brings the ensemble together and makes a great show. Finally, the most feared of all Disney Villains ­bringing nervousness to all, The Wicked Queen, played by the sensational Su Pollard, she plays a modern twist on the Original, playing more of a midlife crisis, botoxed, man needing character than works amazingly with the show. Her comedic talents are boundless and its seem effortless for her to get a laugh, together combined with the large collection of songs she performs within the show including 'Queen of the Night' and 'Fabulous Baby' her performance in the Panto is incredible, a woman of many talents for sure.
Combined with this spectacular cast, the incredible work of the crew was astonishing, set moved with ease and lighting and pyrotechnics worked well. The set was a perfect fit to this show filled with magic and mystery. Mention should also be made to the fantastic costume department which gave us all the sparkle and diamantes we could wish for! All involved in this terrific production should be proud as this Panto is unstoppable!
Snow White and the Seven Dwarfs is showing until Sunday 3rd January 2016. Tickets can be booked at http://www.blackpoolgrand.co.uk/shows/performance/panto
Reviewer: Brad Wilson
Reviewed: 5th December 2015