It was a packed house at Stockport Guildhall for this much-awaited launch event from Stockport musical trio, Ange, Jen and Cath Hayes making up The Hayes Sisters and for their first album, Another Man's Shoes. Stick their CD in a player and it clinically tells you that you are about to listen to a genre of Country/Folk.
But the music, personalities, stories, experiences of this gig/launch/concert/event (it seemed to tick an awful lot of things), suggested much more. Any writer – literary or musical – will tell you there is something of themselves in their work and their performance. But the Hayes Sisters evidence it with such an unpretentious honesty that within a few bars of the first song or their first self-deprecating observation, throw away personal disclosure, family joke, that you feel you know them. And I mean really know them. They weren't just sharing a new album, they were sharing a lifetime of events, values, beliefs, experiences in their writing. There's a couple of hundred people in the hall but as you observe them and their natural charm, skill, musicality, they make you feel completely at ease. Why? Because they are. Their honesty is a breath of fresh air and you soon become to learn that they are totally relaxed in their own skin, their own lives and their own music. The great skill of any performance art is to draw you in to the world of the performer; you cease to become an observer and become immersed in the experience. And they expertly and surreptitiously draw you into their world with a musical style that crosses genres at times and which makes it all feel like you have just sat in a lounge with three friends who have welcomed you in with warmth and genuineness; made you kick of your shoes, poured you a large one and in this instance, shared a lifetimes worth of highs and lows, boxed up in an original song and wrapped up in a lyrical ribbon.
And original they were… The set was a mixture of their own writing – and all of them write – and covers of an eclectic blend that I would hazard a guess many would not even dream of having the skill or the confidence to bundle in. And it gives you a glimpse into the respect that they have gathered when they are joined on stage by Andy Dinan, who was the first English-based musician to win the All-Ireland Fiddle Championship and Clive Gregson, accepted as one of the best guitarists in the world: remind me again, we are in Stockport Guildhall?
But the stars of the evening were undoubtedly The Hayes Sisters.
I was clearly in a room of Hayes fans (and by the sounds of it, most were extended family or wish they were) hence the opening comment from Jen that looking out into the audience was '…like being at your own funeral but you're not dead.'
Without a set listing it was hard to be accurate on titles, but Freight Train Blues opened and was just a taste of what was to come and I guess, summed up what they were all about: tight, lilting and exceptionally well-tuned and blended harmonies that almost felt glued to one another as with each twist and turn the individual vocals hugged the contours of the railway line the song was depicting. And The Wrong Way (described as a song to sing to when you're drunk!) really showcased their sense of fun, of music and of their own personalities. As the opening track of the album, it just had a sense of a number you think you know but moreover, wished you did and should not be wasting a moment not singing along to it.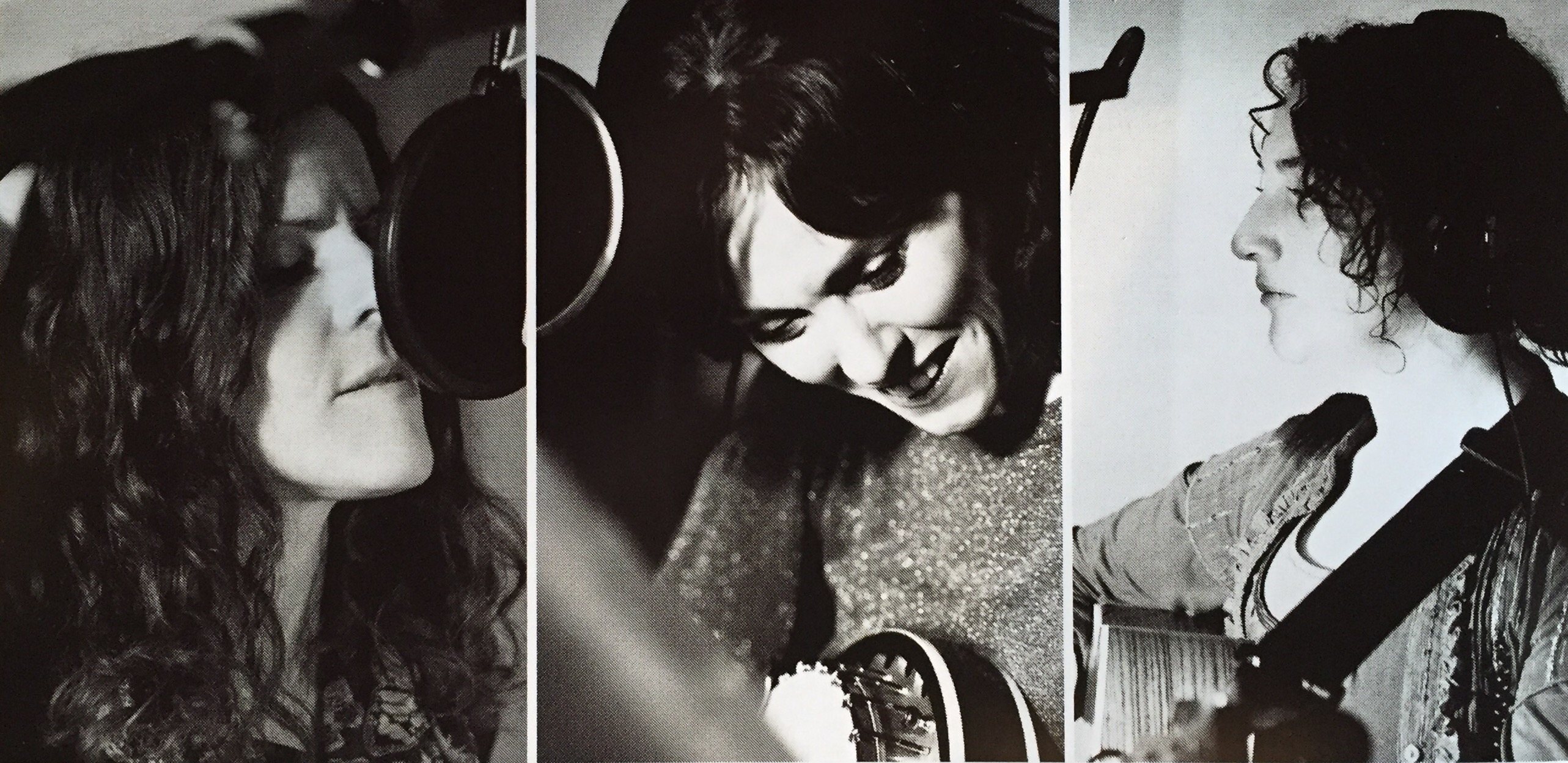 It was apparent also that their style and ability to navigate a very individual route through country, folk, English, Irish, trad, added to a uniqueness and approach to their writing which prevented their songs ever sounding samey. And this was also evident in their covers. Kylie's Can't Get You Out Of My Head was a surprise and original in its treatment, followed later on in the evening with Ring Of Fire written of course by the legend that was/is Johnny Cash. Albeit, I guess he would never have thought another band would cover it and dedicate it to a friend who had suffered from haemorrhoids!
But that is The Hayes Sisters. Conformist they are clearly not. Refreshingly entertaining they clearly are.
Dieter and Marie-Pierre gave us a fine example of their understanding of story, of character, of a message and how to do all that justice in a memorable piece of writing. Powerful vocal storytelling and a beautiful song.
Inside out was a glorious a cappella number which had a rich texture, sizzled with light and shade and tugged and teased the tempo into submission.
Heading for the Hills was a fine showcase of their separate and conjoined abilities and aptly fulfilled that descriptive cliché of three performers, one standard – vocal and instrumental.
You are the one was a particular favourite: simple, uncomplicated but a good example of the fact that when you combine good writing, good performance and good performers, you hold an audience. Equally, that satisfaction of when a live performance emulates – and even surpasses – the studio version. And the final ingredient in their potion to ensnare us: they were having a ball.
Everything about them exudes look good, feel good. And their second set just kept it all coming in waves off the stage.
Work, and the beautiful New ballad of John Axon had the genuine aficionados in the audience in the palm of their hand and demonstrated their abilities at truly putting the folk into folklore.
Fallen Weaver was a true meld of vocal and instrument. There was simply jaw-dropping fiddle playing from Andy Dinan, as his playing almost spoke to us and allowed us (as George Bernard Shaw wrote) to '…observe the rhythm of his native wood notes wild'. Stunning.
And it just kept coming. And coming.
The evening ended with a glorious performance of Whiskey in the Jar which, if it had not already done so by that stage, had the audience demanding more.
Perhaps the most resonant performance of the night for me was their cover of Norwegian Wood and for a pretty simple reason. OK, this wasn't the Cavern Club and they weren't The Beatles. But there was something about the whole evening that had a feeling of an anticipation about it, of what was to come. I left with a real sense of it having been one of those 'I was there when' evenings. And it really ended up being just that.
The Hayes Sisters performed a blend of genres, represented on a superb first album, which deserves a bigger platform than the one they were on last night.
It might not have been my first choice of music, but I know quality and (hopefully) potential when I see it. I know what a cracking performance looks and sounds like. And all the people in that hall realised it to. Why I have not seen them on mainstream TV networks yet is frankly astonishing. Here's hoping to this being a continuing journey to something big.
And to The Hayes Sisters, I will admit that I don't 'do' fan. But you've just acquired your latest one. The album will undoubtedly be available for download via the usual platforms in due course. In the meantime, find them at: http://www.thehayessisters.com or follow on Twitter @thehayessisters or on Facebook at https://www.facebook.com/thehayessisters
Reviewed on: 12th March 2016
Reviewed by: Martin Paul Roche