For most of us, we all have some sort of bucket list, a list of things to do or see before we die. I for one have a list of songs that I've always wanted to hear live, from Queen to AC-DC and tonight at the Classic Rock Show, a lot of that list got checked off dancing away in the Lowry.
The stage was set and the night kicked off with a fantastic rendition of 'Whole lotta love' and the standard just got better and better throughout the show.
There were so many hit rock songs performed, it's very hard to pick a favourite, songs worth special notice would be 'The Show must go on' performed by Ricardo Afonso, the lead singer of the group, this rousing Queen song was performed with such vigour and energy that Freddie Mercury himself would of been proud, Ricardo's personality and stage present was really mesmerising and great to watch.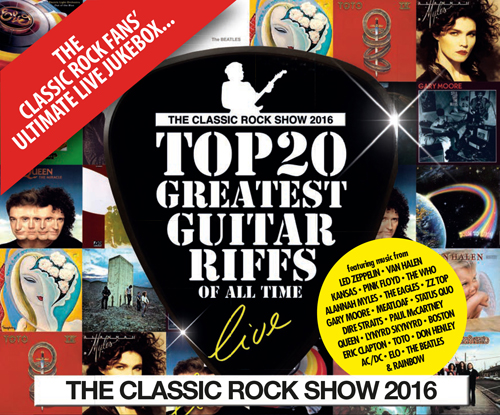 Another crowd pleaser came flying after in the form of 'Bat out of Hell', the famous Meatloaf song was performed brilliantly with Alex Dee's powerful vocals giving the song even more power than usual.
One point that I must mention is the sheer amount of talent that performed on stage tonight, one of my worries with all tribute bands and live acts is that they won't live up to expectations, well I can safely say that the Classic Rock Show/ Top 20 greatest guitar riffs not only lived up to my own expectations but they blew them right out of the water. Howie G and James Cole's guitar skills are out of this world and when these guys start riffing, there is something quite magical about hearing it all live in front of you.
The stage was well set out too with an array of colourful lights, spots and smoke making it feel like the party event of the year.
If you've always wanted to hear great classic rock music live, this is the show for you, if you want a great night out, this is the show for you, in fact whatever you want or however old you are, this is the show for! Tonight there were people aged from 8 to 80 and everyone was up dancing, having a rocking time.
A fantastic night out!
Reviewer: Maxwell Eden
Reviewed: 27th February 2016