Alluring. Enigmatic. Endearing. Rosie Fleeshman's writing and performance of 'Narcissist In the Mirror' is a captivating one-woman show about acting, about love, about life – about how can we claim the identity we want to be?
The format, you would think, would drag; a monologue about a young woman's ambition to break into acting. But, her introspective bare-all is more of a call for life, of a challenge for the audience than it is a sole soliloquy.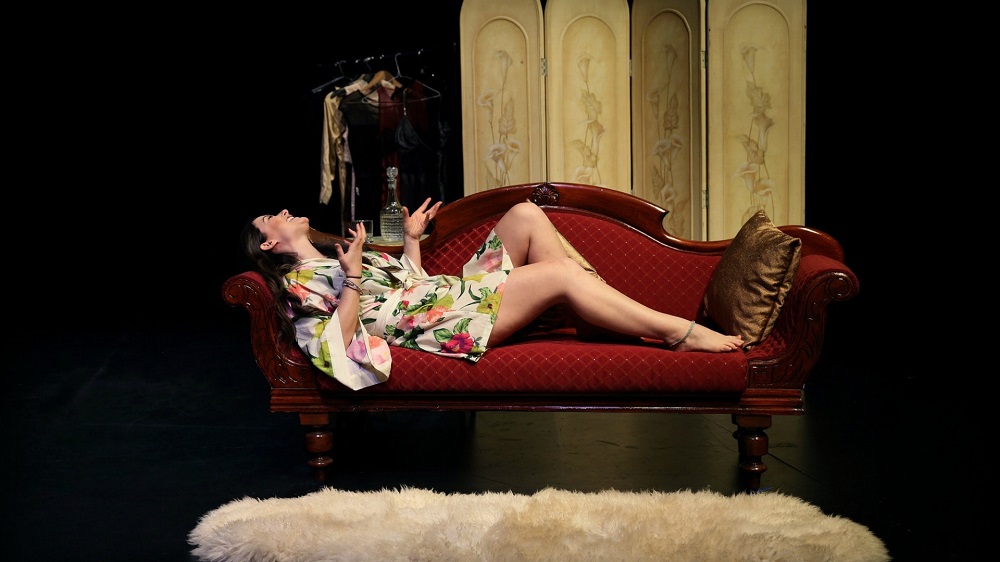 Rosie takes us through Tinder, through drama school, her shrink and her bedroom – and mesmerised you want to follow…even if you're not really sure who she's being, tonight. Because in the words of Rosie herself, 'She spends her life pretending to be someone else, someone better.'
And at times maybe you feel disturbed by her depression, is she depressed? But then you feel uplifted by her spirit, her wit and her ongoing irrepressible charm to be somebody, to make a mark. And she speaks for a generation, many generations who want to claim their identity, their place on this earth.
Poetically symphonic, and at times, feeling more like a rap ballad (if set to a beat), this show is strangely subversive and sublime.
Reviewer: Samantha Collett
Reviewed: 27th February 2019
North West End Rating: ★★★★