Did you know that 'Marmite' used to be made in London? The controversial "love or hate" product became so popular that the company's factory in Burton-on-Trent could not keep up, so they converted a former brewery in Vauxhall, south London to create a second plant. Not far from Vauxhall, at The Vault Festival (Waterloo) Limerence Productions are currently presenting a different version of Marmite, a funny and refreshingly honest story of love, sex and relationships.
Marmite is expertly crafted to present the relationship that develops between Eddie, 23 (Ned Costello) and Dylan, 21 (Theo Walker), from their chance meeting in a Wetherspoons in Bristol: 'I'm on a date. In a Wetherspoons. I suggested a cocktail bar. My date chose Spoons because they sell three WKDs for a fiver and you can't really argue with a man clutching sixteen vouchers in his fist.'
Through Hallam Breen & Phoebe Simmonds' accomplished and witty script, Marmite tackles the full gambit of 21st century life, experiences and interactions within its honest narrative including, dating; open relationships; consent; isolation; drug use; fidelity; family dynamics; coming out and homophobia.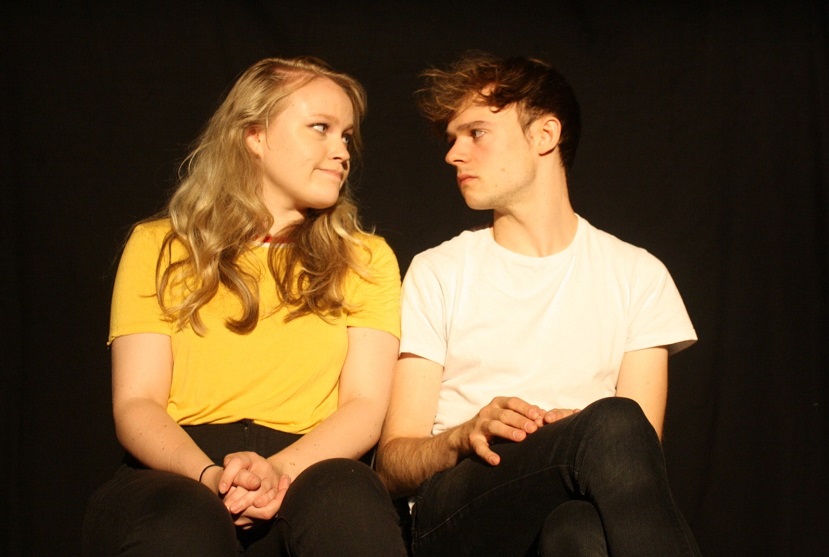 Throughout the 50-minute production, Marmite is carried by the three exceptionally accomplished young actors (Costello, Dylan and Rosanna Hitchen who plays Eddie's Sister, Rosie). All three actors reveal the rollercoaster of the play's narrative with ease, humour and a maturity not often afforded to Fringe audiences. A brilliant trio of performers that bounce brilliantly off each other.
There is nothing clever about Marmite's construction. It doesn't use fancy metaphors or complicated monologues. There are no hidden messages for the audience to decipher. It is just easy to follow, honest and open story telling. Marmite clearly shows the audience that we are all different, that we all have desires for relationships with others and that there will be times in life when the compromises we make will force us to ask the question: "love or hate?"
In short, there is no doubt that you will be left "loving" this version of Marmite. It is ever so refreshing and works perfectly on all levels. It is one that should not be missed and absolutely deserves a long, successful shelf life.
Marmite is currently presented by Limerence Productions as part of the Vault Festival 2019 and runs until 17th February 2019. https://vaultfestival.com/whats-on/marmite/
Reviewer: Alan Stuart Malin
Reviewed: 13th February 2019
North West End Rating: ★★★★★