Unfortunately from the beginning this show was incredibly confusing. Using meta theatre and Beckettian references it seemed to be trying to do too much in too short a space of time.
Focusing on the negative side of society, the main character offers solutions such as if we want to change world issues we should have started changing them five minutes ago.
The themes of the show were all the 'big problems' and although that can potentially be great material for a play, the subject matter jumped around too much for any kind of 'message' to come through. The two performers addressed this vagueness of concept by explaining they were asked to create a show about the world. 'How do you go about that?' This question ran throughout and rightly or wrongly the ambiguity seeped into the show.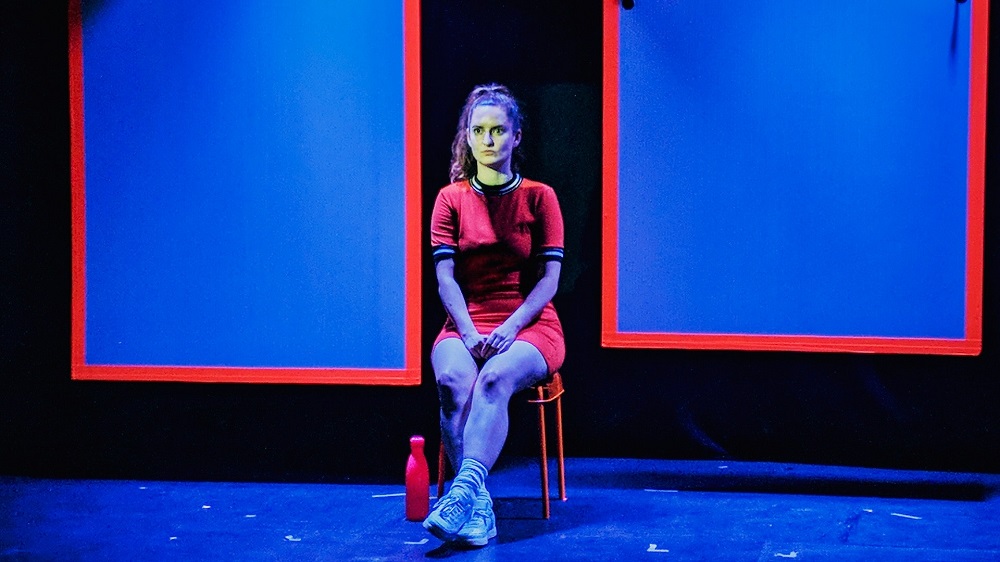 Although the play lacked clarity the two actors performed with gusto and there was a nice balance of high energy from one contrasted with a more relaxed character.
The wrestling analogy could have been used to greater effect as it felt more like a weak line of thought. The tie being one character was asked to write an article on WWE. Every subject touched on was equally important but was moved on from so quickly there was no time to register your thoughts on that subject. The writing on projections also went extremely quickly.
I feel (even though I am a 'millennial') that audiences - and there were a lot of laughs tonight - who have more of a millennial sense of humour would enjoy this piece more. The section which featured various headlines about Obama to Elon Musk kicking a swan sums up the frantic nature of this show. In an era of moving from one thing to another with a simple click, definitely represented the pace of this show.
All in all your type of humour will make or break this show. Unfortunately for me it was the latter.
Reviewer: Caroline James
Reviewed: 8th February 2019
North West End Rating: ★★