Where some writers and performers may shy away from taking on the opposite side of the coin when it comes to war, director and writer, Hassan Mahamdallie's production took no such restrictions.
Through the eyes of his one-woman play, Mahamdallie's writing, along with some clever and subtle artistic input incorporating lyrical tradition of Somalia with English and spoken word, he depicts the struggles of one Somali woman and her family in modern-day London to fit into society.
The production arrived as part of the Liverpool Arab Festival this month, with the multi-talented Aisha Mohammed making her theatrical debut on this tour.
Mohammed is our Somali woman in modern day London, specifically Woolwich in 2011. It is her journey her character portrays and it is not just the struggle she and her family go through, but also, through the visions of her dying grandmother, what their ancestors went through back in Africa whilst Somalia was under British occupation.
With no more than a single prop box on stage, Mohammed paints a picture of what her character goes through each day, where one of her main responsibilities is feeding and taking care of her critically ill Grandmother.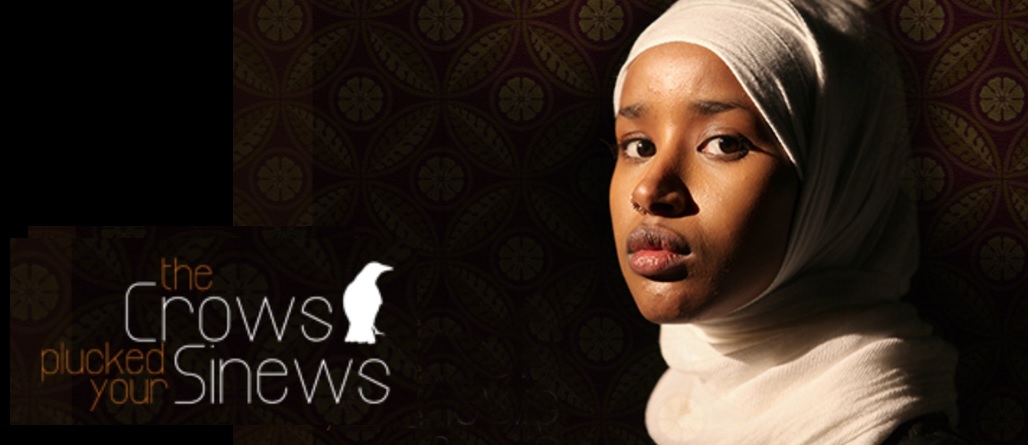 But, as we begin to find out, it is more than a day-to-day challenge in Woolwich. As her Grandmother still lives, Mohammed's character comes across drawings created by her Grandmother that depict her Grandparents' generation in Somalia in the early 1900's, when the British looked to restore authority from the clans that ruled the East African nation in those times.
As a result, Mohammed flits between 2011 and 1913 and the stories of different generations of Somali people. In 2011, she is seeing the death of Osama Bin Laden unfold on global TV, and in 1913 she is a ruthless Dervish warrior in Somalia as the British continue the hunt for 'Mad Mullah'.
Whether she was depicting the on-going battles between Somali clans and the British forces, or the struggles at home when her character's brother is drug-dealing and attacked by an addict and interrogated by the authorities, Mohammed brought a relentless energy and passion to proceedings.
With the performance relying on one actor, credit must go to Mohammed's tackling of such a demanding script and maintaining the energy of a dialogue-heavy performance.
With that in mind, the Unity Two space seemed a large one. With the intensity of emotion and passion, in my opinion, the play could have had even more impact by utilising a slightly smaller space.
Changes in character and scene were made clear through subtle costume change, Mohammed's headscarf for her London character, would then be used as battle robes across the chest when she depicted her fearsome character from Somalia in 1913.
Furthermore, her depiction of the arrogant British soldiers during the early 20th century were indicated by khaki pants worn underneath her dresses. All this made scene and character changes clear and smooth.
Mahamdallie's dialogue painted a vivid picture of each scene, meaning that the minimal set used was all it took for Mohammed to describe to the audience what was happening. The dialogue was a fearless and ruthless riposte towards what some may think towards British involvement in Africa over a century ago and of, in some cases, the treatment of people from other backgrounds in today's world.
Subtle interludes of Oud music from Abdelkader Saadoun, visuals from Rachel Gadsden, and Film work from Adam Radolinksi were also key to the atmosphere in the performance. On a projector on stage we saw the Grandmother's drawings brought to life, clips from President Obama's speech when announcing the death of Osama Bin Laden, and letters to the Commander of the British forces in Somalia in 1913 from his mother.
In some ways, what this performance and the play itself challenged was how we, as Brits, we should think about what we have done in our past, and what we are doing now to accept those from other cultures. It showed not only the unrelenting violence and power of an empire, but also the fire and passion of resistance, and what cost that whole conflict has on both sides.
Far from being an outright criticism of we as people around the world, the play tells us to open our eyes to the cost our actions can have on others. Did we as Brits in Africa, in our mission to restore authority, contribute towards the harm of the Somali culture? Have we created a society today in which we are struggling in accepting and embracing others? These are questions I began asking myself.
It is for this reason that not only did I get to see a passionate performance, but left that theatre with debates running around my own mind. For a 70-minute performance, certainly plenty to have the mind ticking over!
Reviewer: Robert Pritchard
Reviewed: 11th July 2017
North West End Rating: ★★★★