It's a million miles away from the glamour of Hollyoaks to a small backroom theatre on deepest Salford but that's the path Jessica Forrest has chosen.
Since leaving the bonkers Cheshire soap Forrest has been out on a long of tour of small venues in Box of Tricks' Chip Shop Chips, which is the ideal prep for this two hander in a rough and ready venue.
To open this year's Greater Manchester Fringe the former soap star has got together with Olivia Nicholson to devise Trolley Girls about the (mis)adventures of two teenage best mates Jess and Liv working on the tills in Burnley's Asda.
The action jumps back and forth between their wild teenage years, and the moment when Jess realises her dream move to the Asda Megastore down in the bright lights of Manchester, but can their friendship survive its biggest crisis?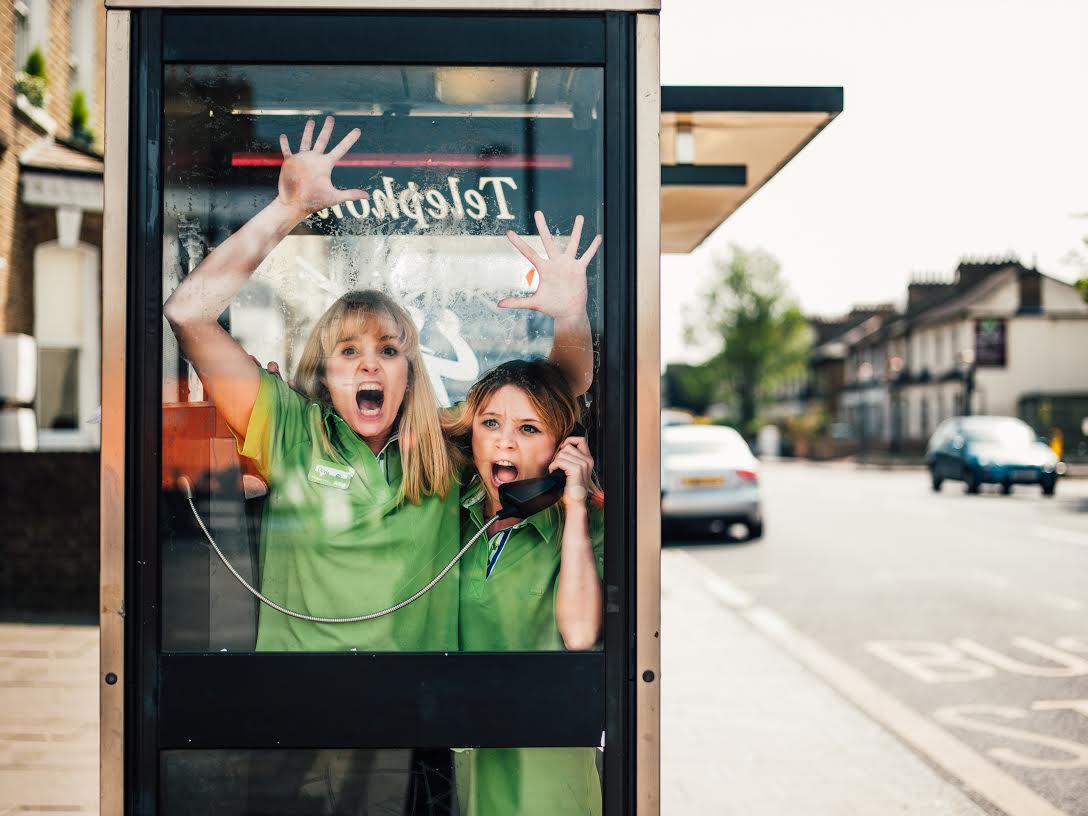 The duo are mining similar territory that Victoria Wood covered with Dinnerladies exploring the hidden lives of those who serve our basic needs, but we barely notice. Trolley Girls is far less twee as Wood never used the word spunk, which gets a regular airing in this show, as the pair deal with crap boyfriends and their limited opportunities.
Both effortlessly move through multiple characters although Forrest does overplay Jess' mum with a bizarre Liam Gallagher style monkey walk. That's a rare misstep from a talented comic actor which is more than made up with a very funny epic rant - aimed at her idiot boyfriend - set to the Adele's Hello sparking some knowing chuckles from the audience who all seem to have been there.
Nicholson is equally adept at switching character, and brilliantly captures Liv's confusion about her boyfriend's unhealthy obsession with H from Steps, sequins and Calendar Girls. Thankfully her best mate is on hand to point out the obvious.
The other star of this show is Forrest and Nicholson's sparky dialogue which on the whole rings true, and you can't help thinking here might be a sitcom in this show.
At time the switches to character and costume weren't always that slick - which a longer run will resolve - but the honest, raw dialogue and charming performances suggests they will find an audience when they plunge into the very crowded field at the Edinburgh Festival.
Reviewer: Paul Clarke
Reviewed: 30th June 2017
North West End Rating: ★★★★