Panto season has finished for another year and its back to serious theatre... well not necessarily.
If you are craving a show that oozes pure entertainment and delivers a belly laugh filled script; I've just seen the show for you and it's a belter.
Monty Python's Musical 'Spamalot' has galloped into Buxton Opera House and you need to get a ticket if you haven't already because it's actually unmissable.
How could anyone want to miss out on such a bizarre experience, Written by the extremely talented Eric Idle, Spamalot tells the tale of King Arthur and his knights of the round table as they go in search for the Holy Grail, along their travels; you find all sorts of weird and wonderful skits with killer rabbits, Donald trump and dancing nuns on the stage. At this point you've just got to go with it, this isn't going to be an evening of highbrow theatre and you wouldn't expect one with a musical based on the Monty Python's Holy Grail movie.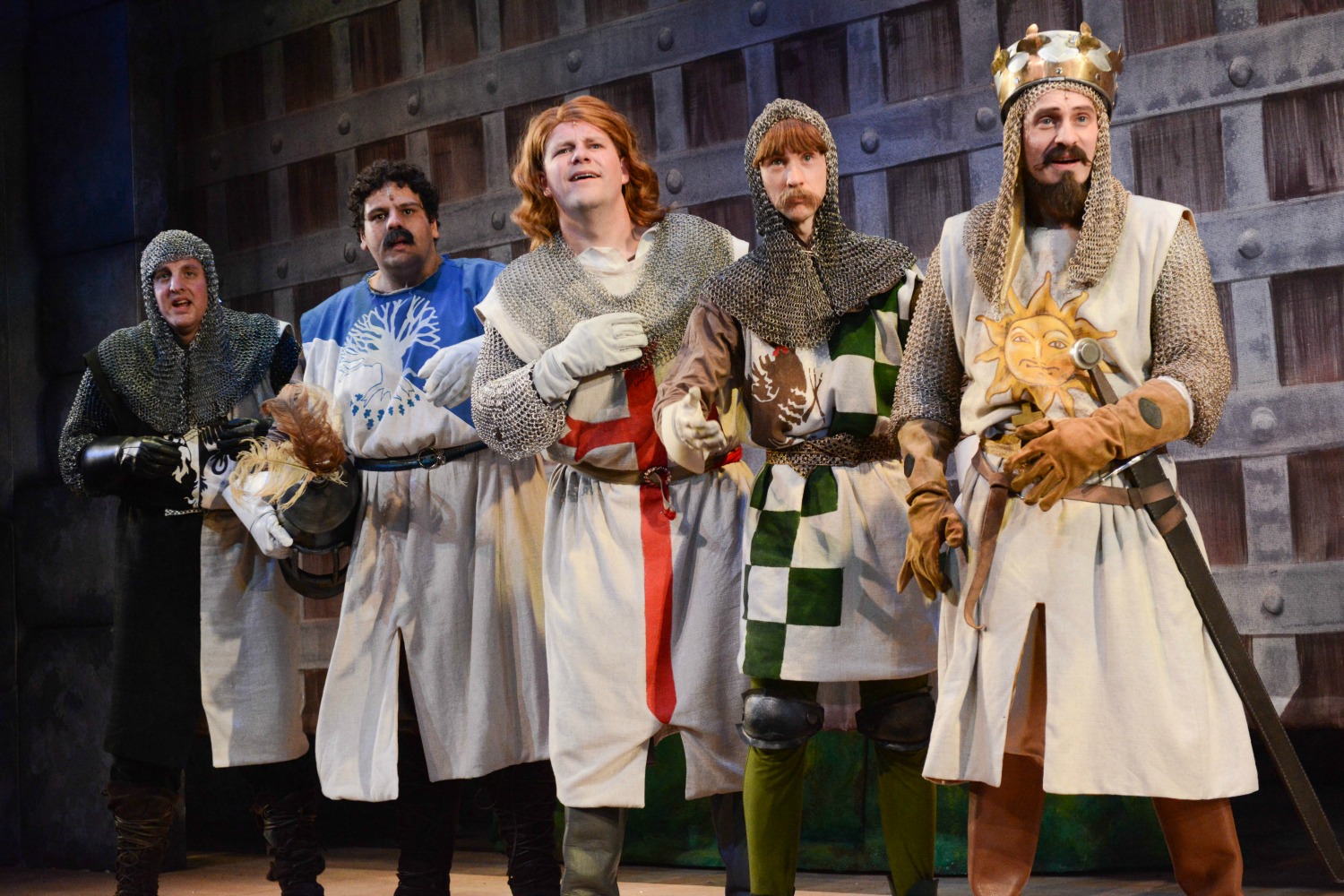 Spamalot isn't a new production, it first launched over 10 years ago but this new tour has been tweaked with new jokes and the script has been updated but it's still just as silly and just as fun but they've added more belly laughs.
I suppose what sets this apart from a Pantomime is how slick the production is, with extremely talented people taking the stage, leading the cast is Bob Harms playing the role of King Arthur superbly, Sarah Harrington delivering a humorous Lady of the Lake effortlessly and Johnathan Tweedie as Sir Lancelot particularly standing out for me with brilliant comic timing and no stranger to the Buxton stage having just performed in Sleeping Beauty at Christmas.
This is a show that has the complete package with cheeky jokes, audience participation and some ridiculous dance routines to go with it, but what sets it apart, is it's delivery and even with a show that projects chaos and silliness, it's structured and doesn't miss a beat.
This tour injects new life into this Tony award-winning show by not even changing that much and proving that this show is just as funny if not more than when it first came out. Spamalot delivers a full on feel good entertaining musical which isn't just for the die-hard Monty Python Fans, this is something that everyone can enjoy.
My favourite part of this musical is the original score, songs like 'I Am Not Dead Yet' 'The Song That Goes Like This' and of course 'Always Look On The Bright Side of Life' are such fabulous comedic songs and it must be said that John DuPrez and Idle have written a marvellous score for the entire show, which leaves a smirk on your face most of the time and the more than occasional belly laugh or two.
Verdict: Fun, feel good and silly! In equal measures.
Reviewer: Max Eden
Reviewed: 16th January 2018
North West End Rating: ★★★★