Despite reading the 'blurb' I went to watch Tony Law completely unaware of what to expect. My decision to watch this show was based on it's catchy title: Tony Law: A law Undo his elf and I liked the thought of watching some 'nonsense nirvana' as described by the 'blurb'. Well Tony Law is certainly a law unto his self!
Tony's style of comedy is most definitely a niche genre, which was reflected in the small audience within the Quays Theatre at the Lowry. His style was reminiscent of a rambling Eddie Izzard, with the twists and turns of a story teller. I overheard one audience member saying 'He's like Jim Carey on crack!'
The audience, whilst small were obviously fans of Tony as they clearly enjoyed the show, with a steady babble of laughter throughout.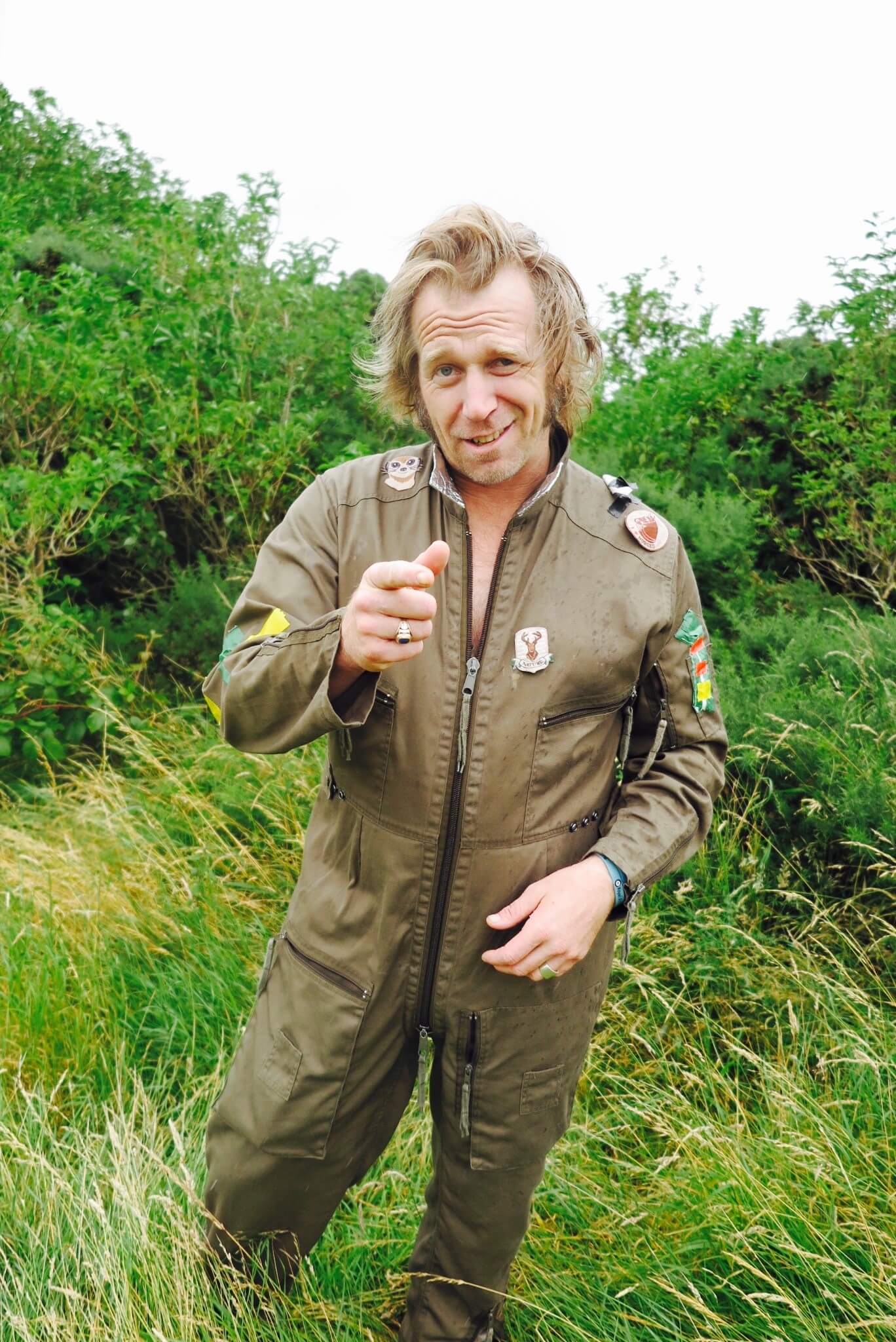 The show was edgy with innuendo, blatant sexual references and swearing throughout, mostly which was amusing. However some of his meanderings felt quite uncomfortable as whilst I recognise the idea that nothing should be out of bounds, some of the potentially offensive references seemed to be thrown in for shock value, not seeming to knit into any ongoing story or punch line. In addition there was some discomfort as it was difficult to determine if Tony is a 'mad genius' or if he is genuinely bordering on being quite unwell…an observation I think that Tony would be quite pleased about! His ability to successfully chop and change accents and his seemingly appearingly random thought processes, adding to the impression of someone who had a personality disorder and I felt like an observer at a car crash!
He covered a diverse range of unrelated topics, including mental health, drink, drugs, social anxiety; Sea-world and orca's; Ice cream; World War II and ships; climate change; Hoovers; dogs and monkey's; 1970's, to name a few which was impressive but the themes were quite scattered at times, occasionally appearing hectic and incoherent, and not actually going anywhere.
As a multi-award winning comedian, Tony is energetic, clever and witty, although he is an acquired taste. I was left undecided whether this was a work in progress, feeling that his work showed his potential rather than it being the finished product. As an audience member, I expected that he was going somewhere with his manic rambling and these separate themes would come together in some punchline / finale, as tends to happen with other comedians of this style, yet it disappointingly just fizzled out. Although I have a feeling that this is Tony's style and his fans love submerging themselves into this chaotic black hole, and who knows...I may be tempted to watch a future show of his!
Reviewer: Elaine Hardie
Reviewed: 5th May 2017
North West End Rating: ★★★