The king of comedy is touring his new show, Propped Up, following rave reviews from the Edinburgh fringe in August. He's well known for his skill at involving the audience in the jokes- as subject or participant- and we were splitting our sides laughing within seconds as he attempted to get the audience on stage with placards with miserable results, effing and blinding at the top of his voice at the uselessness of the star-struck audience. The stage was littered with random props- masks, animals, deal or no deal boxes, a countdown vowel/ consonant board- but the audience were the most fun props of all.
Byrne is magical and hilarious in how he effortlessly bounces off the audience- be it hecklers, shy teenagers, or unsuspecting participants- and it's clear the inanimate props are there simply to fall back on whenever the people comedy runs dry for a moment. This happens rarely, though, since Byrne is most in his element as the audience screech out randomly at him- including his infamous Irish following. And he does this so well: of course there is piss taking, but it's clear that Byrne himself is loving it, always surprised at the weirdness of the stuff coming out of the audience, and there were countless moments of us bowling over with laughter as he struggled to keep a straight face on stage. That's why every performance will be completely different from the next, there is so much in his reaction to the audience, always fast and clever and at times cutting.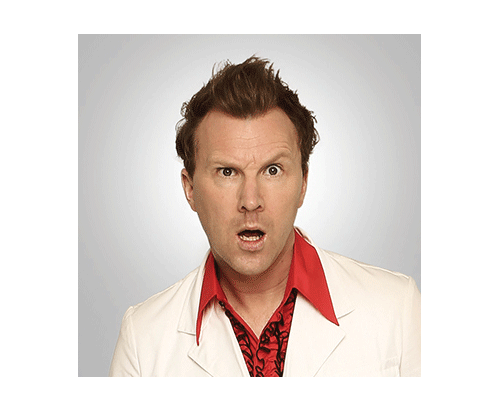 Byrne obviously found a rather special (and at times, "Special") audience in Manchester. He clearly had a blast himself, and that two-way enjoyment creates a buzzing atmosphere. He talked about the time a few years back when he was interviewed on the Graham Norton Show, and he met Lady Gaga and Gwyneth Paltrow, where Gwyneth was particularly cold and miserable off stage (and reacted badly at his reply of "like Granny Smiths?!" to her saying she had a daughter, Apple). He dragged an audience member, Jonny, on stage to illustrate how Gwyneth's ex-husband Chris Martin was so sad when married to her, by crawling on the floor as they played old Coldplay songs, compared to the new up-beat music, where he then dragged Jonny up off the floor to jump around on stage. He didn't realise that Jonny had a false leg, and couldn't bop around so easily! It was a great moment when he realised and piggy-backed Jonny round the stage as we all cheered them on. You can't make this stuff up, and Byrne had many other clanger moments with the audience, at points breaking down laughing himself at the situation. Like at the beginning, he asked an audience member to take his coat off as if he were a ten year old, being all awkward and fussy, and the guy wrestled him to the ground and tickled him to get the coat off. Only in Manchester, he said, would you get a kicking when asking someone to help take your coat off. Oh, and he broke a man's belt accidentally as well!
For anyone nervous at the thought of being involved in a show like this: don't be. Several audience members were heavily involved, and Byrne's Irish charm and self-deprecating manner made it always fun and lighthearted, and everyone clearly had a blast being involved. And Byrne goes there with himself, too, in an amazing set piece where he tries to change into swimwear on the beach with just a towel, so we never felt like the jokes were on us. He deals with serious adult subjects (sex, marriage, ageing, but a little too much toilet humour) with ease and lightheartedness, and there are snippets of very smart observational humour in between the slapstick and audience to-and-fro.
This is a comedian with great skill, flipping between subjects with lightning speed, and this show is set up in a way that the man himself doesn't know how the night will unravel. He needs no propping up whatsoever: the props act only as a vehicle to create amazing moments that bring out the comedy from the audience in such a natural way; you never felt you were witnessing set pieces or sketches as seen on TV. You have to see this live. I haven't laughed so much in months. Bizarrely, we were all quite quiet as we left since we'd laughed so hard and so continuously, it was such an uplifting night. Grab tickets while you can.
Jason Byrne is touring through to mid-December, for tickets see www.jasonbyrne.ie.
Reviewer: Ben Spencer
Reviewed: 23rd October 2016
North West End Rating: ★★★★