I certainly did not expect seeing German-born comedian Henning Wehn in the largest of the Lowry's theatre's tonight - and from the incredulous look of surprise and wonder, neither did Herr Wehn. He openly admitted that this is the largest venue he has ever played, and not surprisingly really since it is one of Europe's largest stages! And with even the upper gallery opened for this evening's show, it was a complete sell-out too!
I have seen Henning Wehn only a handful of times as he has appeared on TV panel shows and the like, and every time I have always enjoyed his backhanded compliments on British society and culture from a foreigner's perspective. For those old enough, then he is very much the contemporary George Mikes.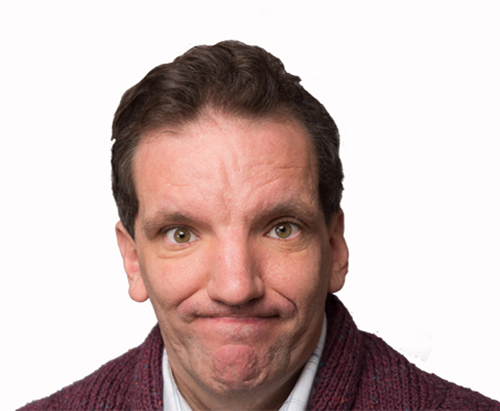 Tonight's show did not disappoint. With no warm-up comedian necessary, and a short apology to the Germans in the audience for the slight delay in starting the show, Wehn came straight out on stage, via the audience, and entertained us with his 'observational comedy from a foreigner's perspective' humour. Finding a lady in the circle, Kirsten, who came from a nearby town in Germany, he chatted to her in German for a while before coming back to English with the quip, "I was only doing what each and every one of you do when you meet a fellow from England when abroad!"
Of course the whole evening was given up to subjects such a Britain's racism, the class society and Brexit; but presented in such a way that no-one - whatever their political leaning - could take offence. And with the trump line being that Queen Elizabeth is Britain's greatest immigrant success story, he had you eating out if the palm of his hand.
One routine was a German Folk Song which he sang whilst we all enthusiastically clapped along to before being told that that song hasn't been sung in Germany since the days of The Hitler Youth! [all we were doing was clapping and enjoying ourselves - the same mistake the Germans made all those years ago!].
Whether Wehn considers himself an 'immigrant' or not, the British have certainly taken him to their hearts, and with good reason; not only is he an extremely likeable and personable comedian, he is the only German I have ever met to have a fully-formed British sense of humour. Herr Wehn has also picked up sadly, the rather annoying habit of injecting many of his sentences with profanities. Absolutely no need at all. Trust your routines and yourself, a highly engaging performer with a unique take on both comedy and Britain. Surely that is sufficient without having to resort to swearing all through your sets too. Such a shame since it lowered the tone and lessened the experience.
Grossartig! hat mir wirklich sehr gefallen!
Reviewer: Mark Dee
Reviewed: 22nd October 2016
North West End Rating: ★★★★